Alessandra mentors the business leaders of tomorrow
May 19, 2022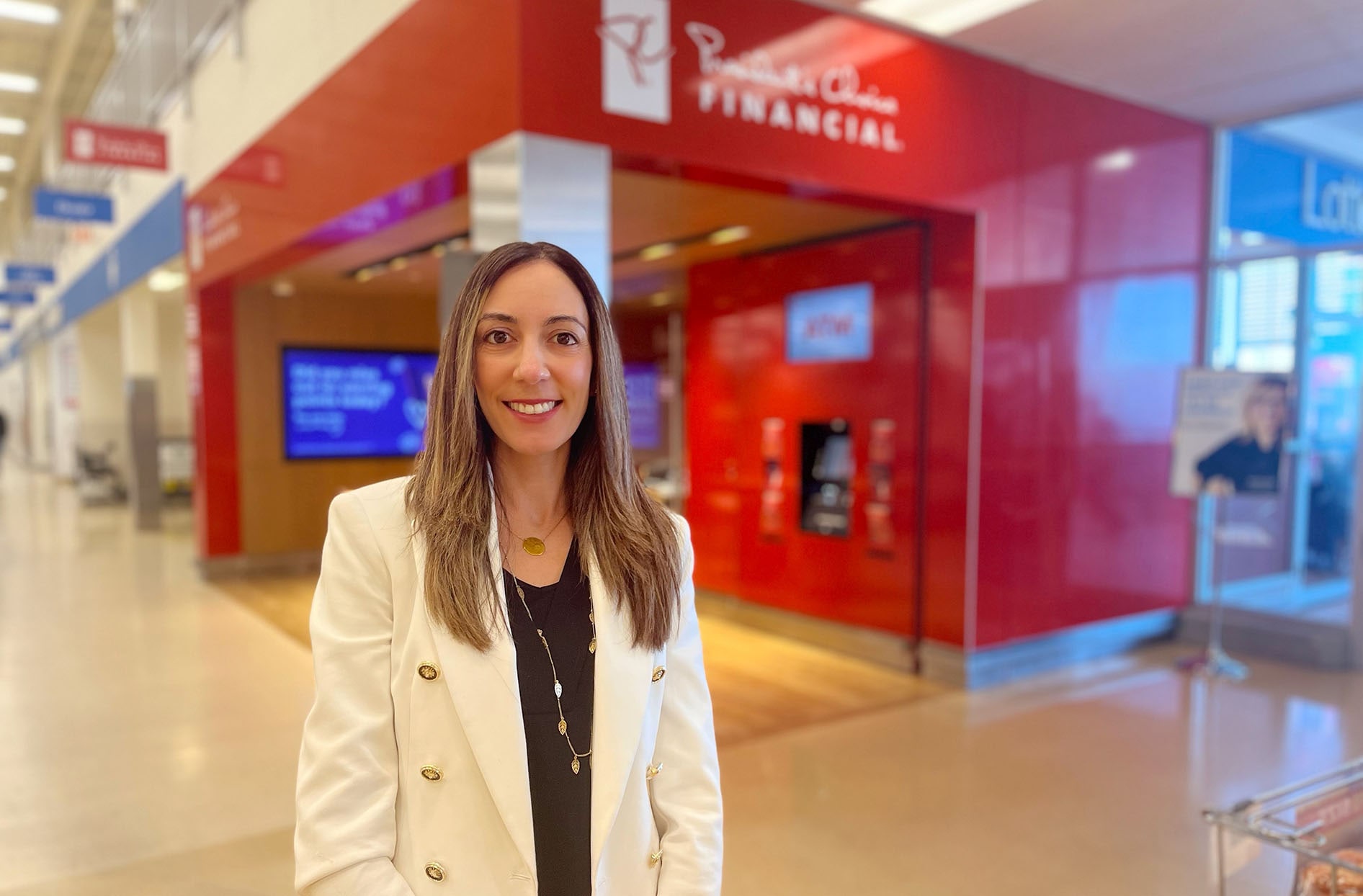 When Alessandra Bisaillon learned about the PC Financial® Resilience Project Accelerator, she'd only been working at PC Bank for two months. 
The program is the product of a partnership with Enactus Canada, an organization that fosters entrepreneurial spirit at post-secondary institutions. With PC Financials' commitment to Enactus, six teams of university students across Canada are tasked with creating a project that promotes financial literacy and education in underserved populations.   
Each team is paired up with a volunteer industry advisor at PC Financial who helps them realize their vision. When Alessandra, Director of Marketing, Customer Management, heard of the PC Financial Resilience Project Accelerator back in October 2021, she put her name forward to be an advisor.  
"Providing counsel to young leaders has always been a passion of mine," says Alessandra, who has previously mentored new university graduates and supported campus recruitment activities throughout her career. "Since I was new to Loblaw at the time, I thought it was a great opportunity to get involved, provide mentorship and counsel, while giving back to the community."  
For the last seven months, she's been working with a team of business students at Capilano University in Vancouver who have developed an online platform of financial modules to educate young people about the fundamentals of budgeting, taxes, saving, credit, and understanding a balance sheet.  
"These are essential financial life skills to learn and develop, beyond what is taught in the classroom," Alessandra says. "The modules will give high school and university students exposure to these topics and help them be successful professionals when they enter the workforce."  
With 16 years of experience in the corporate world under her belt, she's guided and advised the students in hiring a web developer and creating a marketing and sustainability plan for keeping the modules current for the longer-term.  
The students have approached the Vancouver School Board with the modules and will then start pitching them to school boards across the country.    
"The modules will make young leaders stronger business professionals overall and enhance their business acumen," Alessandra says. "As industry leaders in financial services we can help bridge the gap between secondary education and professional experience."  
The six teams are now finalizing their projects and will present them to Enactus Canada. Ten judges from PC Financial will choose the winner, with a national champion then chosen from even more teams sponsored by companies across the country.  
Alessandra says her time as an advisor has been valuable—not just to the students, but also to her. 
"Knowing that I'm helping to make a difference in terms of building financial literacy for students and really supporting Canada's future leader sis very inspiring and motivating," she says. "Helping to bring this partnership to life, especially in underprivileged communities, starting in Vancouver and then across Canada, is also very rewarding."