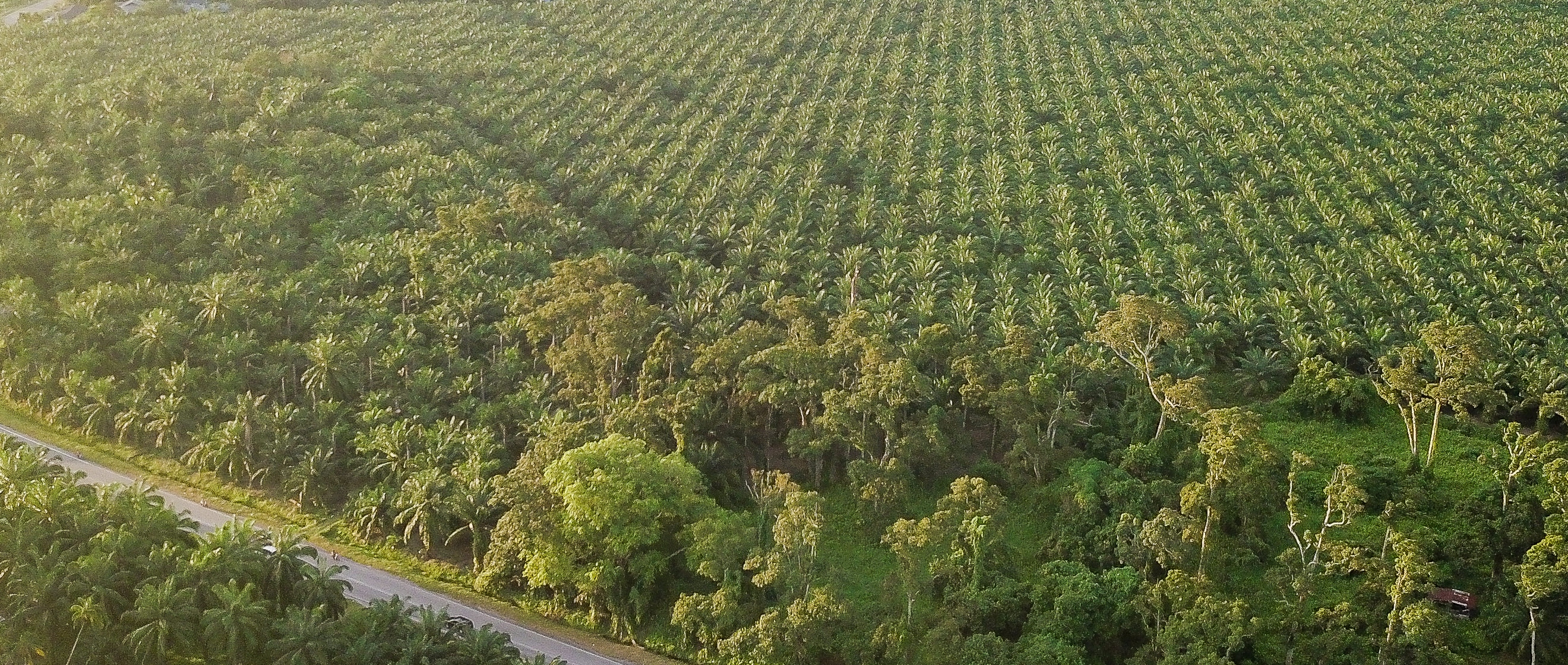 As the global population continues to grow, there is pressure on the Earth's finite resources to accommodate demand for various commodities. In addition, some commodities are deemed high risk, having sensitive social, environmental, and economic impacts because of where and how they are produced, harvested, and/or processed. Some of the high-risk commodities currently identified that we focus on include seafood, palm oil, cocoa, paper and beef. 
Seafood
We believe that healthy oceans are vital to a healthy planet. The future of the communities in which we operate and from where we source, depends on the conservation of marine resources. Sourcing sustainable seafood, fish and shellfish, whether wild-caught or farm-raised, requires greater protection of aquatic habitats and more attention to careful harvesting. Our sustainable seafood sourcing practices represent our company's commitment to fulfilling the vision of healthy oceans and sustainable business.
Loblaw is committed to sourcing all seafood from sustainable sources. This deep commitment cuts across our business and includes our control brands and national brands, in our canned, frozen and fresh wild and farmed seafood.
Wild-caught seafood
For wild-caught seafood, the species we source come from well-managed fisheries that can maintain or increase their populations, and that the fishing methods used minimize harm to their environment. For farmed seafood we source from suppliers who produce with minimal negative impacts to local aquatic habitats.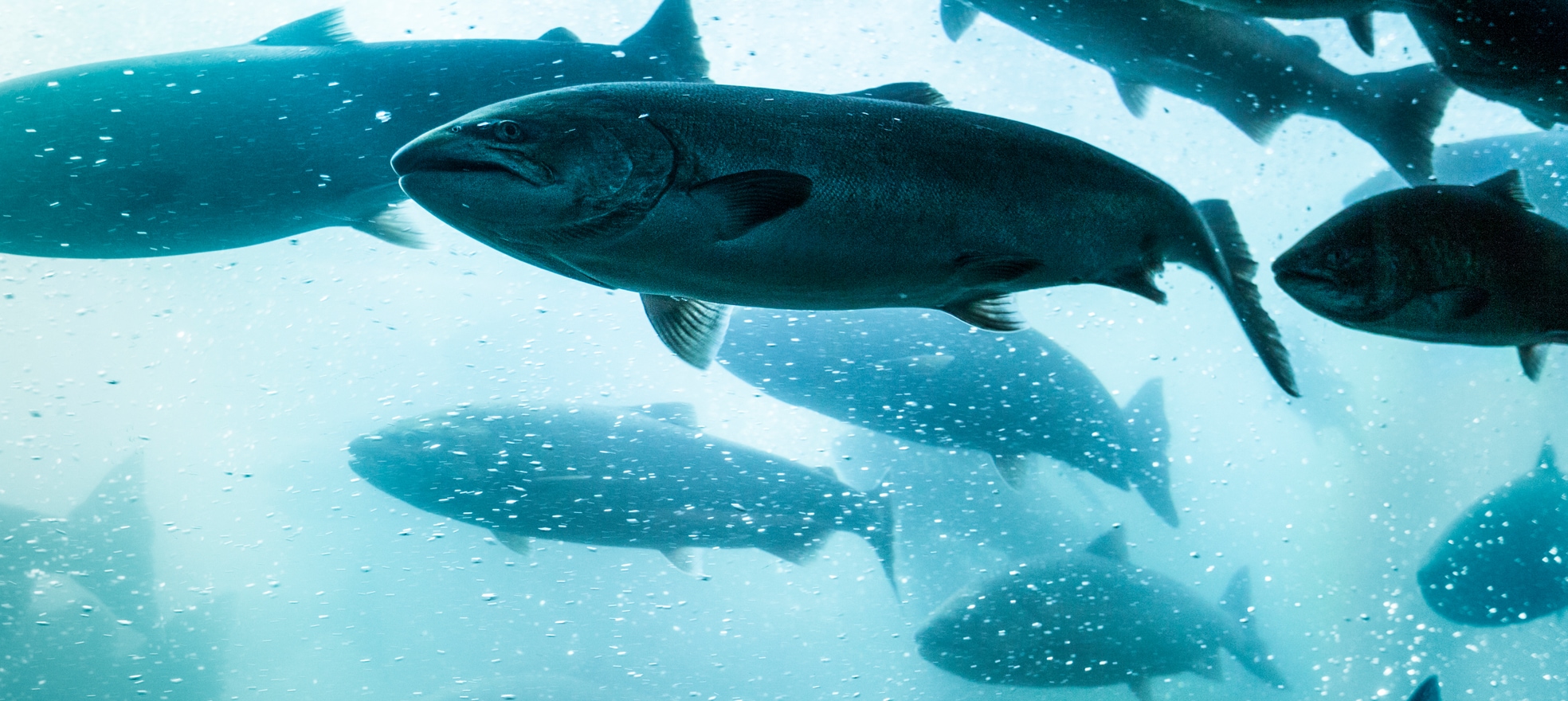 Certifications
Loblaw supports globally recognized third party sustainable seafood certifications benchmarked by the Global Sustainable Seafood initiative (GSSI). We preferentially source Marine Stewardship Council (MSC) certified wild and Aquaculture Stewardship Council (ASC) certified sustainable farmed seafood products. We source canned tuna only from International Sustainable Seafood Foundation (ISSF) member suppliers.
We are proud to offer the widest range of MSC and ASC certified seafood products in Canada. As part of our commitment to source seafood sustainably, we regularly introduce new sustainable seafood products.
In 2013, Loblaw was the first grocery retailer in North America to offer Aquaculture Stewardship Council (ASC) certified tilapia and in 2014 we were the first retailer or offer ASC certified Atlantic salmon.
Where certified sustainable seafood sources are not available, Loblaw has a Sustainable Seafood Sourcing guide providing sourcing criteria and direction to our procurement teams by species and harvest location. This sourcing guidance is developed with support from our marine science advisor Dr. Jeff Hutchings and in collaboration with the World Wildlife Fund (WWF-Canada).
Species at risk
Through this rigorous evaluation process, we have identified certain species at risk that we have de-listed from sale. In some cases, over time, fisheries are able to improve stock health and implement harvest practices that meet strict sustainability certification standards and we are able to bring these certified products back to market. Loblaw supports sourcing from fisheries in comprehensive Fishery Improvement Projects (FIPs) who are working towards obtaining MSC certification as well as Aquaculture Improvement Programs (AIPs) working towards obtaining ASC certification.
Remain committed
We are proud to source seafood in our core categories from certified sources, sourced with conditions as outlined in our sourcing guide or from sources making meaningful progress towards sustainability. We remain committed to supporting the seafood industry in moving towards responsible harvesting of wild and farmed seafood.
Palm oil
Palm oil, palm kernel oil and their derivatives are ingredients commonly found in a wide range of many foods, cosmetics, personal care and household cleaning products. Palm oil trees are highly productive plants, and the responsible growth and harvesting of palm oil supports the economy of small local communities in countries such as Malaysia and Indonesia, often bringing families out of poverty. However, with the rapid increases in palm oil production in recent years, there have also been links to negative impacts of this expanding industry, such as deforestation, loss of biodiversity and habitats for endangered wildlife, and social concerns such as small holder and worker rights, forced labour and land rights disputes with indigenous communities.
The Roundtable on Sustainable Palm Oil (RSPO) is a multi-stakeholder organization that has developed a set of globally recognized sustainable palm production standards to support best management practices in palm production and reduce the environmental and social impacts of this growing industry.
Loblaw is a member of the RSPO and is committed to supporting the sustainable production of palm oil for our control brand products. We require our control brand suppliers who use palm ingredients to support one of the RSPO supply chain models. Where certified physical sources of palm ingredients are unavailable we support the purchase of RSPO credits which support sustainable palm oil production practices.
While we are not alone in this commitment, our scale makes this commitment that much more significant. Every year we conduct an inventory of our control brand food products that contain palm oil.
Our studies have found that more than 100 of our vendors produce more than 1,000 control brand products containing palm oil, palm kernel oil, or palm derived ingredients.
For our food business alone, this represents close to 3,800 metric tonnes of palm oil, more than half of which is used in baked goods.
Cocoa
Farmed on over 18 million acres of tropical land, cocoa provides a means of livelihood to an estimated 40 million people, including farmers, labourers and employees in processing facilities. Around 3.5 million tonnes of cocoa beans are produced each year.
Many small cocoa farmers live below the poverty line, facing poor working conditions and low wages. Cocoa plants are highly susceptible to disease, pests and changing weather patterns and inefficient farming techniques have led to environmental concerns such as deforestation, soil degradation and overuse of pesticides.
While there is growing demand for cocoa globally, the supply of cocoa is not growing to meet this demand. The current generation of cocoa farmers are aging, and there is a lack of incentive for the next generation to invest in new trees to keep the farms running productively.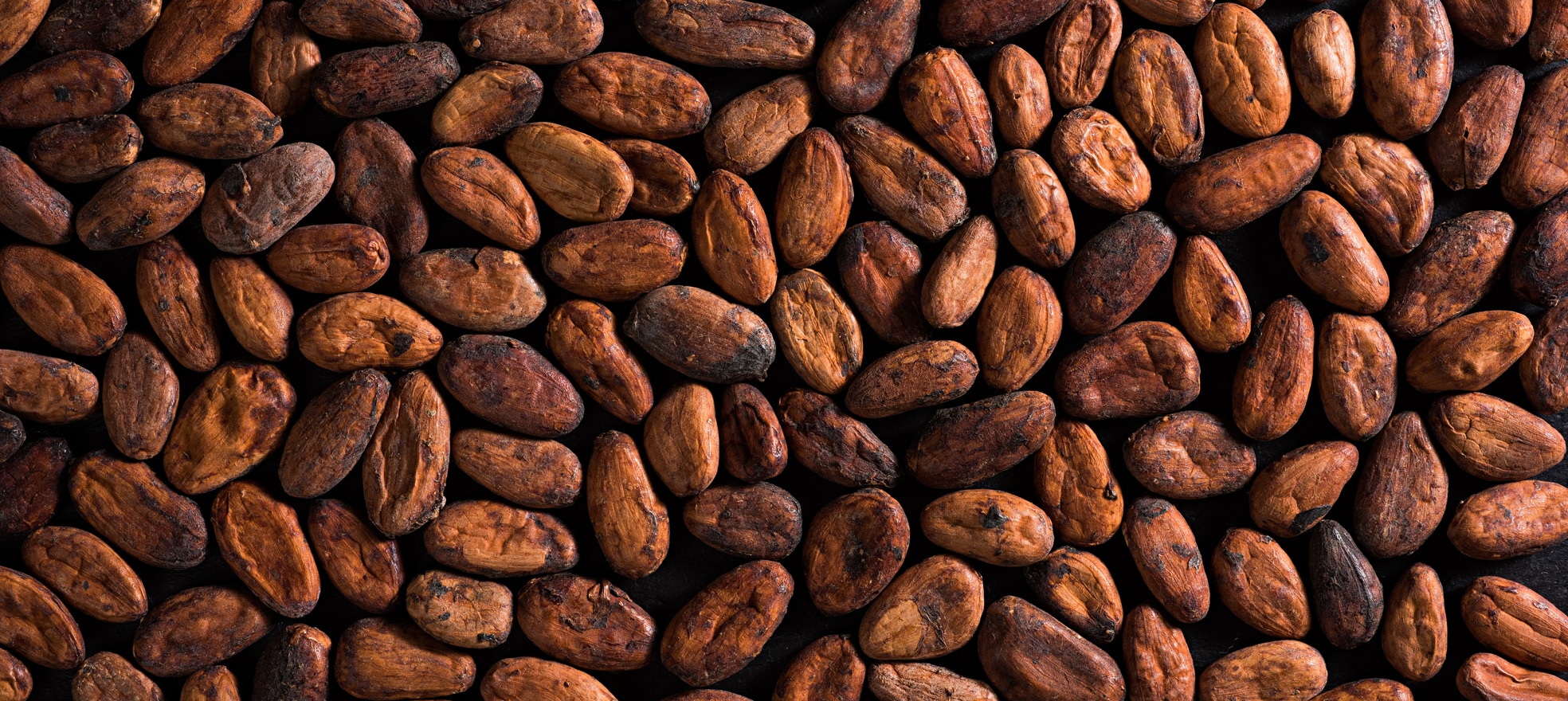 There are several third-party sustainability certification standards for cocoa, which work to address the social, economic and environmental concerns. They typically provide education and support to farmers to help them improve their yields and productivity while teaching them about best practices in cocoa farming. Some of the globally recognized standards include UTZ certified, Rainforest Alliance and Fairtrade.
Our President's Choice Gold bars are certified to the UTZ standard and we continue to find new opportunities to transition other Loblaw control brand products to sustainably sourced cocoa.
Paper
People depend on forests to live. Trees filter the water we drink and the air we breathe. Worldwide, 1.6 billion people rely on forests for their livelihoods, including food, clothing or shelter. Forests are also home to nearly half of the world's species.
Deforestation and forest destruction is the second leading cause of carbon pollution, causing 20% of total greenhouse gas emissions.
By creating demand for products from responsibly managed forests, we can help protect forests for future generations.
Our long-term commitment is to ensure that all our paper products are Forest Stewardship council (FSC) certified, and if FSC options are not available, we will source paper products from other certified sustainable forestry management systems where possible.
At Loblaw we are committed to reducing our paper use, increasing the amount of recycled content in our paper products and sourcing our paper products from sustainable sources.
PC GREEN
Many of our PC GREEN® paper-based products are made from 100% post-consumer recycled content and a majority of our other control brand paper based products are either FSC or Sustainable Forestry Initiative (SFI) certified.
For our control brand product packaging, we are also working towards sourcing fibres used in corrugated boxes and trays, folding cartons and paperboard trays from recycled material and/or certified sustainably managed forests by the end of 2018.
Beef
Canadians continue to enjoy beef – and Canadian beef is especially popular. As one of the largest buyers and sellers of beef in the country, Loblaw has a strong interest in supporting and advancing sustainability efforts in the Canadian beef industry.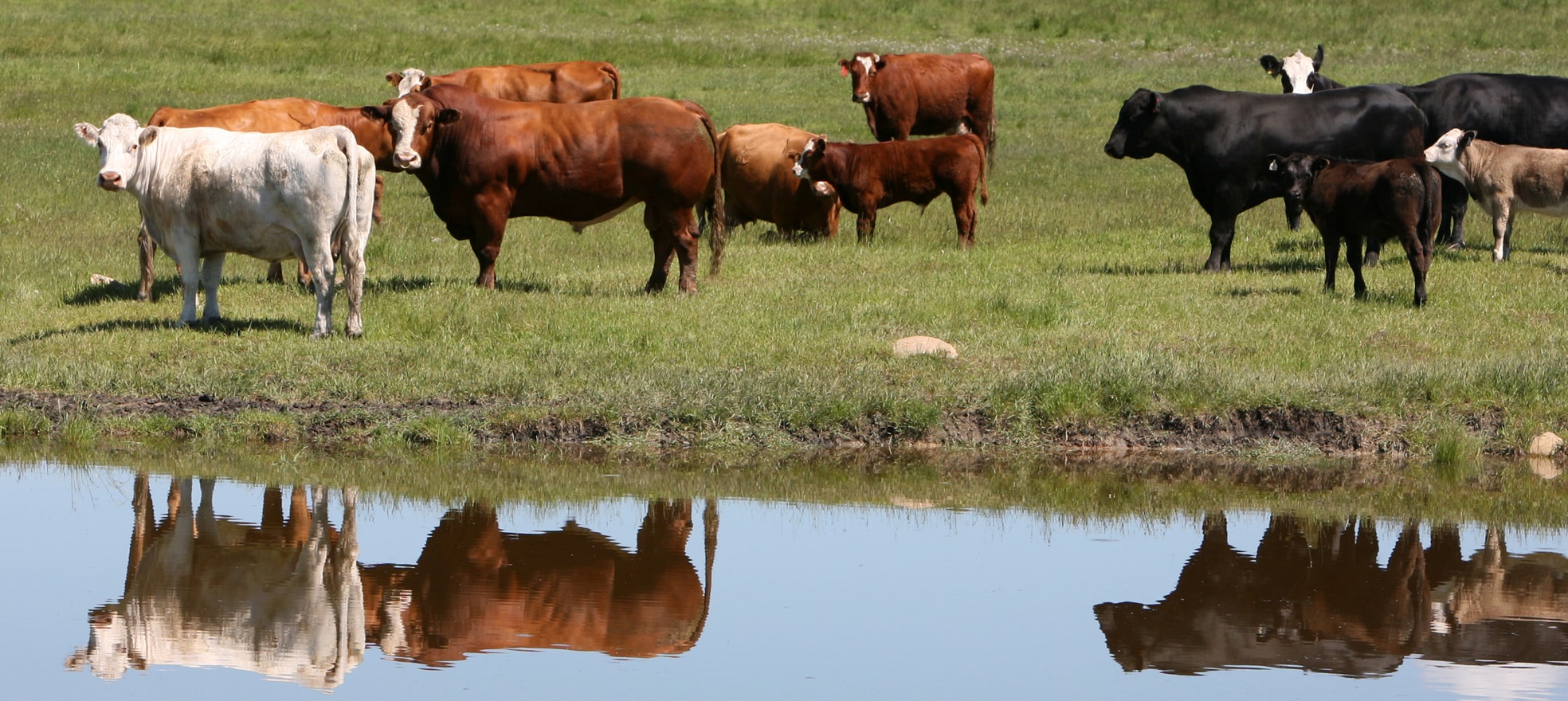 Environmental concerns
We understand that beef production contributes to environmental concerns such as greenhouse gas (GHG) emissions and a greater water footprint relative to other livestock. We also know that beef production done well can contribute to a sustainable agriculture system; for example, by enhancing biodiversity within the agricultural landscape through the preservation of grasslands.
Along with other stakeholders in the beef value chain, we are committed to continually improving the industry's environmental and social performance. That's why we're actively involved in Canadian Roundtable for Sustainable Beef (CRSB) committees, determining how beef operations should be measured for sustainability and compliance. Loblaw was a founding member of the CRSB steering committee. In this role, we were proud to contribute to two major milestones:
Loblaw helped fund the first national supply chain–wide beef sustainability assessment, which benchmarked the environmental, social and economic performance of the Canadian beef industry. The results, released in October 2016, reflected favourably on the industry and helped establish a strategy to advance sustainability.

We also participated in a verified sustainable beef pilot developing sustainability indicators and a verification process for Canadian beef production. Completed in June 2016, the pilot put the Canadian beef industry at the forefront of global beef production as one of the first verifiable sustainable beef programs in the world.
Certified Sustainable Beef Framework
In 2017 the CRSB launched the Certified Sustainable Beef Framework, a voluntary sustainability certification program designed to support the recognition, advancement and communication of sustainable beef production and processing in Canada, guided by the criteria and principles established by the Global Roundtable for Sustainable Beef (GRSB). Loblaw contributed to the launch of the Framework through our participation in the development of the standards for measuring sustainability in beef production, and participated in the development of chain-of-custody requirements, assurance protocols and sustainability claims. We were also a funding partner for consumer research conducted in 2018 to provide insights into customer perceptions of the CRSB certification logo and marketing messages.
Loblaw was a founding participant in the Canadian Beef Sustainability pilot, an initiative designed to accelerate adoption of the CRSB framework and drive producer engagement. It is an important step in supporting the Canadian beef industry.
What's especially significant about CRSB is that the group and its initiatives bring together Canadian producers, processors, retail and food service providers, non-governmental organizations, academia, and food and agriculture businesses. It's a truly multi-stakeholder effort.
Have responsibility questions?
Contact us
csr@loblaw.ca
As a part of our culture of integrity, it is important that non-compliant and unethical matters are reported.
Call the Integrity Action Line: 1-800-525-7868 (available in English, French, Mandarin, Cantonese, Punjabi, Spanish and Korean languages); or visit www.integrityactionline.com (available in English, French and Spanish languages).