Communiqués de presse
5 avril 2017
Ryerson University and Joe Fresh Award Cycle One Innovators from the Joe Fresh Centre for Fashion Innovation
TORONTO, April 5, 2017 /CNW/ - The Joe Fresh Centre for Fashion Innovation, in partnership with Ryerson University, celebrates the completion of cycle one innovators. Klothed, Wear Your Label, Formen, StyleID and Blanc de Noir, have successfully finished the 18-month acceleration program, that provides a structured platform for emerging fashion-inspired companies to develop their businesses.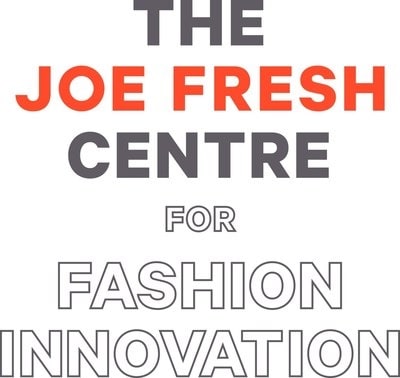 "It has been wonderful to watch the first cycle of companies grow and see how the Ryerson and Joe Fresh partnership has added innovation to the fashion landscape," said Charles Falzon, Dean of the Faculty of Communication and Design at Ryerson University.
During the 18-month acceleration program and competition, the startups participated in three pitch demos at the six, twelve and eighteen-month mark where they were evaluated by Ryerson judges and Joe Fresh executives. Dean Charles Falzon announced three Cycle 1 Innovators who collectively received $50,000 in funding, as a reward for their achievements. In accordance to the predetermined contest guidelines and winnings distribution matrix, Klothed received $25,000; Wear Your Label $15,000; and Formen $10,000.
"As Joe Fresh continues to partner with innovative and forward thinking businesses through the Joe Fresh Centre at Ryerson University, it has been exciting to work with these brands as they develop their positioning and cement their place in the Canadian business landscape," said Ian Freedman, President of Joe Fresh. "We would like to congratulate Klothed, Wear Your Label and Formen for their tremendous efforts throughout the last 18 months, and we look forward to watching all of the Joe Fresh Centre innovators as they move their businesses forward."
"We're so pleased to have been a part of the Joe Fresh Centre for Fashion Innovation. Over the last 18 months, we received invaluable input from Centre staff and mentors, the other companies in the Centre, and our retail partners. This helped take Klothed from concept to completion of a full-scale technology platform for omnichannel apparel retailers," says Barry Fogarty, Co-founder and CEO of Klothed.
The goal of The Joe Fresh Centre for Fashion Innovation is to foster a 360-degree approach to mentorship that will best position emerging entrepreneurs for real world success. The Joe Fresh Centre is a philanthropic vehicle that provides grants and assistance to a range of industry and non-profit causes supported by Joe Fresh.
The five Joe Fresh Centre Innovators that graduated include:
Klothed Klothed, founded by Barry Fogarty, Paul Nykamp and Bhupinder Randhawa, is a personalized, augmented reality shopping and analytics platform for omnichannel apparel retailers. www.klothed.com
Wear Your Label Wear Your Label, founded by Kayley Reed, is a clothing brand dedicated to ending the stigma around mental health. It partners with mental health organizations across North America to co-create products and campaigns, and donates 10% of profits to these initiatives. Wear Your Label has been featured in Buzzfeed, MTV, FASHION Magazine, and Today.com for its work in fashion and mental health.  www.wearyourlabel.com
Formen Formen, founded by Andrew Grella, is a line of professional male skincare and cosmetics. With a problem-solution based approach to the male skin, Formen provides men with the tools to put their best face forward in 30 seconds. www.formenmakeup.com
StyleID StyleID, founded by Sarah Juma, is a mobile application that helps consumers identify products worn, used and featured on screen. It turns television programs into interactive marketing campaigns. www.styleid.ca
Blanc de Noir Blanc de Noir, founded by Gonzalo de Cárdenas, is a Canadian fashion label designing unisex shoes and accessories for the perpetually mobile. Each collection is designed after a new city. Since its debut, Blanc de Noir has designed collections in Toronto, Canada; Lima, Peru; and is currently working on its 3rd collection inspired by the Bedouin people of North Africa. www.blancdenoir.ca
About Ryerson University Ryerson University is Canada's leader in innovative, career-oriented education. Urban, culturally diverse and inclusive, the university is home to more than 41,500 students, including 2,400 master's and PhD students, 3,200 faculty and staff, and nearly 170,000 alumni worldwide. For more information, please visit www.ryerson.ca
About The Joe Fresh Centre for Fashion Innovation The Joe Fresh Centre, located in downtown Toronto, is modeled after Ryerson University's highly successful DMZ, Canada's top-ranked university incubator, and Ryerson Futures, its affiliated business accelerator. The mission of The Joe Fresh Centre for Fashion Innovation is to accelerate Canadian start-ups in all fashion-related fields, including design, production, technology and professional services. This was made possible with a $1 million grant from Joe Fresh in 2015. For more information, please visit joefreshcentre.com
About Joe Fresh Essential Style. Exceptional Value. Founded in 2006, Joe Fresh offers accessible, modern design in lifestyle collections for women, men and children. Today one of Canada's leading fashion retailers, Joe Fresh brings a contemporary point of view to everyday wardrobe favourites full of colour, polish and thoughtful details. In categories spanning apparel, accessories, footwear and beauty, Joe Fresh provides quality and style for the entire family. In Canada, Joe Fresh products are available in more than 1,450 retail locations; including over 350 Loblaw locations, 1,100 Shoppers Drugmart locations, 11 freestanding Joe Fresh stores and JoeFresh.com. Joe Fresh is also available internationally through local partners in countries such as Mexico, the Philippines and the United States. For more information, please visit joefresh.com 
SOURCE Loblaw Companies Limited - Joe Fresh