5 things you need to know about Loblaw's Corporate Social Responsibility efforts
May 18, 2021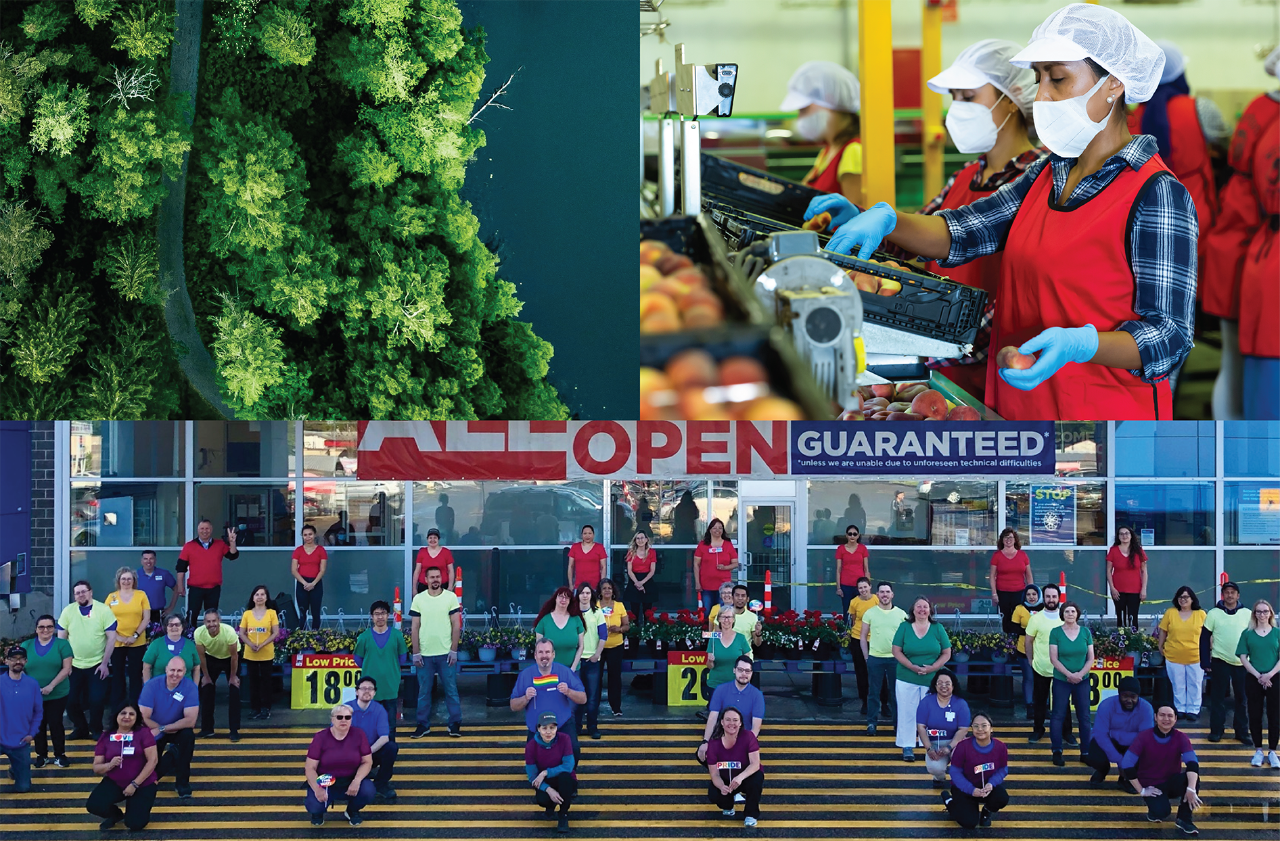 Corporate Social Responsibility (CSR) is something Loblaw has been serious about for over a decade. Our approach to CSR, from respecting the environment, to sourcing responsibly, and making a positive difference in our communities, is driven by our company purpose: Live Life Well®. 
We continue to earn the trust of our customers and be recognized as a leader in CSR. We take action and report on issues that are important to Canadians — now and in the future.
We're excited to share our annual CSR Report(Open in a new tab), 55 pages packed with information on the goals we achieved and progress we've made over the last year. We've organized the report under several key sections, making it easier to navigate and find information on key issues. We encourage you to read it but if you don't have the time right now, here are five quick highlights:
1. We're reducing our carbon footprint even further 
We've reduced our corporate carbon emissions by 30.9%, surpassing our original 2030 target 10 years ahead of schedule. We're now working to reduce it by 50% by 2030.
We've also been recognized as one of Canada's Greenest Employers, in large part due to these efforts.
2. We're further reducing our food waste, too
We reduced food waste sent to landfill by 86%, surpassing our 50% target five years early. This year, we are engaging at least 20 of our suppliers, who will commit to halving their food waste by 2030. 
We've been able to reduce our food waste through many different programs, including the donations we make to food banks and food recovery agencies. In 2020, we donated more than five million kilograms, both diverting food waste and helping those in need. 
3. We purchased approximately $1 billion in produce from local growers
We take great pride in working with Canadian farmers and producers. For the first time ever, we purchased approximately $1 billion in locally grown produce. By purchasing more locally, we can deliver fresher products to our customers and invest in Canada's farming community.
4. We are committed to increasing gender and racial diversity in the leadership positions
We've made it a priority to reflect our nation's diversity. We've recently made commitments to increase gender and racial diversity in our Board of Directors, and executive and management positions.
We've also invested in the Black community, and have established a partnership with Black Professionals in Tech Network, and our partnership with the Black Business and Professional Association remains strong and steadfast.
5. We actively support the wellbeing of Canadians
Our grocery stores and pharmacies are making health and wellness more convenient and accessible to Canadians every day. From our healthcare and pharmacy businesses, to our health and wellness resources(Open in a new tab) and the recent launch of the PC Health app(Open in a new tab), we are providing support and tools to help Canadians with their physical and mental health.
The wellbeing of Canadians and helping those in need is important to us. With the help of our generous customers, colleagues, business partners, franchisees and their employees, we raised and donated millions of dollars to charities and non-profits across Canada last year. This funding helps organizations make a positive difference in communities across Canada.