5 ways Joe Fresh is reducing plastic waste
March 21, 2023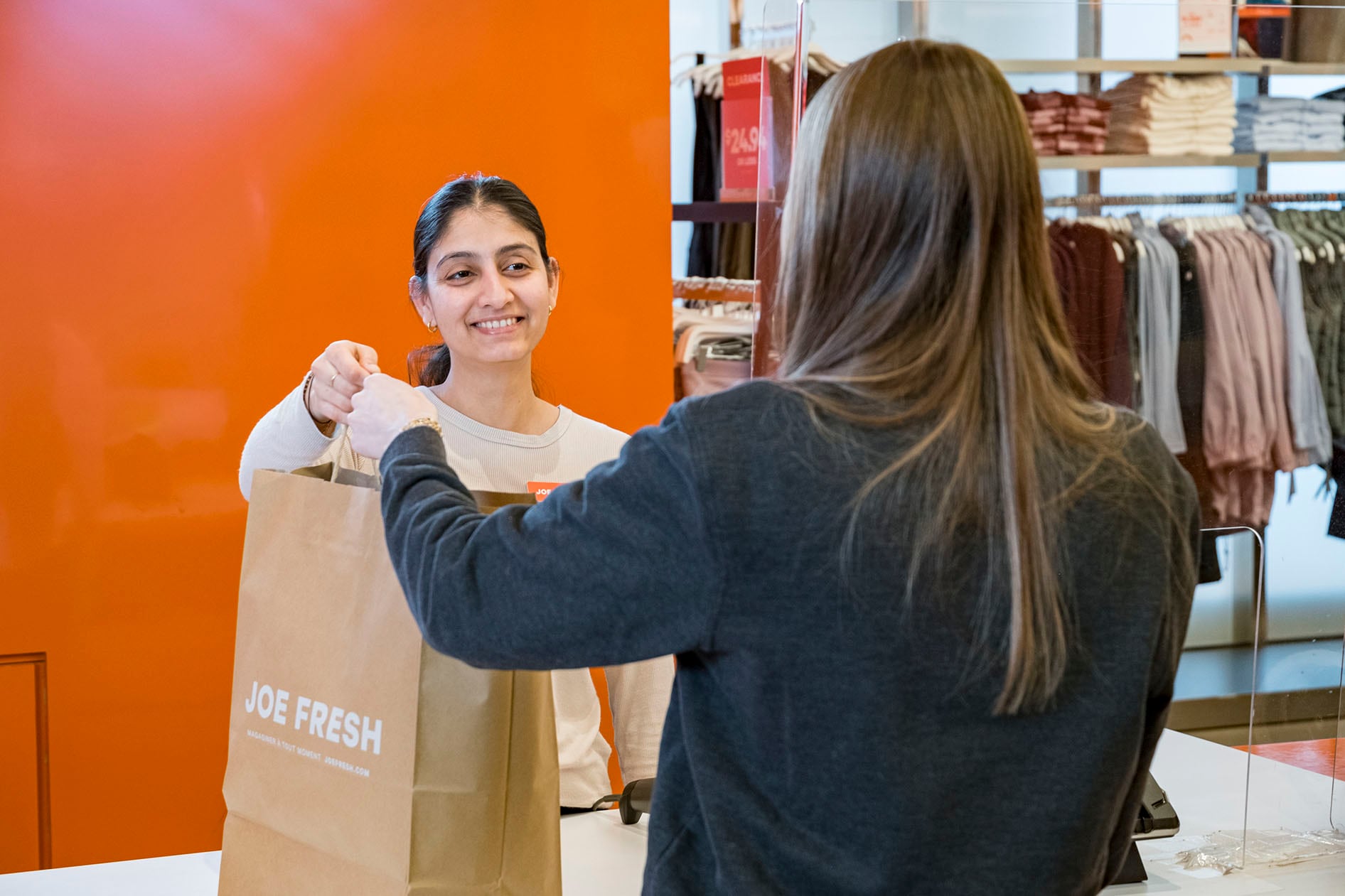 Loblaw is committed to reducing plastic waste across the business where we can, including making all control brand and in-store plastic packaging recyclable or reusable by 2025.  Joe Fresh began its journey to reduce plastic five years ago and continues to innovate and find new solutions. Here are five initiatives Joe Fresh is tackling to reduce plastics across its operations:  
Plastic Hangers – In 2019, Joe Fresh began to explore what it would look like if it eliminated plastic hangers from stores. By the end of 2022, the business has been able to eliminate millions of plastic hangers, replacing them with reusable FSC certified wood. While plastic hangers are no longer ordered for its apparel categories, select products such as hosiery and intimates which require specialty hangers still use plastic, but the team continues to work to identify sustainable alternatives.  

Single-Use Plastic Bags – Joe Fresh was the first Enterprise banner to eliminate plastic bags from stores across the country in fall 2022. Last July, it introduced a sustainable alternative with its 100% post-consumer recycled paper bags and launched the Joe Fresh reusable bag in the classic Joe Fresh orange last month.  

Plastic Packaging – To align with the enterprise, all Joe Fresh in-store plastic packaging is to be recyclable or reusable by 2025 to meet our ESG target. To date, it has analyzed all of its packaging and identified areas where the brand can reduce and continue to find as many sustainable alternatives as possible to replace the need for plastic.  

Shipping Materials – Joe Fresh has also identified opportunities to reduce vendor packaging used within its shipping process. This year, the business will continue to identify opportunities to reduce materials used in the shipping process as well as standardizing shipping materials to include recycled content.  

E-Commerce Packaging – Joe Fresh is working to transition its plastic e-comm packaging to a sustainable alternative by 2025. Over the next year, the team plans to identify and test alternative packaging to help achieve this goal.