Alana volunteers for the environment
April 14, 2022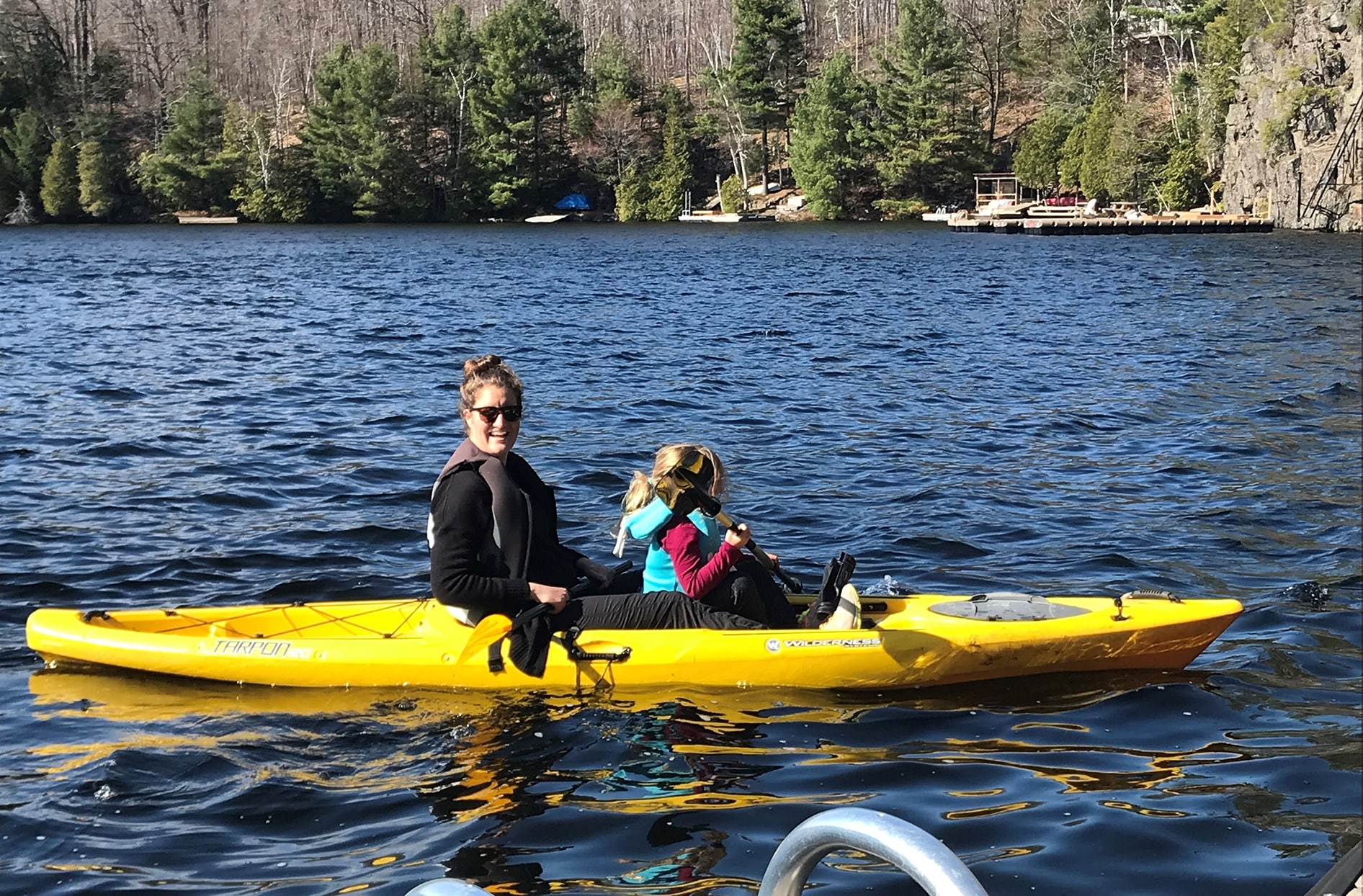 Alana Gavin grew up in rural Ontario, hiking, camping, and appreciating the nature around her. When she had her own kids, she started to think about how she could show them she cared about the environment.
"We do our best to make sustainable choices, but I wondered how we could do more," says Alana, Senior Director of Customer COE at Loblaw.
"The impact of climate change and biodiversity loss are significant, and I care very much about protecting Canada's beautiful natural spaces.I wanted to show my kids that we as a family were willing to contribute to making a difference."
Four years ago, when her youngest was just two years old, Alana started volunteering with the Nature Conservancy of Canada (NCC).
"What appealed to me about the NCC is that they're evidence-based in their approach to conservation," she says. "After the federal government, they're the largest employer of scientists in Canada."
One of Alana'smainvolunteer duties was working on the non-profit'sLandmark Campaign, an effort to raise $750 million to conservebiologically significant areas of land across the country.Last September, she decided she wanted to be more involved, so she joined the NCC's Ontario Board of Directors."Issues like climate change and biodiversity loss can be so overwhelming," she says. "Volunteering helps me feel like I'm doing something to contribute in a positive way."
Now, Alana has two kids—ages six and two—and this summer, on the way to their cottage near Parry Sound, Ontario, she's going to take them to Vidal Bay onManitoulin Island, where18.5 km of shoreline and over 76 square km of forest have been preserved thanks to the efforts of the NCC.
In addition to hiking and swimming, Alana and her family plan to spend some time speaking with the biologists at Vidal Bay who are studying the plant and animal life in the area.
As Volunteer Week approaches, Alana wants others to know that there are small ways you can help make a difference.
"We all lead such busy lives—I don't have time to volunteer for hours every week," she says. "But I would like to think that I am still making some small impact even with a relatively small time commitment."
Loblaw is committed to making a positive impact on the issues that matter most to Canadians, with efforts focused on fighting climate change and advancing social equity. Each of us plays a part in making a difference on these important issues and across our communities. In recognition of our colleagues and employees who volunteer their time in their communities, Loblaw will donate up to $500 to their charity or non-profit of choice.