Alia is saving eyes—and even lives
April 11, 2022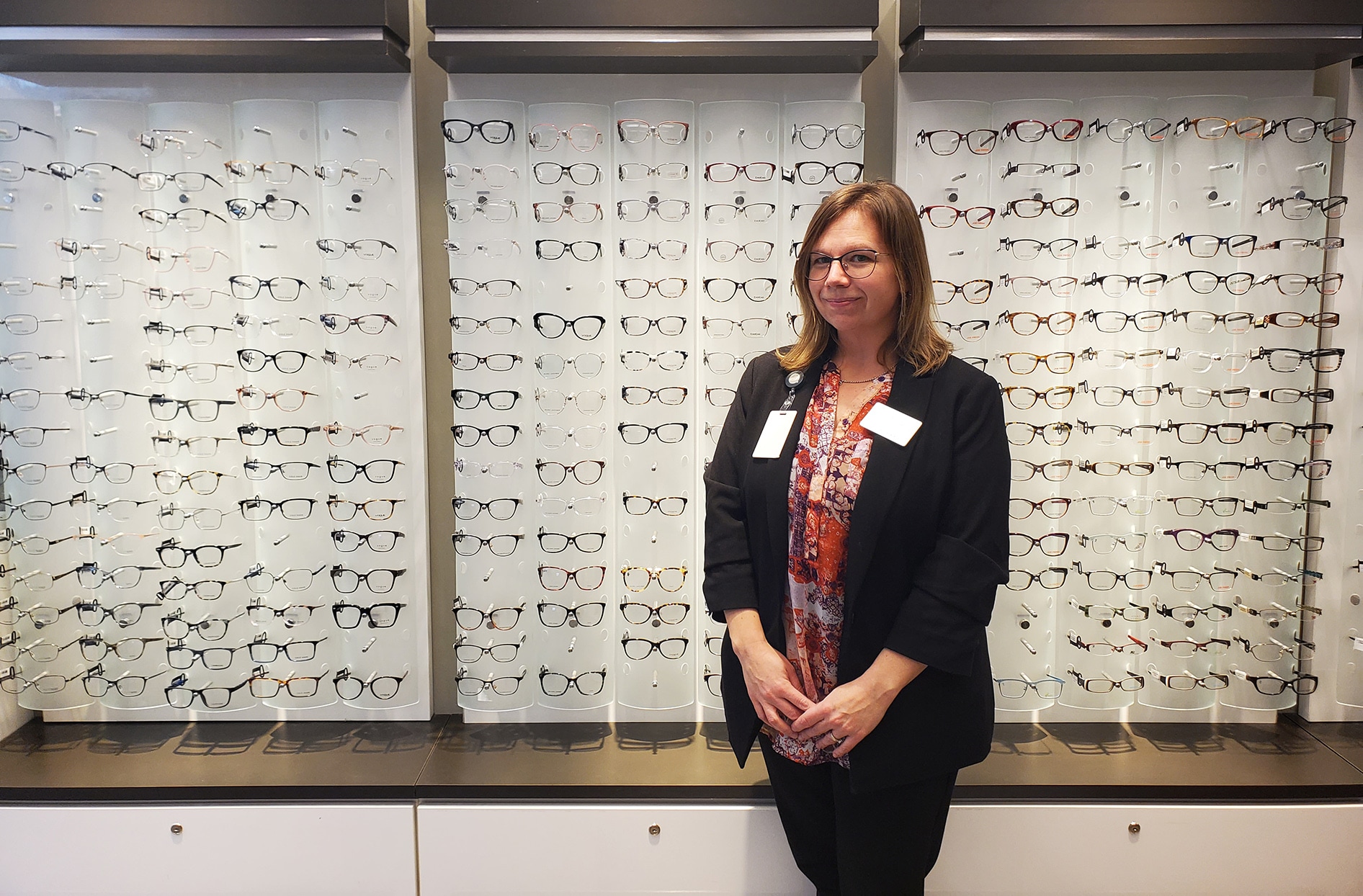 When Optical Manager Alia Loring saw Dave, one of her colleagues at a Real Canadian Superstore® in Victoria, B.C., she knew right away that something was wrong.
"I could tell just by looking at him something had happened. When you looked at him, instead of his eyes being straight on, one was bulging," she says. "I knew this wasn't something that could wait."
Dave, on the other hand, wasn't so sure. He wasn't in any pain, so he wondered if he could just wait a few weeks until his regular doctor could see him. But Alia, who's been working with optometrists since 2010, (and as an Optical Manager since 2018), understood there were a few things that could cause what Dave was experiencing, and none of them were good. She worried he had a mass behind his eye or swelling in his brain, either of which could displace the cornea and cause this type of bulge. So, she asked the optometrist to examine Dave that same day, gave him a detailed report with the optometrist's notes and sent him straight to the emergency room.
And as it turned out, she was right: he had a tumour that, left untreated, could have cost him his eye, or possibly even his life.
This situation was a first for Alia, but it's actually really common for optometrists to catch signs of more serious conditions, she says.
"There are so many things that the optometrist can see," she explains. "Even if you feel that there's nothing medically wrong with you, our doctor can see things during a routine eye exam, especially in the nerves behind the eyes, that suggest there's a medical condition that needs to be checked on."
This includes vision-related conditions like glaucoma and macular degeneration, which can be otherwise undetectable at the very beginning stages—and that's exactly when you want to catch them.
"If you don't pick up on these things early enough, you can lose your sight. But if you do get a diagnosis sooner rather than later, there's a lot of preventive measures that can either fix or slow down the progression."
But the idea that eye tests are only about vision is a misconception. Optometrists can also catch conditions that you wouldn't normally associate with an eye exam, like early diabetes and sleep apnea.
"It has even happened a few times that the optometrist has caught cancer," Alia says.
As for Dave, he had surgery to remove the tumour and was off work for a few months so he could recover, but he's back at the store and very grateful.
"He always tells me that I saved his vision," Alia says. "It's really nice, but I feel like I was just doing the right thing."