An "ap-peeling" way to reduce plastic waste
October 18, 2021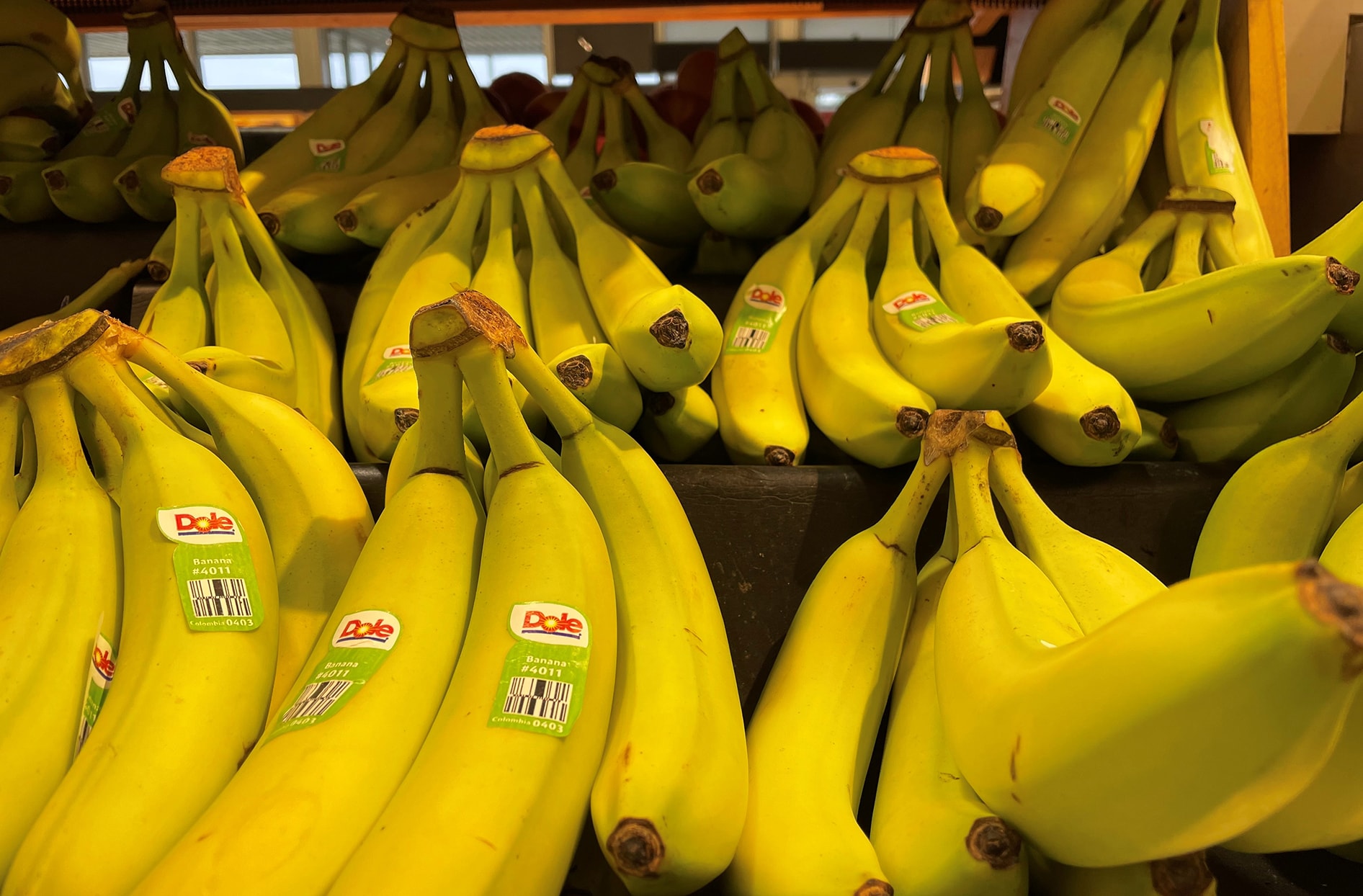 Bananas have a waste problem. Every week, Loblaw receives hundreds of pallets full of the fruit, which arrive at our distribution centers with a protective plastic strip on the corners that can't be recycled, so instead, it ends up in the trash. But that's about to change.
Starting in November, we will convert to only using fibreboard with one of our major suppliers and will work to fully transition next year – a move that will eliminate the equivalent of 20 million single-serve plastic water bottles a year from landfills.
"It's the largest plastic reduction project we have this year, and it's happening because colleagues looked around and said: we can change this," says Ian Gordon, Senior Vice-President Plastic Waste Reduction. He's referring to Joe DiGirolamo and his team at the Maple Grove Distribution Centre in Ontario, who first noticed and called out the problem.
Reduce is one of the three pillars of Loblaw's plastic waste packaging initiative. It's an important one because it has immediate benefits, and, as Galen told PC OptimumTM customers earlier this year, the problem is one that the industry has created and needs to help solve.  Better managing what we use and investing in innovation are equally as vital, Ian adds.
Where we can't reduce, we have a role to play in what happens when the things we make and sell reach their end of life – this is known as extended producer responsibility, or "EPR." In Ontario for instance, Loblaw and other large retailers are helping to make it easier to keep waste out of the landfill, and will soon be 100 percent responsible for funding or subsidizing the collection, sorting and recycling of the packaging they produce. This is already the case in British Columbia, and Ian expects Quebec to follow closely behind. The work Loblaw is doing alongside other large retailers will result in an overall more efficient and effective recycling process. Currently, in Ontario, what may be acceptable in one municipalities' curbside recycling program is not acceptable in another.
"Plastic gets maligned but all plastic is recyclable; it's just not all easily recyclable," says Ian. Complex packaging that's made up of several plastic types are hard to break apart at municipal recycling facilities. Optical sorters can't detect black containers against the black conveyor belt and cheap, lightweight plastics (think expanded polystyrene meat trays) take up a lot of volume for little output, explains Ian, who managed the President's Choice® brand for 14 years before transitioning to his current role two years ago.
Improving collection at end of life, and re-designing plastics to fit within a circular economy model, where recycled materials are used to create new products over and over again, is what we are all working towards, and a big focus of organizations like the Canada Plastics Pact.  As a founding member, Loblaw is working with other players on a global level to execute at scale.
"Everybody recognizes that single use plastic is a real issue and that we're part of the problem. If enough of us get together with the same ambition, the same strategy and the same action plan, we can lead this change. Whenever you lead change, you start to see people fall in line behind you," Ian says.
Case in point: when Loblaw switched its mushroom tills to caramel-coloured recycled and recyclable ones, other retailers followed suit. "They are now everywhere," he adds. It's highly likely that fiberboard strips on the corners for all banana pallets aren't too far behind.
If you're interested in learning more, catch Ian Gordon in the new trailer for the documentary The Afterlife of Waste about the circular plastics economy in Canada.
Oct 18-24 is Waste Reduction Week across Canada.