Andy's big step to recovery
June 30, 2022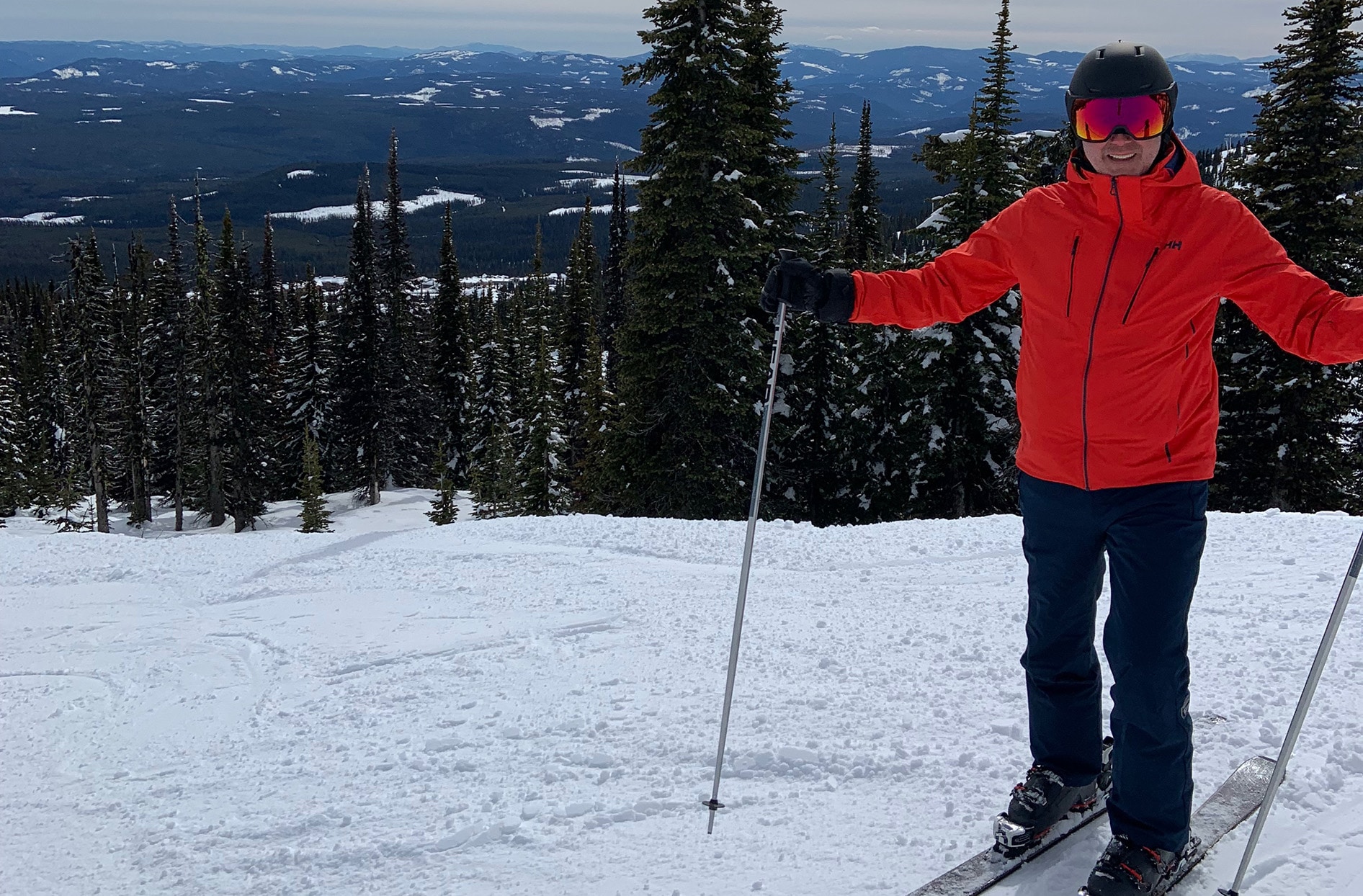 Laying on the snow at the base of an airbag jump in a snowboard park north of Toronto on March 1, 2014, Andy MacPherson knew he was in big trouble. He had landed on his head. 
"My body started to shut down; I lost all feeling and movement but I was conscious the whole time," says Andy, Vice-President, Discount Marketing at Loblaw. 
He was whisked off to a hospital in Barrie, ON and then to St. Michael's in Toronto where he underwent surgery and spent several weeks in the intensive care unit. He had broken his neck, several vertebrae and was paralyzed from the chest down. 
"The doctors were trying to save my life and to keep me from being a quadriplegic," Andy explains.  
While they were able to avoid the worst, his injury nonetheless came with a grim prognosis. "In my kind of case, people have a 3 percent chance of walking again."  
At the time of his accident, Andy was working at PC Financial. He recalls colleagues visiting him at the rehabilitation centre where he spent the next three months after being discharged from hospital.  
"They came and brought me food; the food there was awful!"  
Rehab was very humbling. "We all had similar injuries but some people had positive outcomes."  
Andy was one of them. By the end of his stay, he went from learning how to navigate life with a wheelchair, to walking with the help of two canes. After he went home, he spent another three months as an outpatient continually improving to the point where he could walk unassisted before returning to work at the bank. 
"They really allowed me to return when I was ready and were willing to do anything to help me out. Fortunately I didn't require too many accommodations."  
Even with support, the re-entry to work-life was a big adjustment. "I remember the pace of work and life was so fast. Though everyone is focused on your medical status in this kind of situation, I learned that colleagues should really take advantage of every support."  
That's because a traumatic experience often comes with challenges that can't be seen, he says, adding that the company's ABLE at Loblaw pillar, which focuses on removing barriers for people with disabilities in the workplace, takes this element into account.  
Andy says he's thankful for the support he received from Loblaw and his community. "There's a lot to take care of in this kind of situation and you're worried about finances and benefits. I was very grateful to have the health benefits and salary while I was off for six months." Knowing he and his family would be taken care of really allowed him to focus on his recovery. 
Eight years after his accident, Andy has regained most of his mobility. He even recently returned to the ski hill this past March. "It's a great family activity and a big part of our life. I wanted to prove to myself that I could do it." 
This positive mindset, he believes, is what helped him to walk again. 
"It's not like in the movies where you wake up and you move your foot and everything is OK. You may feel a pinprick one week and you need to celebrate that success and work harder to accomplish something the following week."  
After his accident, Andy joined the board of the charitable foundation supporting the rehabilitation centre where he was a patient.  Today though, he's turning his attention to how he can use his experience to better the workplace for differently-abled colleagues and employees to ensure they can thrive – and he is also a new diversity, equity and inclusion lead for enterprise marketing.   
"I think that I have a more humble and empathetic approach to learn and understand what they may be dealing with. It's really important to have those one-on-one relationships and be willing to listen."