Belinda is keeping Halifax's shoreline clean
June 9, 2022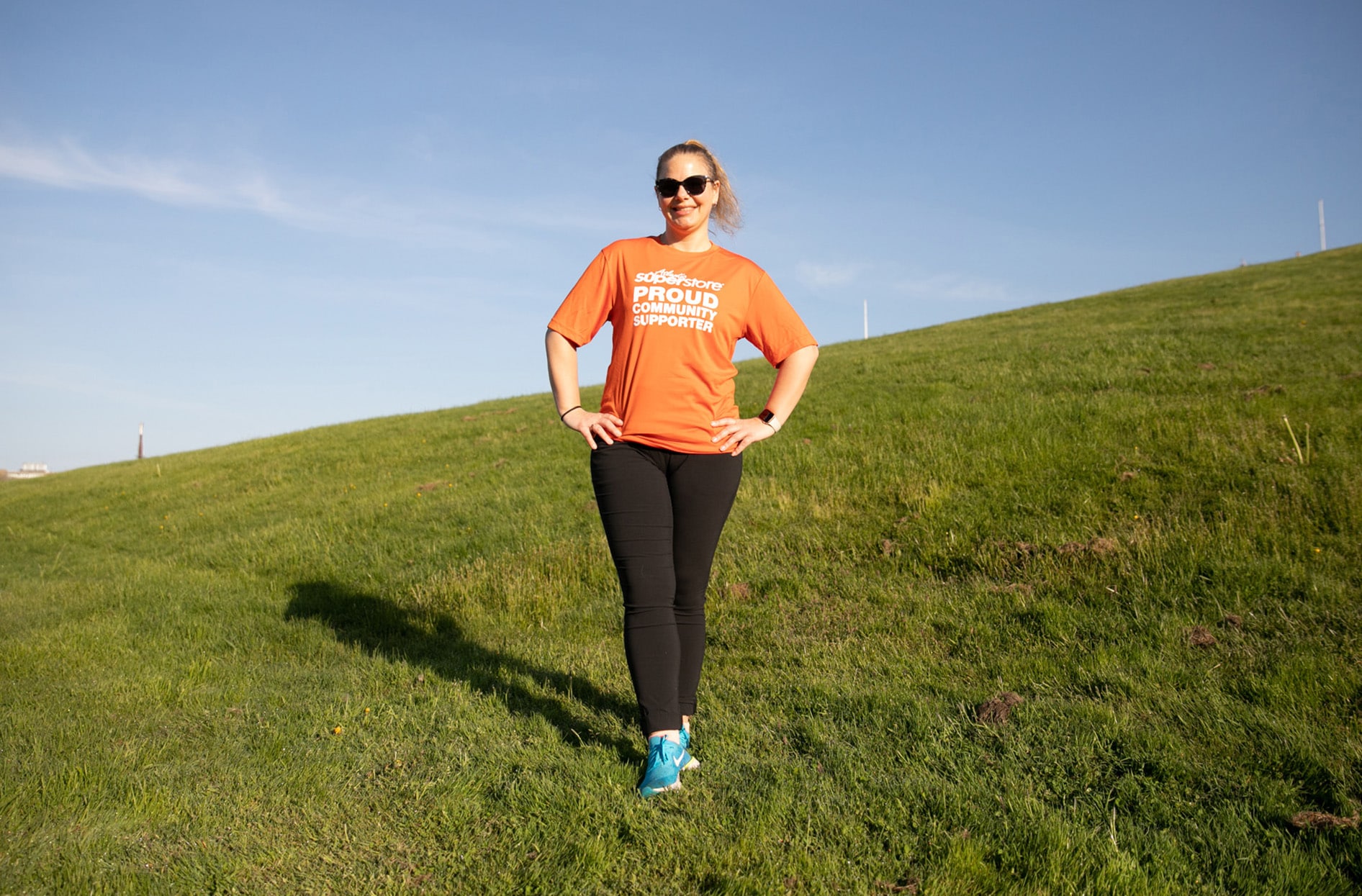 Belinda Wilson, Store Manager at a Real Atlantic Superstore® in Halifax, can't help but care about the ocean. 
"Being a daughter of a fisherman, I know firsthand how garbage impacts our oceans," she says. "And no matter where you are in Nova Scotia, you are no more than an hour away from a shoreline, so when I saw the opportunity to be a part of this initiative that works to keep our shorelines clean, I was in." 
She's talking about Loblaw's continued partnership as the Presenting Sponsor of the Ocean Wise Shoreline Cleanup in Canada, where individuals and groups can sign up to take part in local cleanups from coast to coast to coast. In addition to Loblaw's commitment to contribute $600,000 over three years to support Ocean Wise's efforts to address plastic pollution in our oceans, many colleagues and employees also donate their time to this effort – Belinda has been one of them for years! 
"After attending my first cleanup, I was hooked. I loved the fact that it allowed us, and our families, to come together for an impactful reason," she says. "When you see our teams over the shorelines, cleaning, laughing, engaging and building relationships, it gives you a different feeling of enjoyment. The real question is, 'Why wouldn't you want to be a part of that?'" 
Part of the fun is the event itself. Belinda loves getting to spend time with others from her store and other stores in the city and says it's nice to build connections with their families, too. And it's always interesting to see what kind of surprises each clean-up yields. Everyone participating will always meet up at the end of the event to debrief so they can see which team collected the most—and more importantly, who found the weirdest item. "In years past, we have found items such as a wedding dress and tires. That team with the strangest item gets to hold on to bragging rights until the next clean-up!" Belinda says. 
But she also appreciates the chance to mobilize colleagues and employees to participate in a cause she cares deeply about. It's a mission she takes seriously, both leading by example when she attends these events herself and acting as an in-store cheerleader. She says she makes sure to talk about how fun they are on the store's Facebook pages, Yammer and even at huddles around the store. It's all part of her goal to get more people out there. 
"It's great to get out there in our community and help out, and to build relationships with people in our community and with team members across the Atlantic coast. But there is even more enjoyment in seeing colleagues and employees get involved," she says. "That's when the feeling of being part of something bigger takes over. It's those moments when you're proud to work with the people around you, and work for a company that takes such pride in our communities."  
If you are interested in getting involved in one of your local community cleanups, visit www.shorelinecleanup.org to learn more about Ocean Wise and upcoming events!