Ben's mission to help feed kids
September 8, 2022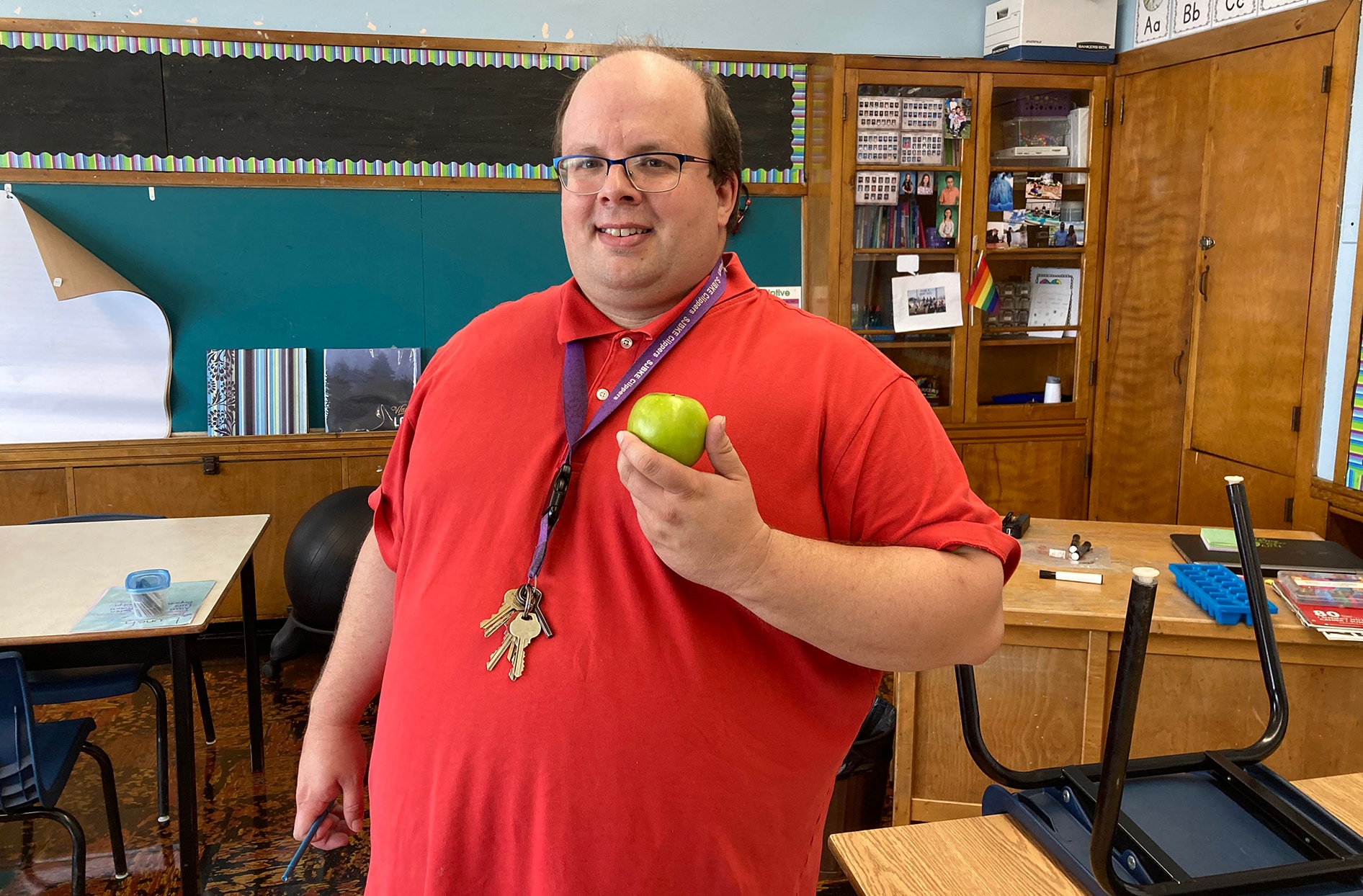 About 15 years ago, Ben Gillcrist was out for a night on the town in Saint John, NB with some friends when they went into a pizza parlour in the wee hours of the morning. Behind the counter was a student from the elementary school Ben taught at. He was shocked.  
"It's a kindergarten to Grade 8 school," he says. "This student really shouldn't have been there, but she was trying to make money for her family." 
The experience made Ben realize he wanted to do more than teach kids—he wanted to help make things better in their lives. "It really affected me to see how dire things were in the neighbourhood," he says. "I realized there was work to be done here."  
Today, Ben is the Community Schools Coordinator at the same school—St. John the Baptist/King Edward School in Saint John's lower south end. Part of his role is distributing breakfast through the school's Power Full KidsTM Eat Well nutrition program, provided by President's Choice Children's Charity. 
Every day, students have a healthy meal to start their day, including fresh fruit, bagels, and English muffins. After eight years in his current role, Ben has seen the impacts of the program on the children. 
"We don't always know if they've eaten the night before," he says. "This program allows us to build confidence and trust. Kids are confident that they'll be fed when they come to school. They can depend on that when they can't depend on very much in their lives." 
Ben recalls one boy who spent a rough night at home, with visits from the police and social workers due to a domestic incident involving his family. He felt like his world was falling apart, so Ben sat with him and had some breakfast. Ben stayed with him as he ate, quietly, just the two of them.  
"Even though we didn't talk about his experience, I felt like it was important to stay with him in that moment and make space for him to just be at school." Ben says, "That meal helped him get through a tough day." 
This is a common occurrence in a neighbourhood where, according to a 2021 report, six in 10 children are living in poverty. The Power Full Kids program removes one worry from students' minds—where their next meal is coming from.   
"Our goal is to help these kids—many of whom are dealing with all kinds of trauma—to grow up and be okay," Ben says. "The support from President's Choice Children's Charity is a huge help in that it makes kids feel like they're safe and cared for at school. It's an intervention. And it helps us begin to address the trauma that they've experienced."  
Stories like Ben's are why President's Choice Children's Charity is on a mission to feed one million children, every year.Join the movement! Please donate at cash or by purchasing specially marked products during the Million Hungry Minds campaign, running from September 8 to October 2. 100% of your donation helps kids in your province.  
For more information on Power Full Kids programs or to give, visit www.pcchildrenscharity.ca(Open in a new tab).