Bev diverts food waste to help local farms
March 14, 2023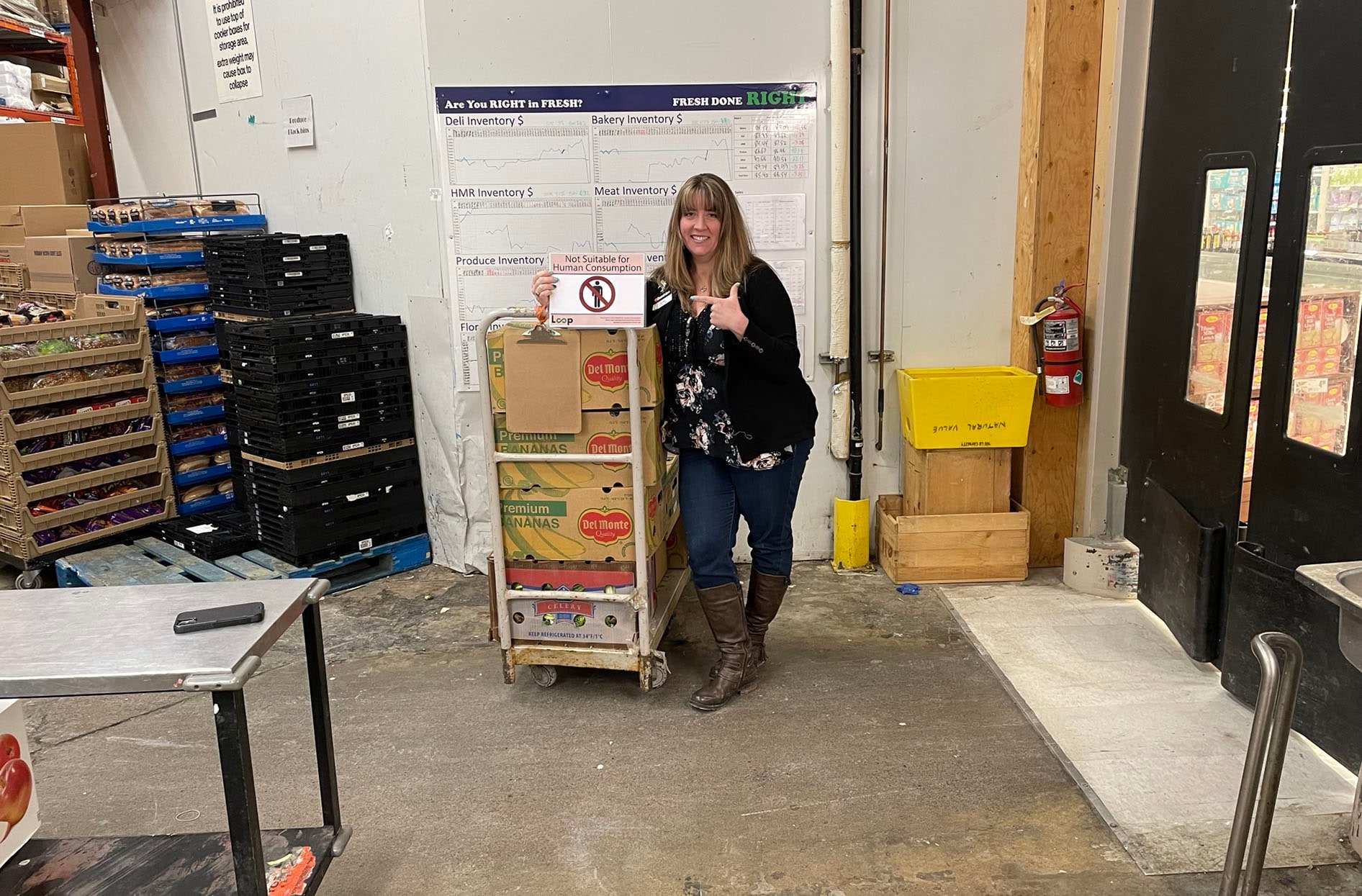 "It really is the coolest thing."  
That's what Store Manager Bev Cave thinks of Loop Resource ("Loop"), a food-waste diversion program in place at her Dominion location in Mount Pearl, Nfld.  
Through the partnership between Loblaw and Loop, store colleagues set aside any food products not fit for human consumption, but still great for animals—like expired dairy and bakery items, fruit and vegetable trimmings, and meat and seafood and many other grocery items. Every day, local farmers pick up the goods from the store's receiving area and then feed them to their livestock. 
"Before Loop, this food would have gone into the landfill," Bev says. "It's such a positive thing to be doing for the environment."  
The program was first rolled out in Edmonton in 2019. Today, it's offered in 102 of our stores, from Whitehorse to Victoria to Gander. 
"These stores are typically in areas that are underserviced by more traditional collection methods, which usually require municipal or private investment in infrastructure, like composting facilities or anaerobic digesters," says Morgan Lamprey, Manager of Environmental Affairs. "We've brought in Loop where these traditional systems are not available."  
Last year, participating stores sent over 17 million kilograms of food to more than 1,200 farms.  
Loop has been at Bev's store for almost a year—the first food-diversion program the location has had. When farmers arrive to pick up food, she goes to greet them and help them load their vehicles.  
"One farmer told me that her horses know when it's Loop day—they get excited about the special treats that arrive," Bev says with a laugh. "The farmers are so positive and thankful."  
There's been a similarly enthusiastic response from her colleagues. At team huddles, they talk about how much waste they're diverting from the landfill, while helping local farms.  
"Colleagues want to know the company they work for is doing good for the environment," Bev says. "I'm so glad we've adopted this particular program."  
As Loblaw has expanded Loop in its stores, it's been responsive to the specific needs of communities. For instance, in the summer of 2021, the Winnipeg area experienced a drought and farmers struggled to feed their livestock. "We expedited nine stores to be onboarded ahead of schedule to help service those farm communities," Morgan says.   
"Each store with Loop serves about 9 to 12 farms so, across Canada, it's not an insignificant reach we have."