Building a legacy with Shannon and Richard
November 3, 2022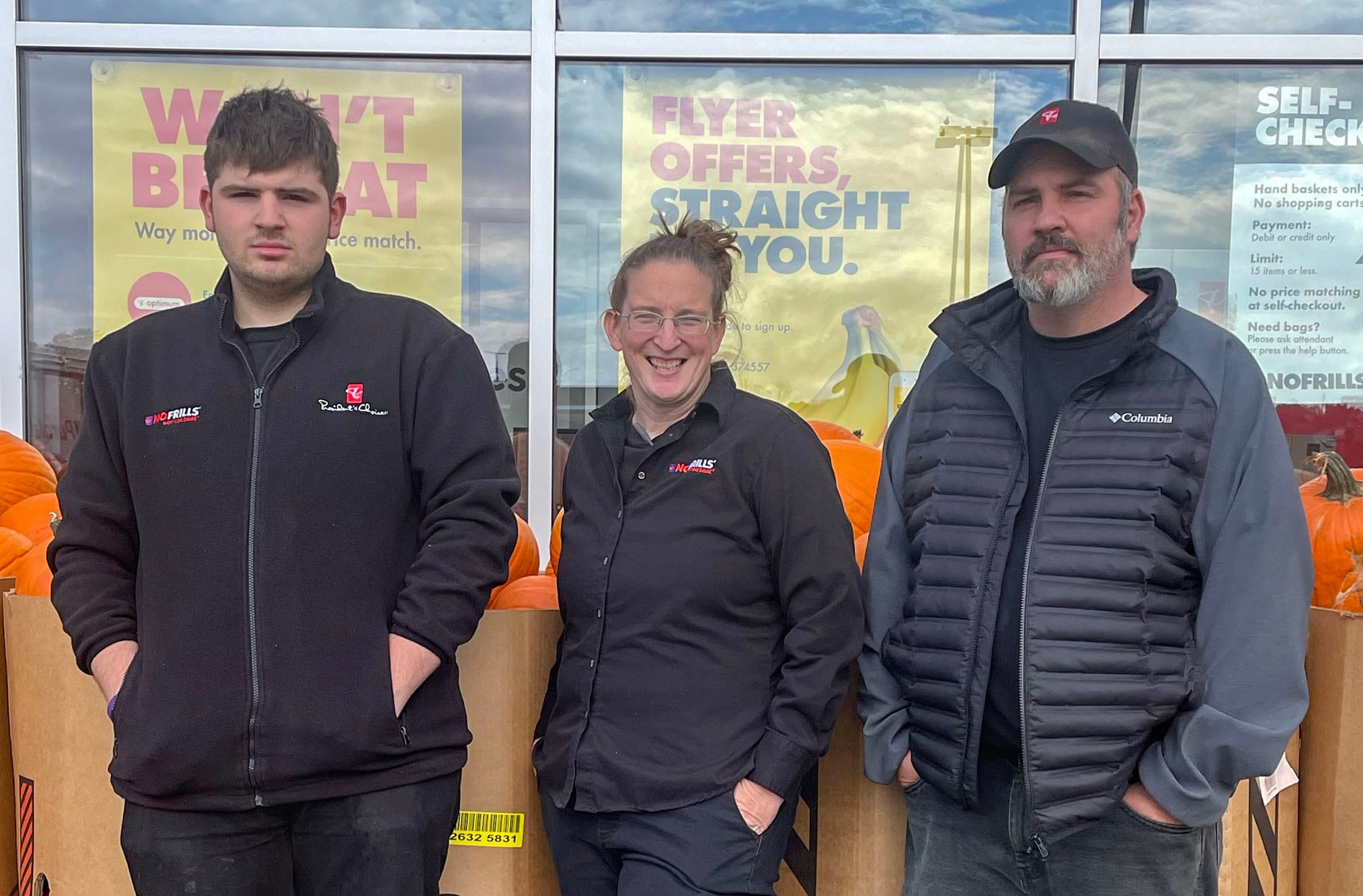 For Shannon and Richard Montanaro, working towards owning their own No Frills® franchise in their home province of Ontario is a no brainer. In fact, it would be much like joining the family business. 
That's because Shannon's stepdad was a No Frills franchisee when she was growing up and her mom was the bookkeeper for the business, so she was always familiar with several aspects of the business. Then, when she was in college, she'd work for her stepdad during the summers, which became a full-time job when she graduated. Eventually, her husband Richard started working there too, and they both gained experience in every aspect of the business.  
Over the years, Shannon and Richard had talked about pursuing their own franchise, but the timing was never right. The couple had three kids, Nathan, Dominic and Miley, and their time was tight, especially since Nathan has autism and needed intensive behavioural and speech therapy, and Dominic was born with Down's Syndrome. When they were younger, the family was able to access two President's Choice Children's Charity grants that gave them the opportunity to focus on essential therapies which made a huge impact on the boys' independence, so when Shannon's parents retired in 2016, she and Richard started thinking about their own franchise again. 
"We've always wanted to be business owners," she says. "This is what we are passionate about, and it just comes so naturally to us." 
But it's not just Shannon and Richard. During the pandemic, Nathan graduated from high school and was missing the structure of being in a classroom every day, so Richard suggested he apply for a job working with him. Nathan started as a 'front door ambassador' who was responsible for collecting and sanitizing carts, as well as managing capacity limits. He quickly showed potential for building a meaningful career with Loblaw, like his parents and grandparents before him. It's something that means a lot to Shannon and Richard.   
"At three years old, my son was nonverbal, struggled with wearing clothing with seams, eating certain foods because of textures and avoided areas with high volume because of his sensory sensitivities. And now, I hear stories about how well he's doing at work, he's getting customer callouts about how great he is with customer experience, and he's got colleagues at work that are reaching out to him socially and he's making those connections. And it's an amazing feeling as a parent to know that those worries, we had when he was three and four when he was first diagnosed, really aren't so much of a worry anymore." 
In fact, seeing Nathan succeed at No Frills has inspired his parents to keep pushing for their dream of business ownership. 
"Next step is using the company's support, and the knowledge I have gained, so I can teach my son what it will take to be successful in the future," Richard says.