Championing diversity with Dani
April 6, 2022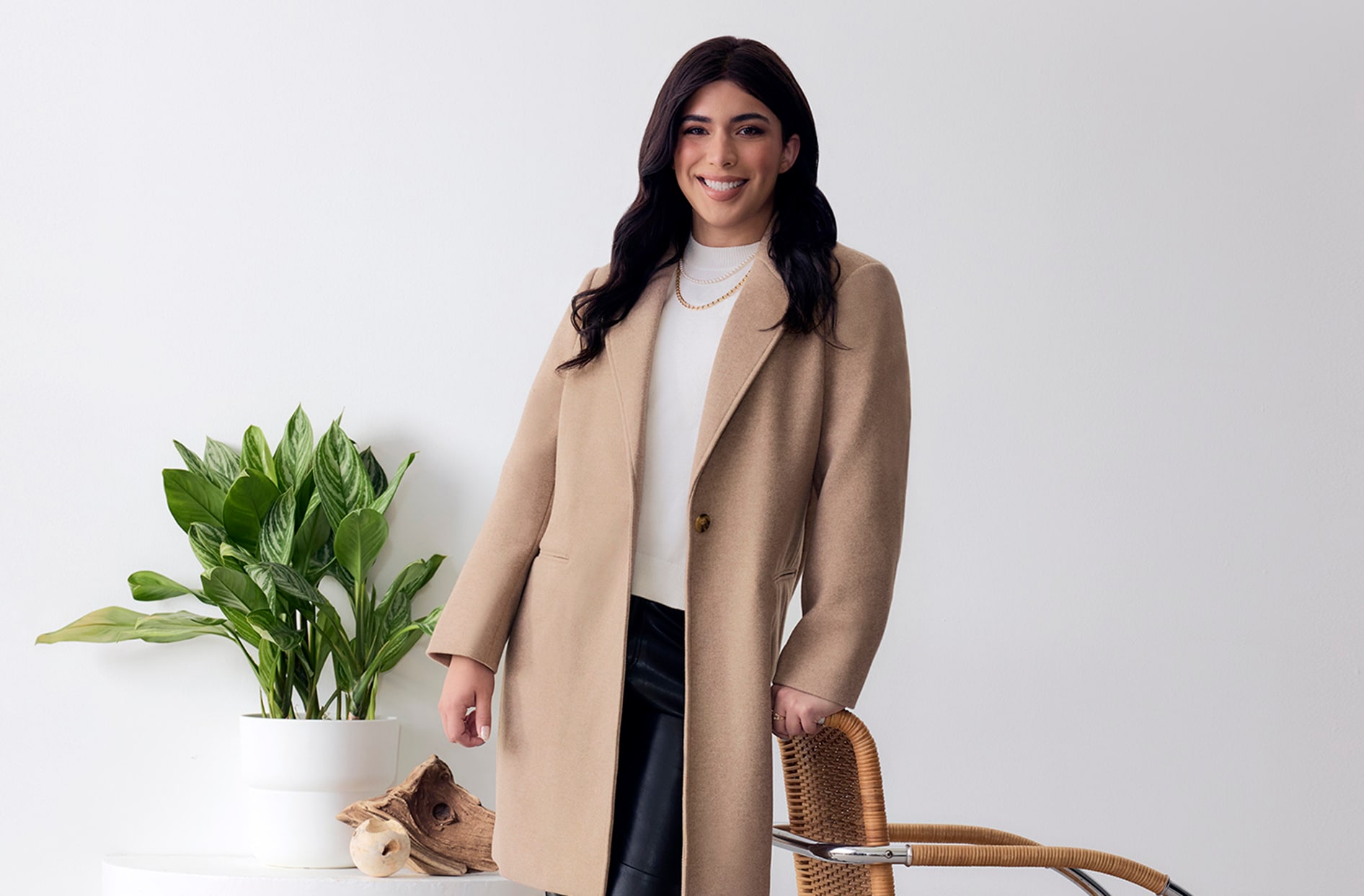 Many people from the communities I come from are often excluded from the fashion industry in Canada—people with invisible disabilities, transgender people, immigrants. Growing up, I didn't see people like me in ads or campaigns, so I thought that perhaps there was something wrong with me and that's why people like me weren't chosen for these roles.
That's why being a part of Joe Fresh's The Journey campaign(Open in a new tab) meant so much to me. The campaign is a series of video featurettes that aim to tell the stories and raise the voices of a diverse set of people across Canada. I think Joe Fresh recognizes that many voices in fashion and other industries have not been heard for a long time, so this is an effort to bring visibility to some of those stories. And this is something that's really important to me.
I was born in Venezuela and lived there until I moved to Canada when I was 11. Growing up in Venezuela was really difficult—and it continues to be difficult for many 2SLGBTQIA+ people and people with disabilities. For as long as I can remember, I was told that being LGBTQ was the worst thing I could be. Even in the media, whenever I saw 2SLGBTQIA+ people, they were being made fun of and ridiculed, so I thought the same thing would happen to me. Because of my learning disability, I was also punished. Learning disabilities are not understood there, so people thought I wasn't trying hard enough or paying enough attention at school.
It wasn't until I started university that I finally realized there wasn't anything wrong with me. I was just different. There were other people out there who were also trans, and other people out there whose brain functioned differently than the majority. It was during this process of finding community and representation that I started doing Diversity, Equity and Inclusion (DEI) work. I wanted to make sure that nobody felt as excluded as I did just because of who they were.
That's the other reason I wanted to be part of the campaign. By participating, I knew that I would have the opportunity to share my message with millions of Canadians.
DEI is everyone's job, not just people who have 'DEI' in their title. Each one of us has the power to help our peers feel like they belong. Each one of us has the power to ensure that our jobs are done in a way that don't cause harm to others. In a world where there is so much chaos, each one of us has the power to keep people around us alive—just by being inclusive. 
- Dani Gomez Ortega, Senior Manager, DEI