Charmaine is diving into summer
May 16, 2022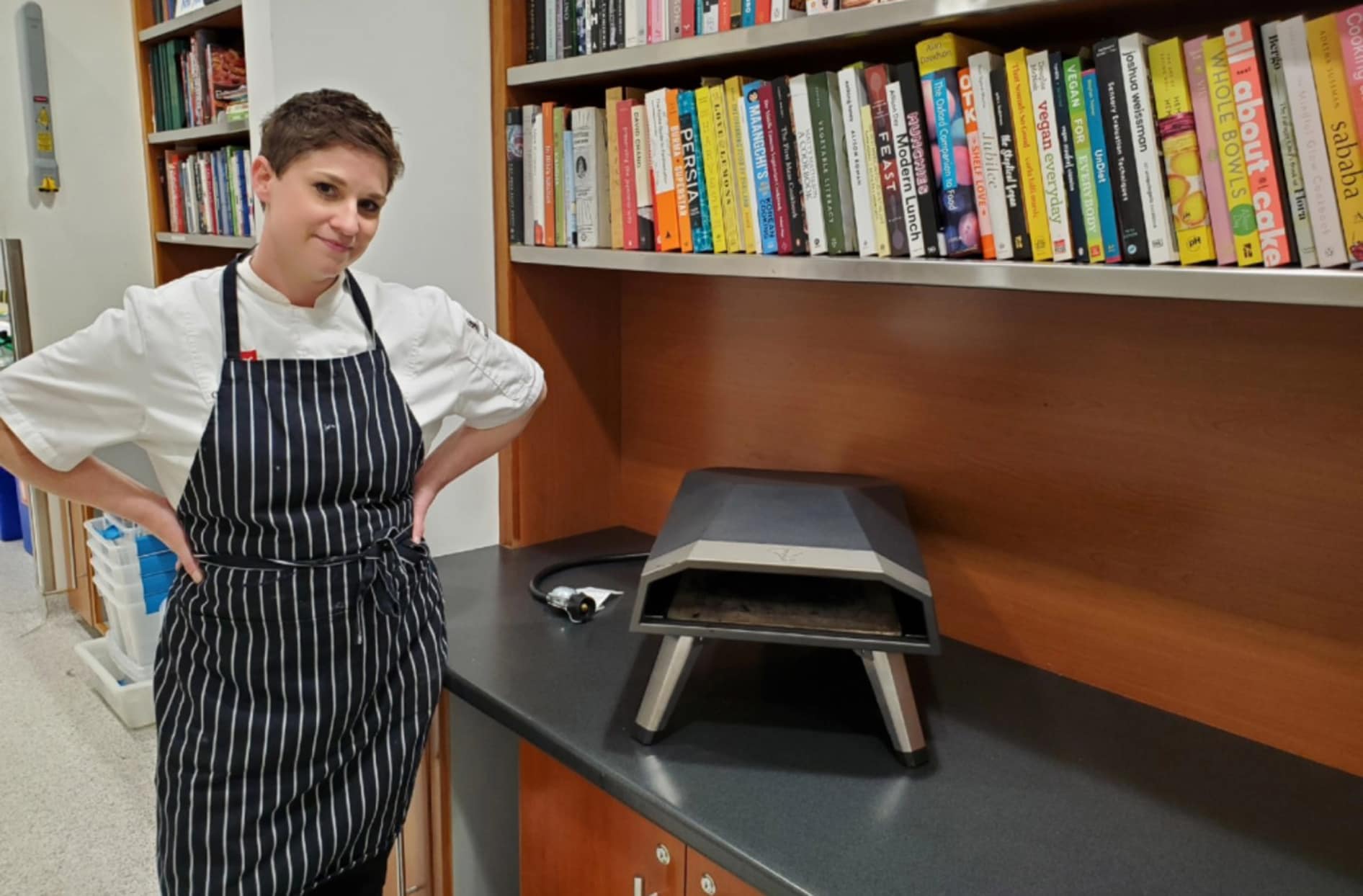 Charmaine Baan has tested every single product in the PC® Insiders ReportTM Summer Edition, and she thinks you're going to love them all. 
As the PC®Test Kitchen Chef, she tastes and tweaks food and kitchen products, dreams up PC recipes, and creates preparation instructions for packaging. 
"I love my job," Charmaine says. "It means I'm always thinking about food—if I'm going to have a backyard barbeque or a pizza night, what would I like to eat? What do I think my guests would like to eat? I'm always putting myself in that mindset."  
Charmaine has been in her role since January, but she spent 15 years in the test kitchen before that as a freelance chef. "We're usually working a few seasons in advance, so we'll be roasting turkeys in the summer and testing iced drinks and food for the grill in the winter," she says with a laugh.  
This past winter was no different—with a new PC propane-powered pizza oven in thePC® Insiders ReportTM Summer Edition, Charmaine and her team spent some snowy, freezing hours outside PC Circle, cooking dozens of pizzas.  
"We have these portable whiteboards in the kitchen, so we rolled them outside and put them around the oven as a wind blocker," she says. "It was pretty funny." 
Charmaine has a feeling the oven is going to be a huge hit for summer. It's portable, lightweight, and makes cooking restaurant-style pizzas a breeze. She recommends letting it preheat for 15 minutes to ensure the stone is nice and hot. (And what was her favourite after all of her team's wintry testing? Sweet Sicilian Heat Pizza, with Calabrian sausage, honey goat cheese, and PC Black Label pizza flour and sauce.) 
Some of her other favourites in the collection are the PC Black Label Gold BBQ Sauce, the PC Pomegranate Lemonade—"amazing for making frosé!"—and the Decadent® Double Chocolate Cream Pie.  
With her passion for food, Charmaine says she finds inspiration all around her. "When I go for a walk at this time of year with my son, I'm searching for ramps or wild strawberries. He'll be like, 'Mom, are you just looking for food everywhere we go?' Pretty much!"  
It's time to get excited for summer and this new slate of products that will make hosting and dining a hit, Charmaine says. "I can't wait to have this collection hit stores, and I can't wait to get outside and eat with the people I love. Sit back, relax, and enjoy the food!"