David makes a small change in a big way
August 19, 2021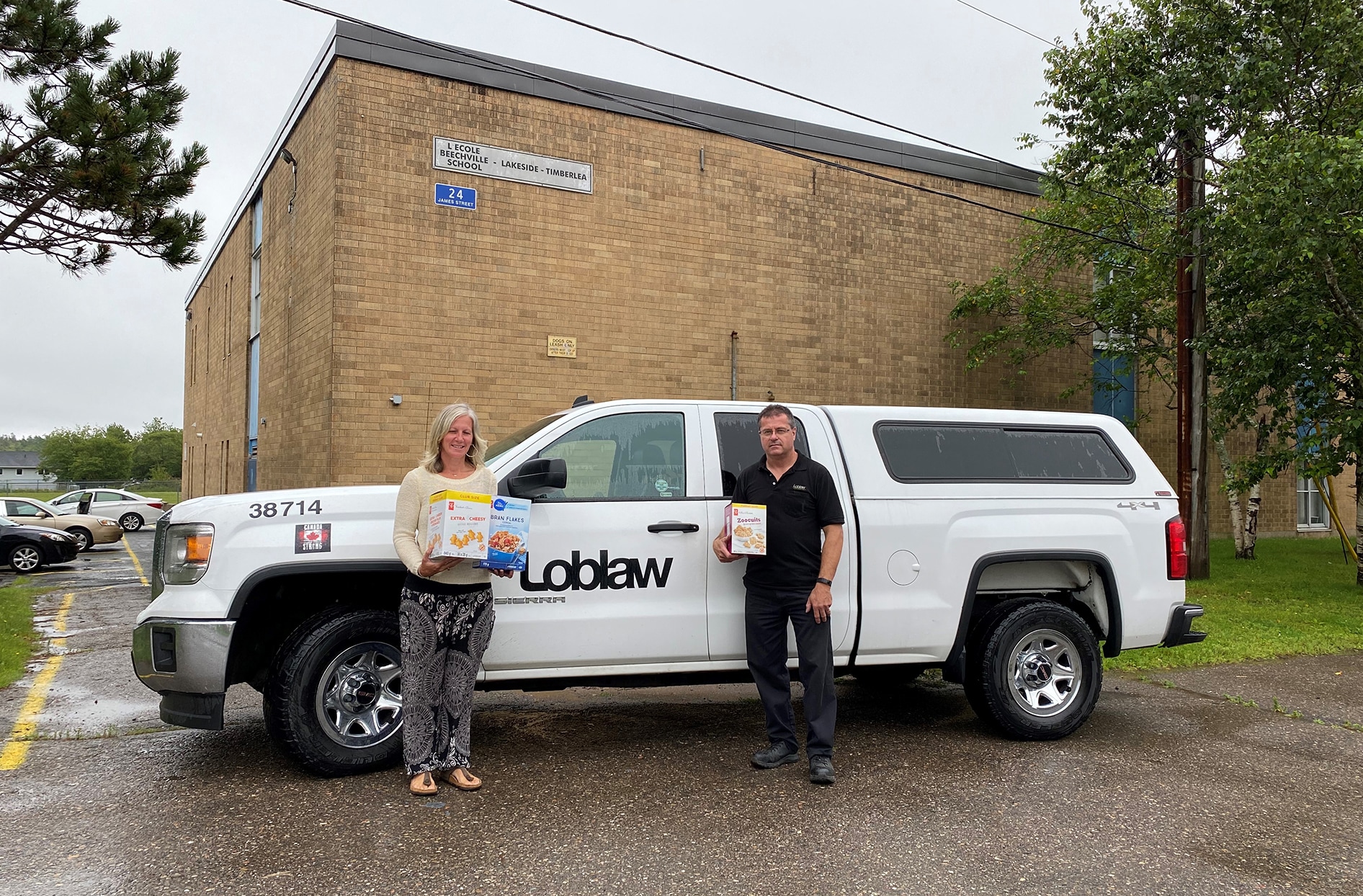 Small things can lead to big changes – just ask David Keefe, Transport Maintenance Supervisor at our Lakeside Distribution Centre (DC) in Halifax, Nova Scotia.
David and his wife, a teacher at Beechville Lakeside Timberlea Senior Elementary School (BLT for short), were having dinner when she mentioned Tracey Quinn, the school's vice principal, was going shopping. "Shopping for what?" David asked.
That small question sparked an initiative that has had a big impact.
The neighbourhood is undergoing a lot of change. The area is growing, as is the student population, and it's hard for the school's breakfast program to keep up – a problem that COVID-19 made worse. To meet demand, the school's vice principal would often shop for the program's food themselves, using money from school funds.
"I was surprised because I thought we were already providing goods to the school," says David, who mentioned the DC makes donations to BLT's annual spring social event.
The DC sprang into action and worked with the school administration to take orders and determine if they had the product available to deliver to the school. The teachers then divide the product by classroom, each of which has a communal bin that's available to students whenever they need it.
"We are so grateful to have Loblaw's support," says Tracey. "It means a lot to the teachers, parents, and especially our students."
Being a "dry DC," they don't carry produce, but are able to provide a wide variety of peanut-free goods such as granola bars, crackers and cereals. During the pandemic, with extra safety precautions in place, these items allowed for an even greater benefit to the school as they all were wrapped individually to distribute amongst the students.
"We already have a strong local presence. We have a Real Atlantic Superstore® at both ends of the community, and many locals shop there, and their kids go to BLT," says David. "Rapid community growth meant more people needing help, and it's hard for anyone – especially children – to focus on an empty stomach."
Their efforts are an example of Loblaw's commitment to supporting the communities we serve. Stores and DCs both have discretionary funds to support local community initiatives, either one-time or on an ongoing basis. These activities complement the work of the President's Choice Children's Charity, which thanks to fundraising and donations, is Canada's largest provider of school meal programs, after the government.
"If you look after your community, you're investing in yourself. What goes around comes around."