Designing a summery, sustainable collection
May 23, 2023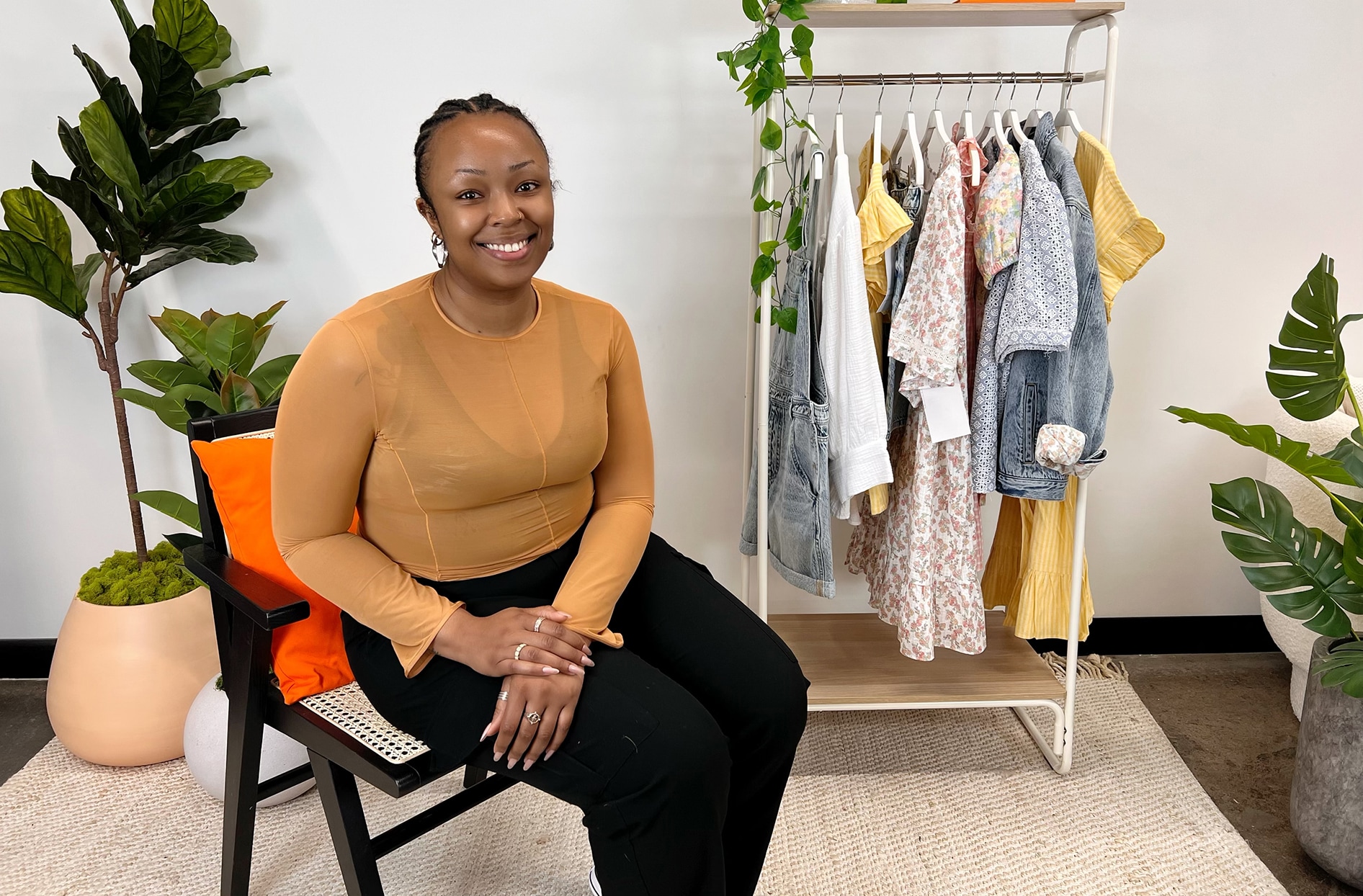 Every Joe Fresh x Jillian Harris collection starts the same way: with inspiration from Harris herself.   
"The starting inspiration will initially come from Jillian's side because she has a special but relatable point of view," explains Jade DeGraff, Designer, Special Projects at Joe Fresh. "The design team is then able to provide additional fabric, colour and concept direction to fine tune the collection. With collaborations, it's always fun to give our customer a different lens to view fashion styles." 
The summer collection, which drops online May 30 and in select stores June 1, is extra special this year.! The collection marks the fifth collaboration for Jillian and Joe Fresh and includes everything from summer dresses to cute matching outfits for your minis. For the first time, Joe Fresh brought in Life at HomeTM to help create the new expansive collection, which includes home décor as well.  
"The overall vibe of the collection is very contemporary and feminine," Jade says, noting that this design direction applied to both the clothing and the Life at HomeTM offerings, which include plates, a picnic basket, glassware and more. 
"The home décor products are fun and sweet and share a colour story with the clothing assortment, but it was important to make this collection feel well-rounded. And all the pieces are perfect for a picnic or any outdoor gathering."  
Sustainability was another key design principle. The collection was made sourcing sustainable materials like LENZINGTM ECOVEROTM viscose, Better Cotton, and post-consumer recycled plastics. The clothing for women and matching minis is made with natural fibres, including responsibly sourced cotton and linen-blends contributing to the brand's goal to convert 100% of its cotton-rich products to more sustainable cotton by 2025. The homeware collection includes break-resistant tableware for a longer lifespan, which is a great alternative to single-use plastic often used for outdoor entertaining. 
Joe Fresh is proud to offer products in the collection that have less impact on the planet and something that Jade also feels strongly about when it comes to designing collections.  
"There's an increasing understanding globally that everything we consume contributes to the health of our planet," she says. "Every chance we can get to lessen our impact is important and I'm proud that Joe Fresh is taking the initiative to promote these practices.