Dipak is passionate about Get to Give Day and you should be too
August 31, 2023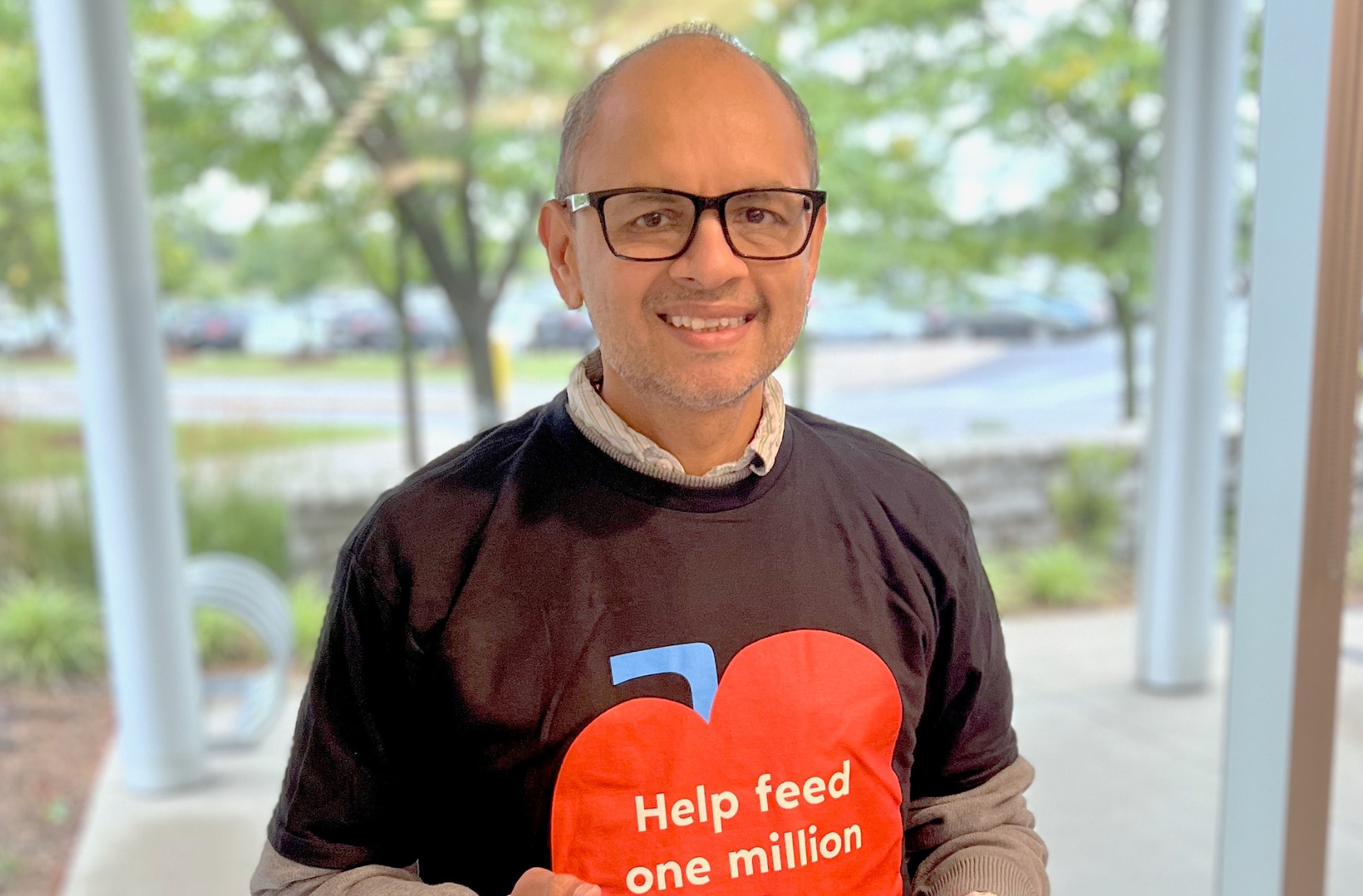 Category Director for Natural Food in Market Merchandising, Dipak Pandya, has been volunteering with President's Choice Children's Charity for over a decade.   
"To be honest, when I first started volunteering, I didn't know much about the cause and impact President's Choice Children's Charity has," explains Dipak. "Little did I know that this would eventually become a passion of mine that has redefined how I see the world and how I draw inspiration."   
Growing up, Dipak was fortunate to have access to quality of education and food. But as he learned more about the staggering number of children across the country and in his local community who lack nutritious food to start off their day, he felt compelled to make a difference.   
"President's Choice Children's Charity's mission is to support the future generation of Canadians and that really touched my heart," said Dipak. "I personally recall my interaction with school children during one of the Charity's Bowl-a-rama events and I'll never going to forget the huge smiles on the children's faces, their energetic laughs, and their wacky stories that made me remember what it felt like to be a kid again. It was life-changing to see the immediate impact we were able to have on the community and how a little generosity and kindness can go a long way."  
Through the simple act of contributing to President's Choice Children's Charity – whether it's through monetary donations, personal time, or getting to know the community – Dipak was able to gain a new life's purpose, volunteerism.  
"It is truly an honour to help contribute to something greater than me and I am filled with gratitude to be a part of something so meaningful," explained Dipak. "As I reflect on my volunteer journey with this remarkable charity and our organization, I'm reminded that even a small contribution can pave the way for monumental change – President's Choice Children's Charity isn't just a charity, it is a lifeline for kids across Canada." 
That's why Dipak is urging colleagues to get out and shop on Thursday, September 7 for Get to Give Day in support of President's Choice Children's Charity and its mission to feed 1 million kids annually by 2025.   
For every purchase made* in-store or through PC Express on September 7, Loblaw will donate $1 to President's Choice Children's Charity, with a goal of raising $2 million. 
"President's Choice Children's Charity has reminded me that a single act of kindness can help build toward a better world for future generations to come," remarked Dipak. "Let's band together as colleagues and shop on September 7 in support of Get to Give Day. 100 per cent of the $2 million donation goal will help feed hungry minds!" 
*Some exclusions apply. See in-store for details.