Driverless vehicles hit the road
October 5, 2022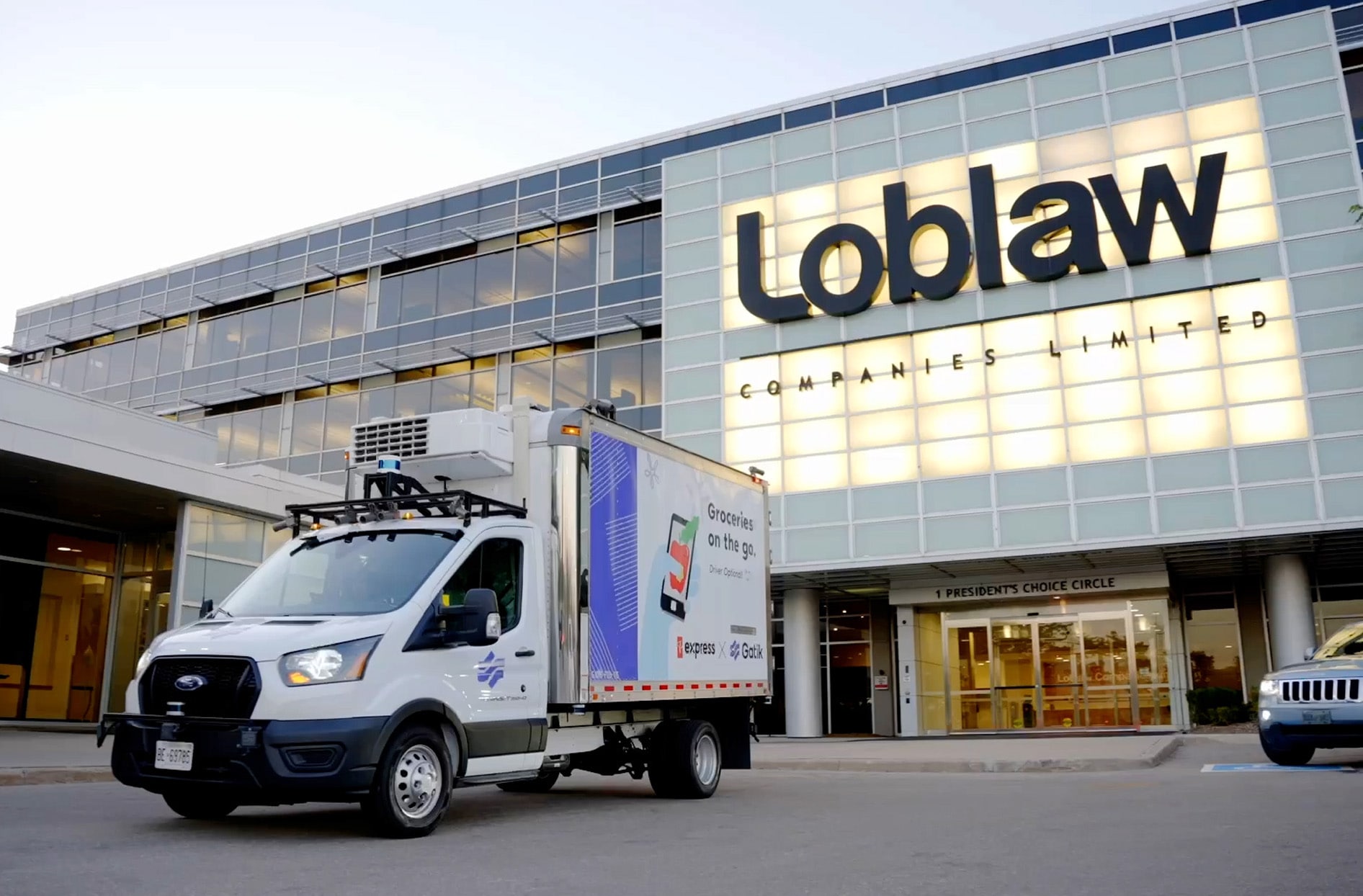 In our company's century-long history, we have led the way with many ground-breaking innovations aimed at serving Canadians. Recently, we added to our list of firsts, making history by deploying the first fully driverless delivery on a public road, in partnership with Gatik, a technology company specializing in autonomous vehicles (AVs). 
In 2019, we began working with Gatik to move select online grocery orders for our PC Express service using a fleet of multi-temperature autonomous box trucks. In the transport industry, these are considered "middle-mile", short haul deliveries, taking goods from one part of our business to another. Since then, Loblaw and Gatik have transported more than 150,000 autonomous deliveries (with a safety driver on board). Throughout this time, the goal was always to get to a fully driverless operation – a milestone we achieved this past summer. 
In our journey to build and operate a customer-centred supply chain, embracing cutting-edge technology plays a key role in improving our day-to-day function. Autonomous delivery enables Loblaw to operate more routes and make more frequent trips, establishing a supply chain that is safer, more sustainable and more resilient. 
Today, Gatik's fleet continues to transport ambient, refrigerated and frozen goods seven days a week from a Loblaw distribution facility to five nearby stores in the GTA. If you're nearby, you might even spot one in action.  
Achieving this goal is worth celebrating, but we're still just beginning! As the technology develops, there are many ways AV technology could be applied in our business.