Driving towards net-zero
June 29, 2023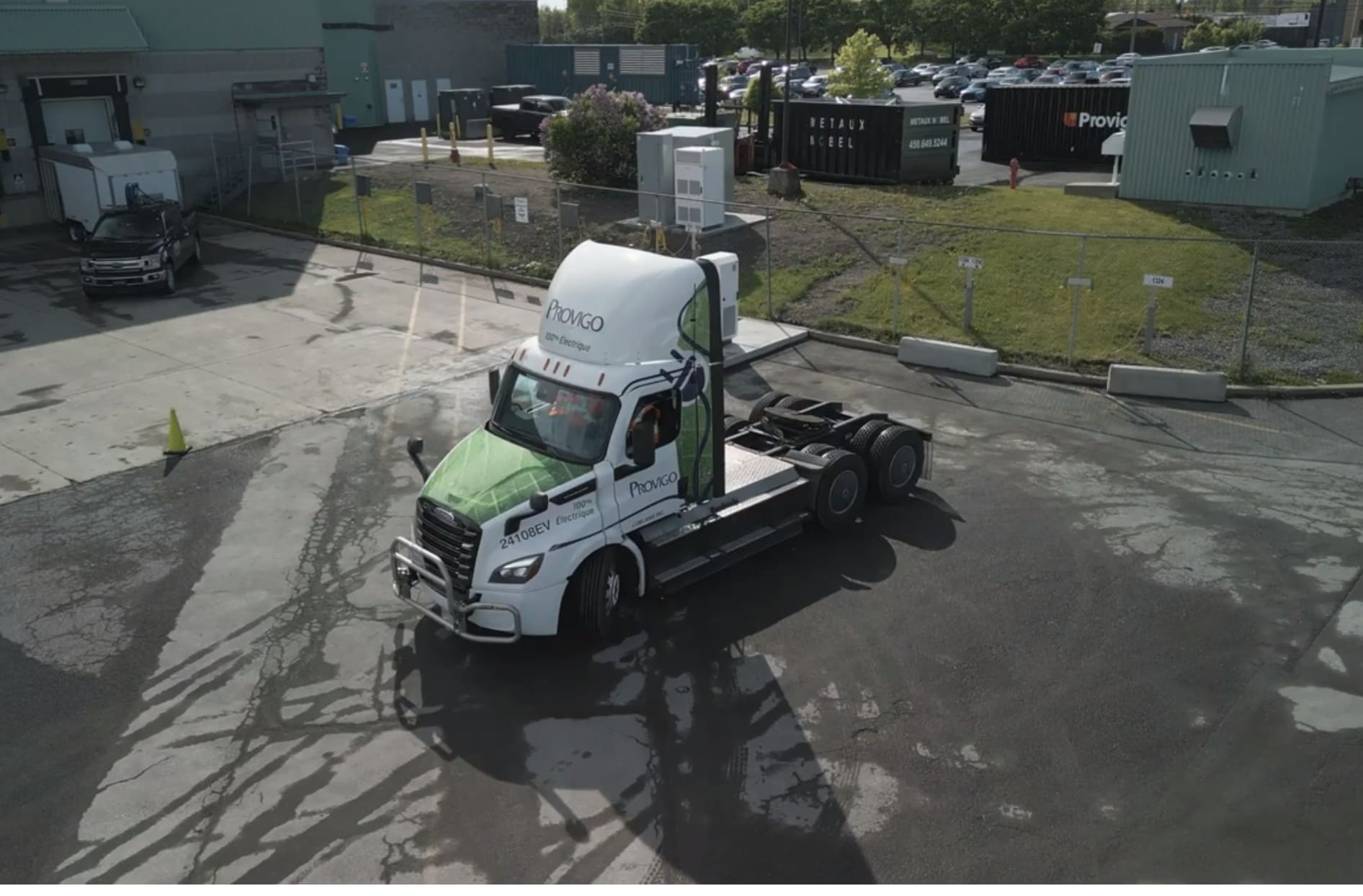 By now you might have heard some exciting news about our transport fleet: Loblaw's commitment to a sustainable and carbon-neutral future is gaining momentum as we work towards integrating the first battery electric and hydrogen fuel cell trucks into our operations. 
Rolling out our first battery electric transport truck this Spring was a major milestone for us. This cutting-edge vehicle combines zero tailpipe emissions with impressive range capabilities, allowing us to deliver goods efficiently while minimizing our impact on the environment. These trucks can travel up to 370 kilometers per charge while hauling up to 82,000 lbs. These electric vehicles are for short-haul deliveries only, currently serving over 200 local Loblaw stores including Provigo, Provigo Le Marché, and Maxi. 
After a day's work, they return to the Boucherville distribution centre's newly outfitted charging station to recharge. This isn't your typical electric vehicle charging port – it must be powerful enough to charge a battery 5.5 times more powerful than one found in an electric sedan.  
Reducing carbon emissions from our transport fleet is a complex task that requires multiple strategies. This is why we're also working to adopt hydrogen fuel cell technology. Recently, we announced the purchase of five state-of-the-art hydrogen fuel cell trucks. With a range of over 700 kilometers, these vehicles will provide Loblaw with greater flexibility to complete long-haul zero-emission deliveries – further trips that, until now, have lacked a workable decarbonized solution. Although our hydrogen-powered trucks have yet to hit the road, we're excited to be among the first in Canada to roll these out when they're available. 
Decarbonizing our transport fleet is just one part of our company's broader commitment to achieving net-zero carbon emissions enterprise-wide by 2040 – but it's one we're really excited about. Recently, we dropped by the Boucherville distribution centre to catch the new battery-electric truck in action – watch to learn more. (Open in a new tab)