Edgar keeps on trucking
June 24, 2021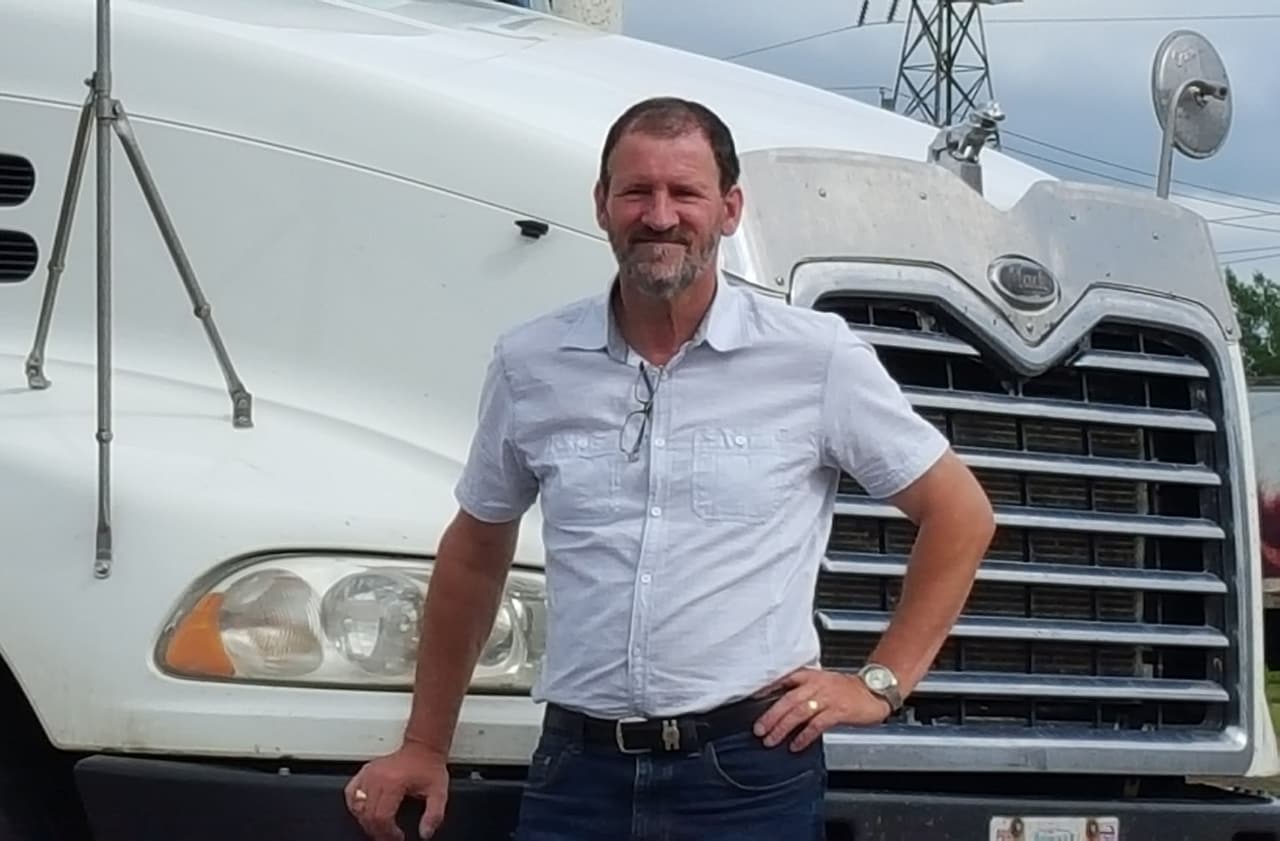 Speak to any Loblaw truck driver in the Atlantic region and they'll say if you want to learn about the trucking industry, there's no better teacher than Edgar LeBlanc.
Edgar was just a teenager when he first set foot in a truck. He was looking for experience and opportunities when his uncle Frankie, a veteran Loblaw truck driver for 47 years, began showing him the ropes. That was the beginning of Edgar's impressive career, most of which has been spent as a long-haul driver in the Maritimes. On July 1, he celebrates his 45th anniversary with the company.
"It was a great opportunity," says Edgar. "I always loved trucks and wanted to learn about them, and I learned fast because I enjoyed it."
The industry was different then compared to now, thanks to assistive equipment and technology.
"For the first 10 years it was all hand-bombing," Edgar says, referring to a term that means all product is loaded and unloaded by hand instead of the specialized equipment and pallet trucks used today.
"It meant jumping up on the truck and down again, carrying stuff into stores and sometimes into the store's basement. I remember carrying a 100-pound bag of flour on a hot summer day. After 20 or 25 stops, that takes a toll on you."
Edgar is passionate about training new hires, something he began doing in the early '90s. His colleagues unanimously recommended him for the task, and he's been proudly training new team members, in addition to his typical driving duties, for the past 28 years.
"It's not easy to start a new job, it can be nerve-wracking, but it's important to make everyone feel comfortable," says Edgar.
However, everyone from first-timers to seasoned drivers would agree that reversing a 70-foot tractor trailer is the most difficult driving skill to learn, and it's the most common one that Edgar teaches. He also advises it's important to adapt as the industry and its technology evolves.
After almost 45 years, he boasts a clean driving record with no accidents.  Edgar credits it to his years of experience and constant vigilance, which are things he works hard to instill in his trainees.
Not only has his career earned praise and appreciation from his colleagues, the industry has also taken notice. He was recently awarded the 2020 Professional Driver Coach of the Year award from the Atlantic Provinces Trucking Association, a prestigious recognition from eastern Canada's premier industry body.
"It is an honour, and I'm very proud," Edgar says. "I will treasure it forever because it means I've done my job and done it well."