Getting the hang of it
April 19, 2021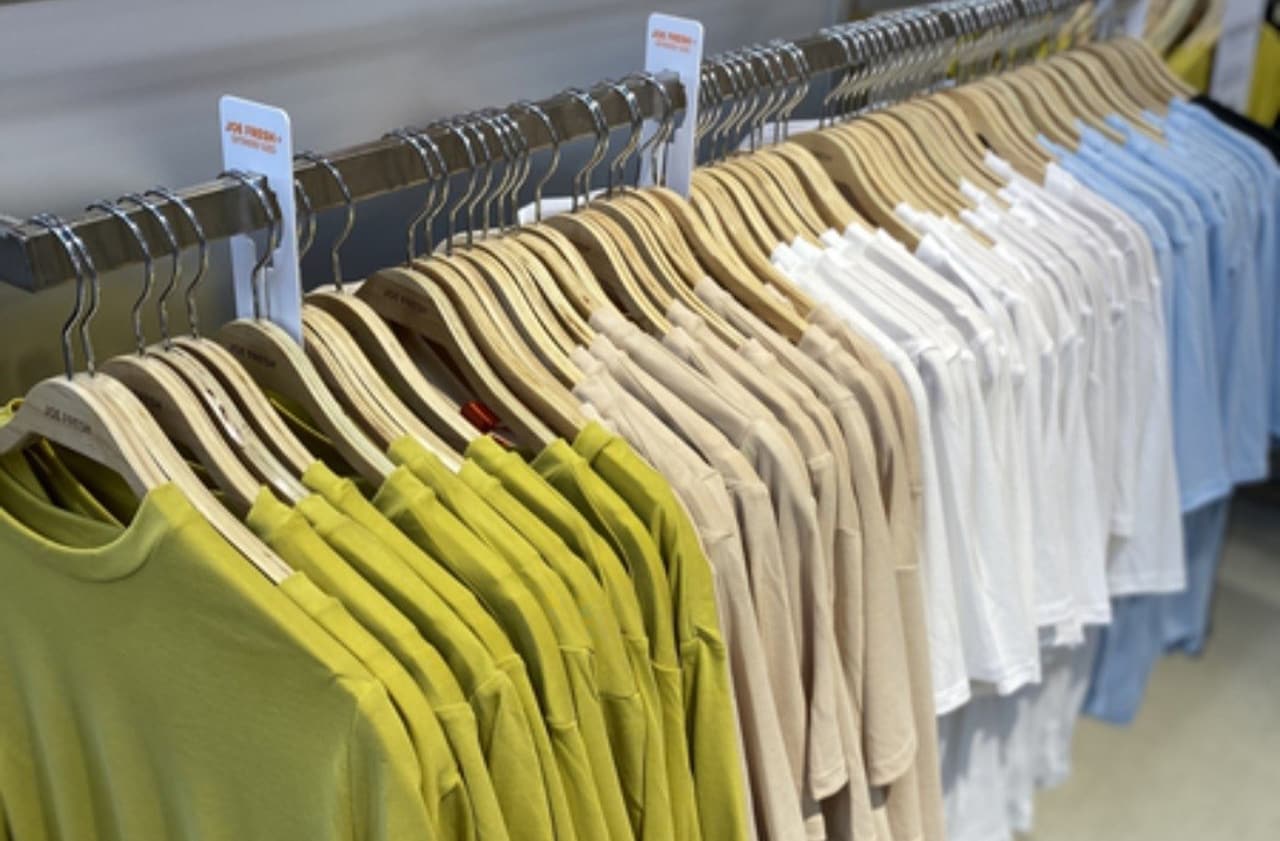 Walk into the Joe Fresh department at the Real Canadian Superstore® location in Langley, B.C., and you might feel like you've stepped into an upscale boutique. Women's dresses, shirts and pants hang neatly on sturdy, wooden hangers.
The store is one of five in Ontario and British Columbia that have been piloting wooden hangers and phasing out plastic ones. In time, the other departments at the Langley store — from menswear to kids' — will feature the new hangers as well.
"Overall, we feel the look is more elegant and classy," says Joe Fresh manager Gina Singh. "I believe it makes the product look a lot more appealing."
The wooden hangers not only look better, they're also helping reduce waste. As part of Loblaw's plastics strategy, Joe Fresh is committed to reducing the use of plastics in stores and in their products. Their goal is to phase out plastic hangers in all stores by 2023, and Gina's store is playing a key role in testing the new version among customers and colleagues.
Signs throughout the department explain why there are plastic and wood hangers and the reasons for what we're trying to do to reduce our impact on the environment, and customers have been responding well, commending staff for the effort.
"They're pleased that we've started this initiative," says Gina. "It's a much more environmentally responsible option."
Colleagues so far have been happy with the change too, she says. It's meant a bit of additional work as we phase out the plastic hangers. But Gina says the task hasn't been overwhelming, she's had no complaints from colleagues, and at the end of the day, it's all for the greater good.
She adds that it's hard to know yet whether the elegant new look is increasing sales, but she has noticed more people browsing. "It's appealing; I do think it invites customers to have a look."
And she thinks the clothing is getting treated better too. Before, when clothing or hangers would fall on the floor, customers would often leave them in a heap. But now, she notices people taking the time to pick up items they drop and hang them nicely back up.
"It just elevates the department more, and gives it a boutique look," Gina says. "I wouldn't be surprised if that affects the selling of the clothes as well."
One minor downside: Customers are so keen on the new hangers, some ask if they can bring them home.
"Unfortunately, we have to tell them no, they can't, because we reuse them," Gina says with a laugh. "They just love the look of them."
We are proud to be recognized as one of Canada's Greenest Employers(Open in a new tab), an award that was announced today in The Globe and Mail.