Greg supports his local food bank
May 25, 2023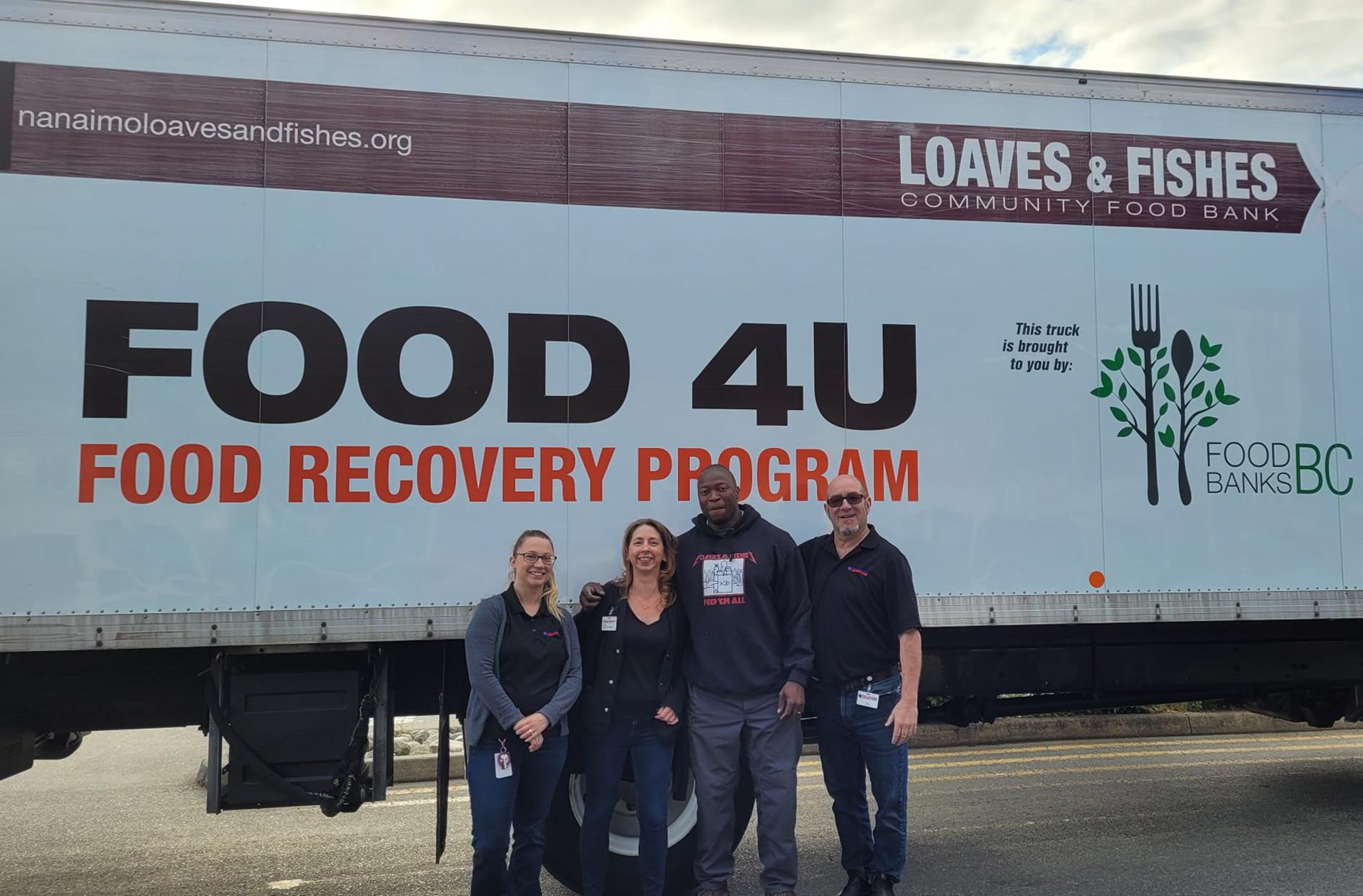 For the 13 years he's been the manager of Real Canadian Superstore in Nanaimo, B.C., Greg Welgan has worked closely with the local food bank.   
"One in seven people in Nanaimo uses the food bank," Greg says. "Our mission is to feed everyone—people walk into our store on a daily basis because they depend on feeding their families, and in the current environment of inflation that is getting harder and harder to do."  
The store's relationship with Loaves and Fishes Community Food Bank Society, Nanaimo's only food bank, predates Greg's time as store manager, but he's worked to strengthen it over the years. 
The store runs annual food drives and fundraisers, where customers can donate money or groceries. It also participates in the Retail Food Recovery program through Food Banks Canada; every day, the charity picks up both perishable and non-perishable food items from the store and what can't be distributed through the food bank, gets donated to local farms to feed livestock.  
In January and February of this year, Greg's store donated 89,000 pounds of food to Loaves and Fishes.  
"Not only is that food getting put to good use, it's also being diverted from the landfill," he says. "We always want to try to recover food rather than throw it out."  
Greg's store has recently been recognized for its efforts. Each quarter, Loblaw is selecting one store that shows its commitment to Feed More Families, a national pledge to provide 1 billion pounds of food to those in need by 2028.  
In recognition of Greg's teams efforts, Real Canadian Superstore Nanaimo will also make a $5,000 donation to Loaves and Fishes to better serve the needs of the local community.  
"It's fantastic to be honoured," Greg says. "I feel very proud." 
He can't say enough good things about Loaves and Fishes' work and the feeling is mutual.  
"Real Canadian Superstore is one of our top supporters in the community," said Peter Sinclair, Executive Director, Loaves and Fishes Community Food Bank Society. "Their ongoing commitment to reducing food waste by partnering with our Food 4U Food Recovery program, has made a significant difference for families in need across Vancouver Island." 
To get more familiar with Loaves and Fishes' operations, Greg organized a team-building day where he and some colleagues went to the food bank and helped sort groceries the store donated. 
"It's easy for us to work with Loaves and Fishes," Greg says. "It's been such a long relationship that we don't even think about it—we just do it. It's natural." 
"There's nothing more impactful than volunteering there," he says. "Get behind the food bank and support it."