How Amanda tackles food waste
October 18, 2022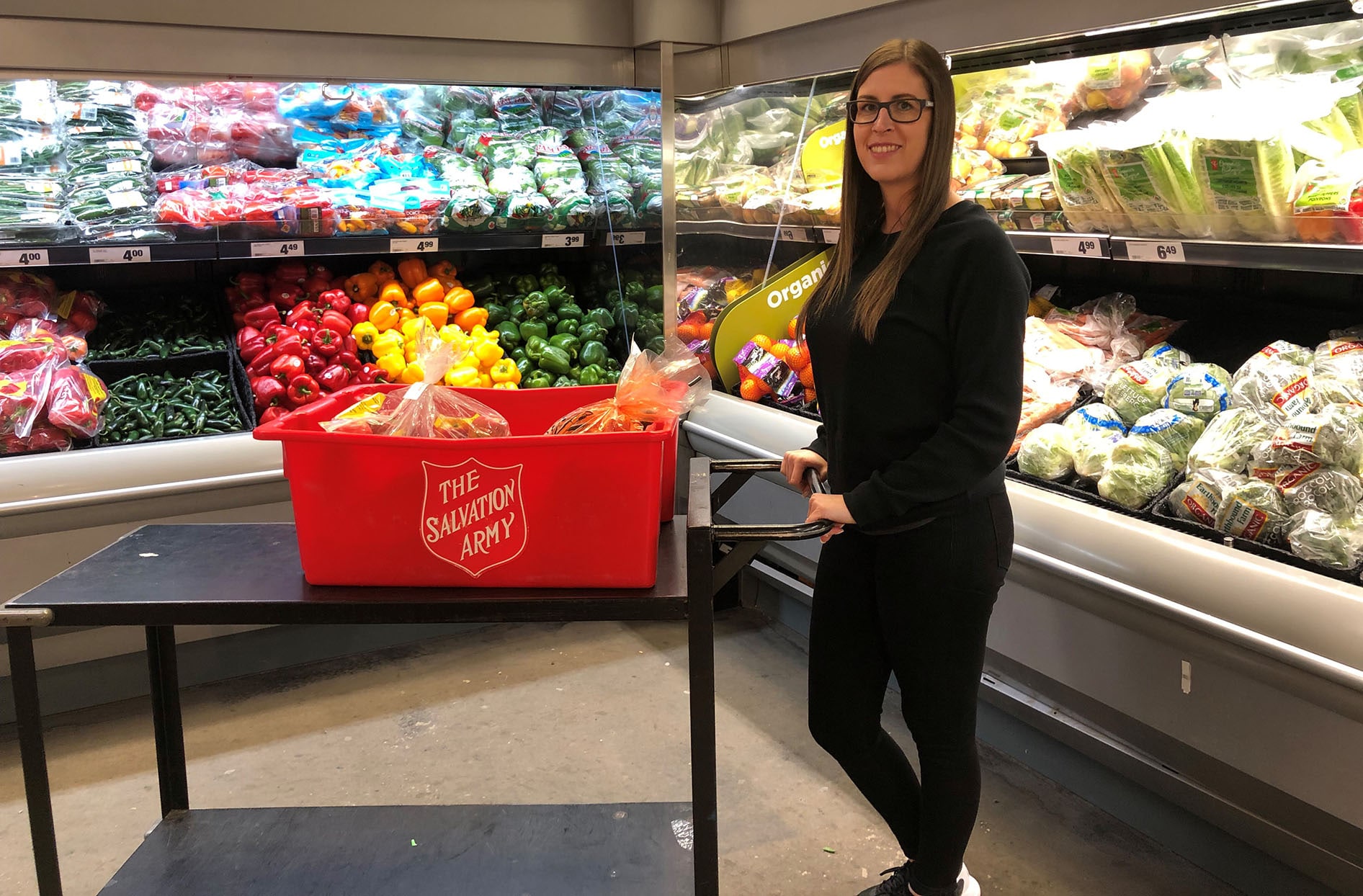 As the owner of Amanda's No Frills® store in Fort St. John, British Columbia, Amanda Cox knows a thing or two about running a successful business. And to Amanda, tossing perfectly good perishable items like produce, meat and dairy that had reached their 'sell-by' date simply didn't sit well. She had been interested in donating surplus food for most of her grocery career but questions around liability, logistics, and even an charitable organization's ability to safely receive product always held her back.  
Then in 2018, after the Executive Director of her local Salvation Army approached her about donating food, she knew she needed to find a way.  
In the six years since, every day, from Monday to Friday, a refrigerated van from the Salvation Army stops by the store to pick up the food that would otherwise be deemed waste. The organization then works with the Northern Environmental Action Team (NEAT) to sort the donated food and turn it into meals that are distributed same-day to Fort St. John's most vulnerable populations. NEAT also cans and freezes any extras, and donates anything that doesn't meet the criteria for human consumption to local farmers who use it in their compost or to feed their animals. 
For Amanda, helping to tackle food insecurity in her community while also reducing the negative impact that her business has on the environment is a win-win. "I was able to cut down our garbage removal from weekly to bi-weekly. This has translated into a significant savings for the store," she says.  
Up until last year however, Amanda didn't know exactly how much she was donating. That's when she teamed up with Second Harvest, a food rescue charity, that has an app which facilitates donations from food businesses.  Since January 2021, every time the Salvation Army picks up food from Amanda's store, they log how many pounds have been donated in the app, which turns those numbers into meaningful information. For instance, in the last 12 months, the store has made 255 donations or the equivalent of 69,177 meals and averted 279,530 lbs of greenhouse gasses by keeping food out of the garbage heap. 
"When you send over 5-6 bins every day, it's hard to quantify but with the app, I was able to get a better idea," Amanda says. "I was really surprised at how much we were donating.   
Amanda encourages her fellow store operators to also donate their surplus food — an initiative that aligns with Loblaw's goal to reduce or divert the waste produced by the company and its stores by 50% by 2025 compared to 2016. 
"Before we became involved, the Salvation Army was mainly getting non-perishable donations. Now their clients have more choice. It's a great feeling to know that people are being treated with more dignity and that we can help provide them with healthier options for their lives."