How Cynthia's store diverts food from the landfill
May 11, 2022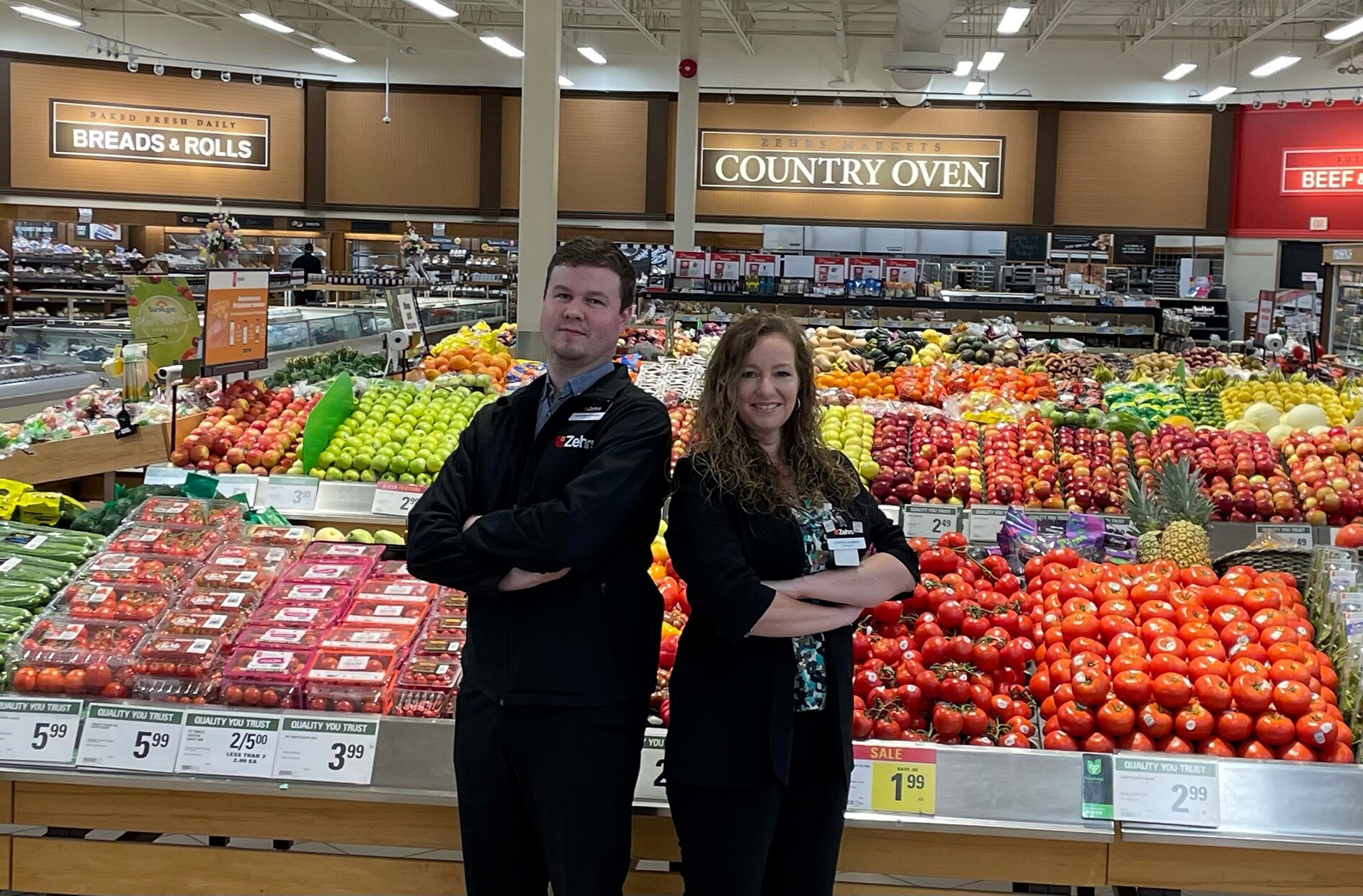 "It's empowering."
That's how Store Manager Cynthia Dawson and Assistant Store Manager Luke Edgar-Robertson describe the food-rescue efforts underway at their Zehrs® store in Owen Sound, Ont.
The location has been working with Second Harvest and its online platform Second Harvest food rescue app since 2019. As Canada's largest food rescue organization, Second Harvest connects retailers and Distribution Centres to charities and organizations in need, with the goals of reducing hunger and eliminating food waste.
Fresh, frozen and dry products get funneled through the Second Harvest food rescue app and picked up by United Way or a local charity called OSHaRE. Food that's no longer saleable like, stale bakery items, or fruit and vegetable trimmings from the salad bar—goes to an organization called Loop Resource, which transports these goods to local farms to feed livestock (each farm does their own pick-up).
With Zehrs' support, OSHaRE has been able to serve more than 100,000 meals during the pandemic.
"It's been a huge success story as far as the elimination of unnecessary items going to our landfills," Cynthia says. "We've seen our volume of food waste drop drastically."
Her store has one of the highest food-rescue volumes of all Loblaw grocery stores that use the Second Harvest app, something she attributes to solid teamwork and awareness.
When new colleagues join the store, they're taught about the importance of avoiding food waste, how to rescue food nearing expiry and redirecting in ways that benefit the community. 
"We really are repurposing everything we can," Luke says. "And this doesn't create any new work for us—we'd have to scan the food out of our system either way. Instead of taking that step to the left towards the disposal bin, we're taking a step to the right to place it in the designated donation area in the back room."
Loblaw has partnered with Second Harvest for the last 30 years, with more and more stores across the country using the food rescue app.
"There are approximately 61,000 not-for-profit organizations that supply food to Canadians", says Lori Nikkel, Second Harvest's CEO. "We need to ensure that food is available in many ways, and we are working with partners to ensure that nutritious, healthy good food is available to any charitable organization that needs it."