How the pandemic deepened Canada's relationship with pharmacists
November 15, 2022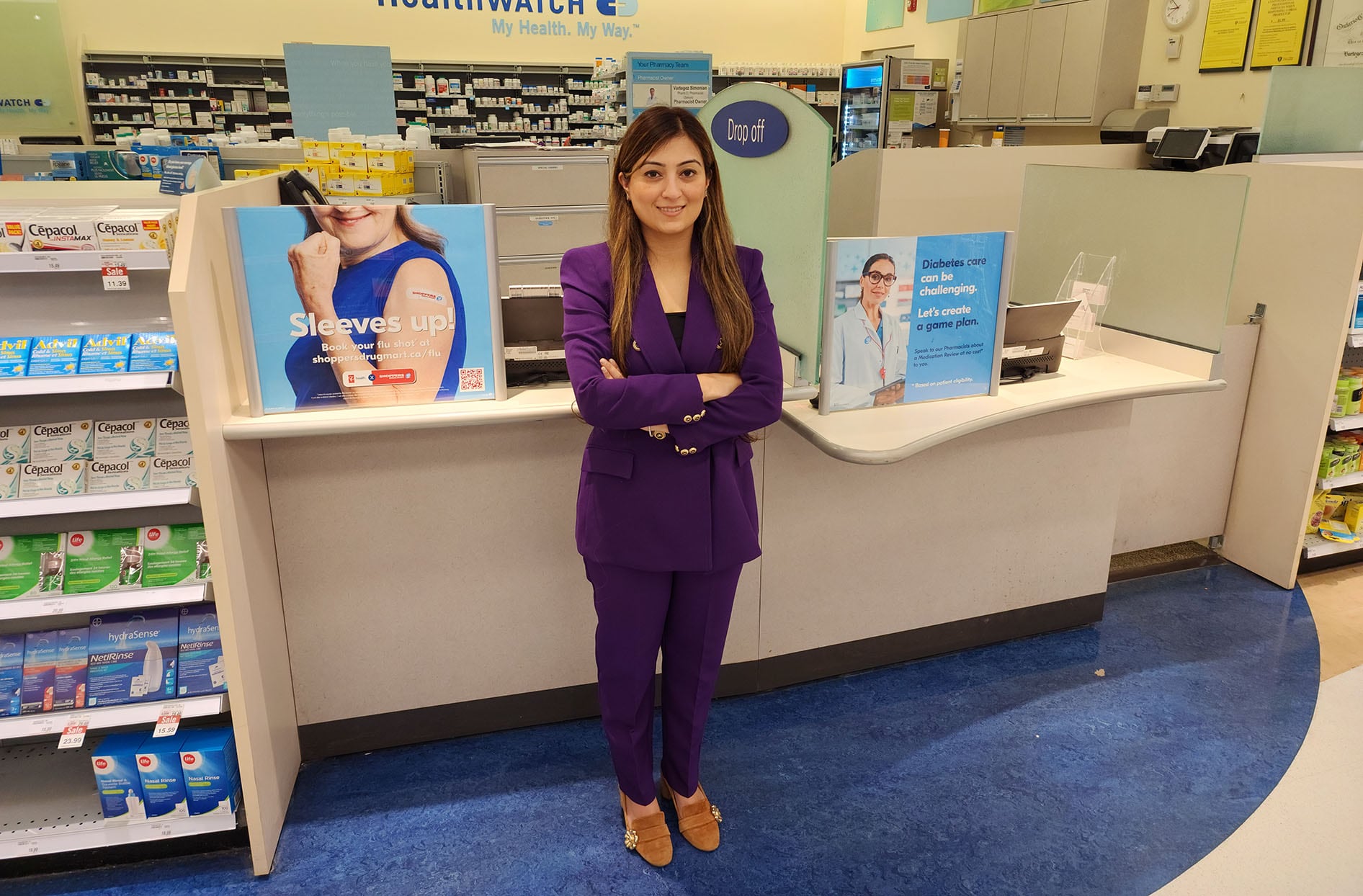 A Q&A with Ruchi Kumar, Senior Director of Pharmacy Services at Shoppers Drug Mart® stores 
Q: Tell us about your role at Shoppers Drug Mart and how it was impacted by the pandemic.  
Ruchi: I work on pharmacy services and programs and how they should be implemented in our stores. The pandemic introduced new services and scope for pharmacists, like COVID testing and COVID vaccines. The urgency of the environment was challenging at times, but it was also immensely rewarding. I'm proud to have played a role in helping millions of people access these services, while at the same time, keeping Canadians and our pharmacy teams safe and healthy. 
Q: How has the response been to the release of the COVID-19 bivalent vaccine?  
Ruchi: We're seeing demand in our pharmacies, with patients booking appointments to get their shot. The vaccine's release coincides with flu season, so we're also seeing many people interested in getting both their bivalent and flu vaccines at the same time. We're doing everything we can to make sure that vaccinations and boosters are as accessible as possible—all are available by appointment at Shoppers Drug Mart and Loblaws pharmacies, and they can be booked online. 
Q: What's new this year with the flu-shot program? 
Ruchi: Quite a bit! We're focused on being accessible, convenient, and digital. For the first time, customers can book an appointment and fill out consent forms online ahead of time at shoppersdrugmart.ca/flu (in select provinces and territories). We also have a QR code in all our stores allowing shoppers to scan to book their appointment, fill out consent forms or see flu vaccine availability. They can still walk in and get their flu shot that way, too. This year, customers will also have the ability to indicate if they are interested in receiving a COVID vaccine and/or booster at the same time as their flu shot.  
Q: Can appointments be made through the PC Health app too? 
Ruchi: Yes! This year, PC Health app users can book appointments for flu shots and COVID vaccines and boosters directly through the app. We're excited to get more pharmacy services enabled for booking through the PC Health app. It allows the patient to keep their health top of mind even when they're outside the brick-and-mortar store. 
Q: How do you think the relationship between patient and pharmacist has changed since the start of the pandemic?  
Ruchi: More often, patients are seeing Shoppers Drug Mart pharmacists as healthcare professionals they have easy access to, and I think through the pandemic, pharmacists have demonstrated that they can really help patients achieve their care goals. The relationship between patient and pharmacist, and the loyalty that exists there, has continued to build. Patients' adoption of digital tools, like the PC Health app, has also accelerated, and I'm looking forward to seeing how this trend will shape the future delivery of services in our stores.