Jackie loves her PC Money Account
April 26, 2022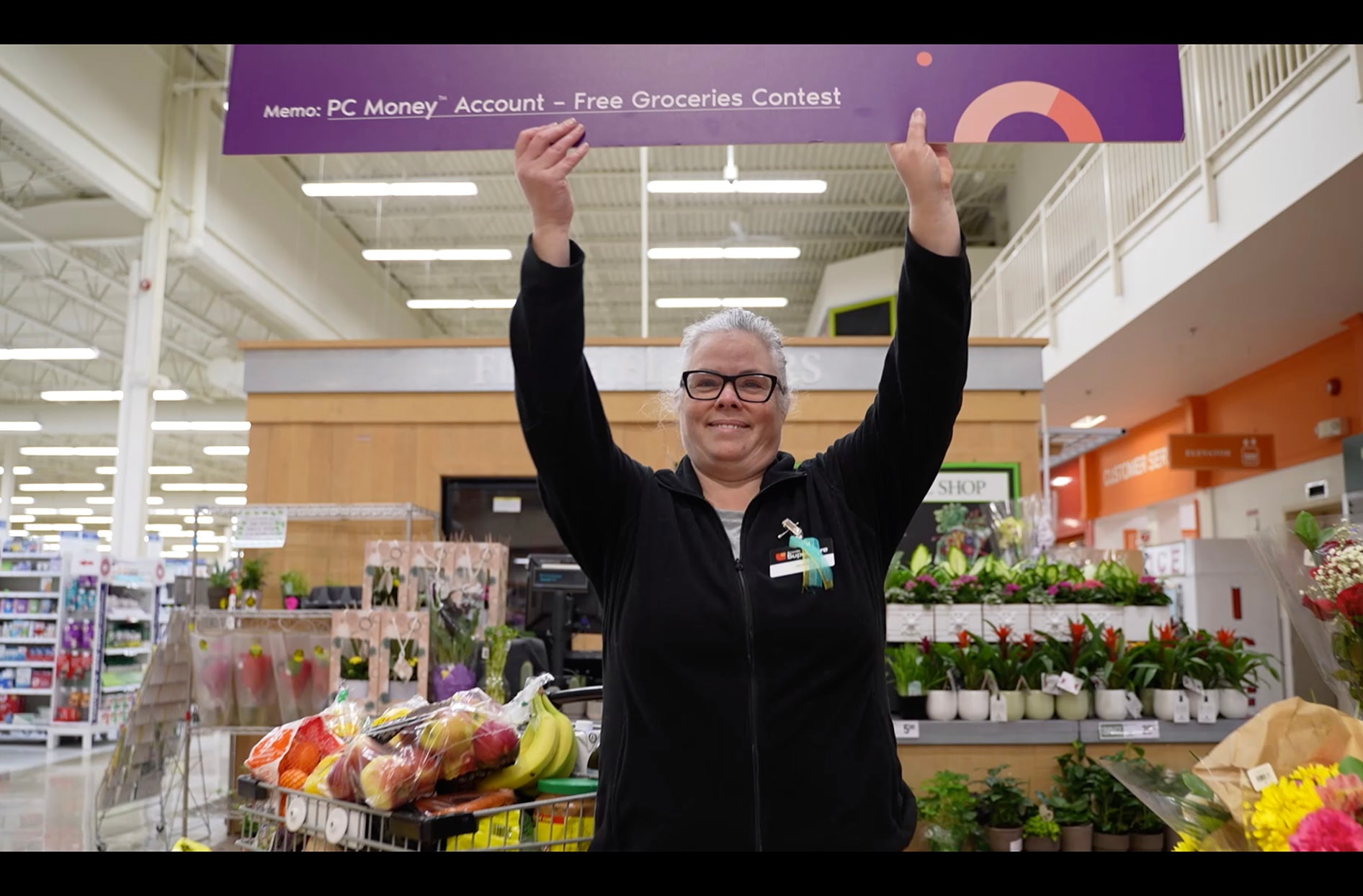 Long before she started working at Atlantic Superstore® in Dartmouth, N.S., Jackie McClure liked to shop smart. Over the last 10 years, she diligently perused deals and collected PC OptimumTM points at grocery stores, Shoppers Drug Mart®, and gas stations.
When she started at Atlantic Superstore as Customer Service supervisor last October, her shopping habits didn't change. But Jackie learned about the PC MoneyTM Account, which functions like a debit card, only better as it offers 10 points per $1 spent anywhere—not just at Loblaw stores.
"It appealed to me right away," she says.
Jackie opened an account, set up payroll direct deposit, and started using the card for all her day-to-day shopping."In my first three months at Atlantic Superstore, I accumulated 300,000 points. That's $300 worth of groceries."
The savings are important to her. When she applied for the part-time position, Jackie had been on long-term disability for years and was ready to return to the workforce. The store was close to her house, andshe had a background in customer service, including 10 years at a hotel doing everything from housekeeping to front-desk reservations, and 14 years at a local bank's call centre in Halifax.
With the price of groceries—and nearly everything else—increasing during the pandemic, Jackie was so keen on the benefits of her new card. About a month ago, Jackie learned that out of all the colleagues across Canada who opened a PC Money Account late last year, she'd won. Her prize? Enough PC Optimum points to get free groceries for a year.
"I was just stunned," she says. "It couldn't have come at a better time. This helps me out and eliminates that little bit of extra stress I had about rising costs."
It also helps her feed her hungry 22-year-old son, who lives with her. "He can eat like there's no tomorrow," she says with a laugh.
Jackie's other son lives in nearby Halifax, and she took him out shopping with her new points. "I told him that this one time, I'd buy him whatever he needs," she says. "He's struggling like everyone else, and it was easy to help him out."
Jackie encourages colleagues to sign up for the PC Money Account. "I think it's a no-brainer," she says. "I use it for all my daily purchases, and I'm collecting points without even thinking about it."
The card has no monthly fee, and when you open an account, you can earn up to 300,000 points in welcome offers. Learn more at pcfinancial.ca/pc-money-account.