Jamie makes tech work for you
October 21, 2021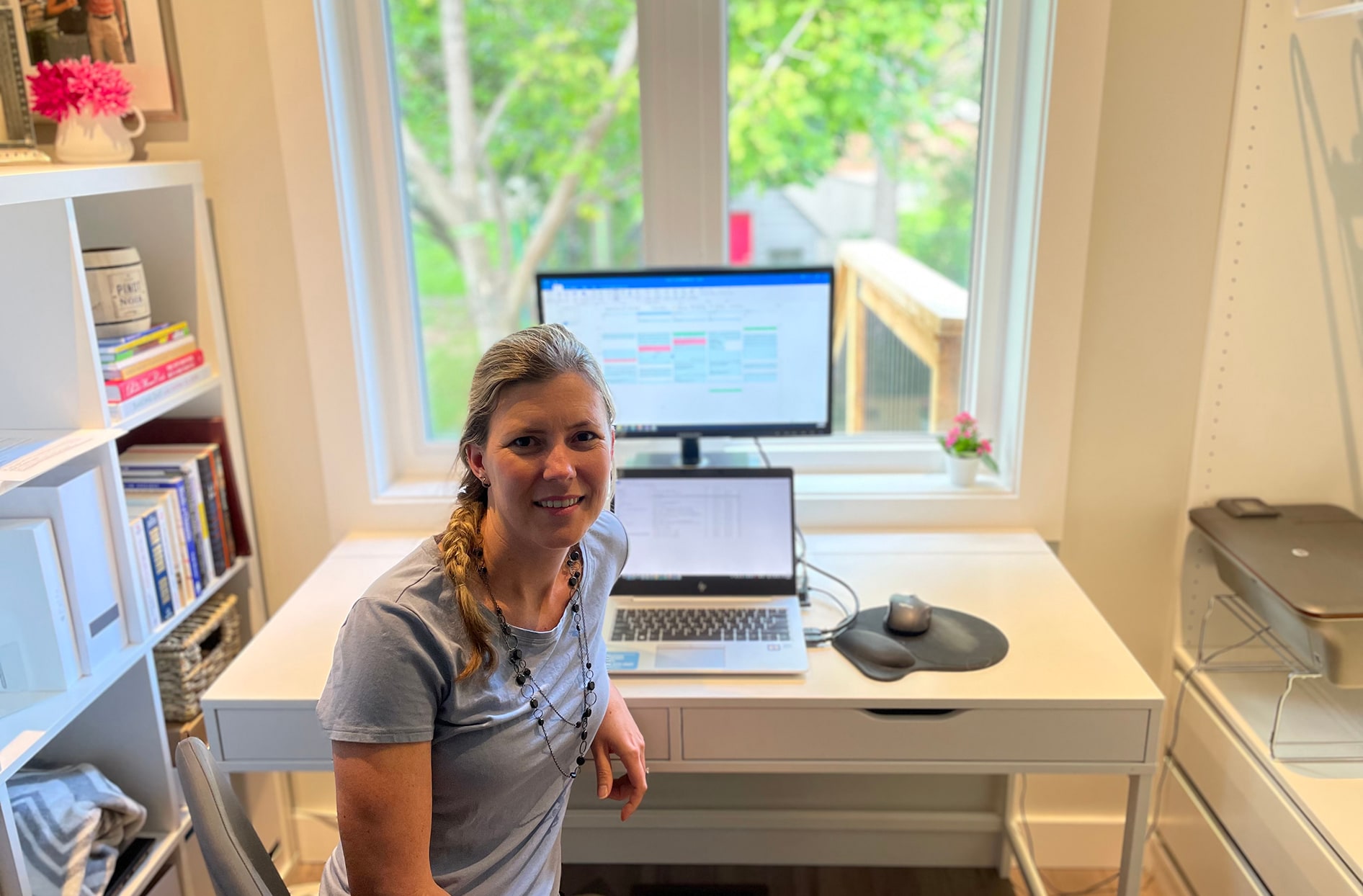 One of the coolest moments in Jamie Gallant's career happened when she was in her 20s, studying computer science at Queen's University in Kingston, Ontario. She was researching how to make hearing aids more directional, so they could better tune out background noise.
Through her professor, someone at Google heard about the project and invited her to present at the company's headquarters in California. Jamie stood at a podium in front of hundreds of Google employees, her slides on a huge screen behind her.
"It was surreal," she says. "Here's this girl who grew up in a third world country, with very little life experience, and all of these people at Google showed up because they were interested in what I had to say.
Loblaw recently hired Jamie for a brand-new role—Director of Product Design and Customer Experience. She'll be focusing on user experience for Loblaw Technology, making sure that products and services are easy to use and human-centric.
This can take different forms—for instance, an immunocompromised person using an app to have groceries delivered, or someone booking a COVID-19 vaccine online, rather than waiting for hours in line.
User experience applies to colleagues too, helping them do their jobs faster using intuitive and efficient technology.
"Years ago, many people dreaded using technology as some websites and mobile apps were notoriously difficult-to-use and frustrating. We've come a long way, but there's still a lot of room to explore what friction points and unmet user needs exist so we can use technology to make people's lives better," Jamie says.
That's why our mission to help Canadians live life well resonated with Jamie. "I've always really enjoyed working in the intersection between people and technology," she says.
During her Master's program at Queen's, where Jamie specialized in human-computer interaction, she was the only woman in the program. It wasn't something she thought much about at the time.
Growing up in Barbados, she never considered science and technology a "male industry." Her dad was a programmer, and he was often tinkering, taking speakers apart and fixing computers. Her house was one of the first in the country to get dial-up internet in the '80s.
"I was very lucky to grow up in an environment where there was never the faintest suggestion that as a girl, I couldn't do what my dad did," Jamie says.
Now a mom herself, Jamie hopes that women in technology will be something so common in the future that it's not even a conversation topic anymore.
"If my daughter chooses to go into engineering or tech or any other male-dominated field, I would just love for that to not even be noteworthy."
Diverse perspectives are so important in tech, she adds.
"When you're trying to solve a problem, if everyone on your team looks the same, talks the same, and has the same life experiences, you're going to have a pretty narrow view on defining, and eventually solving, that problem. Bringing together people with diverse perspectives who can approach the problem from different angles is much more effective."