Jennifer fights climate change by gardening
May 31, 2022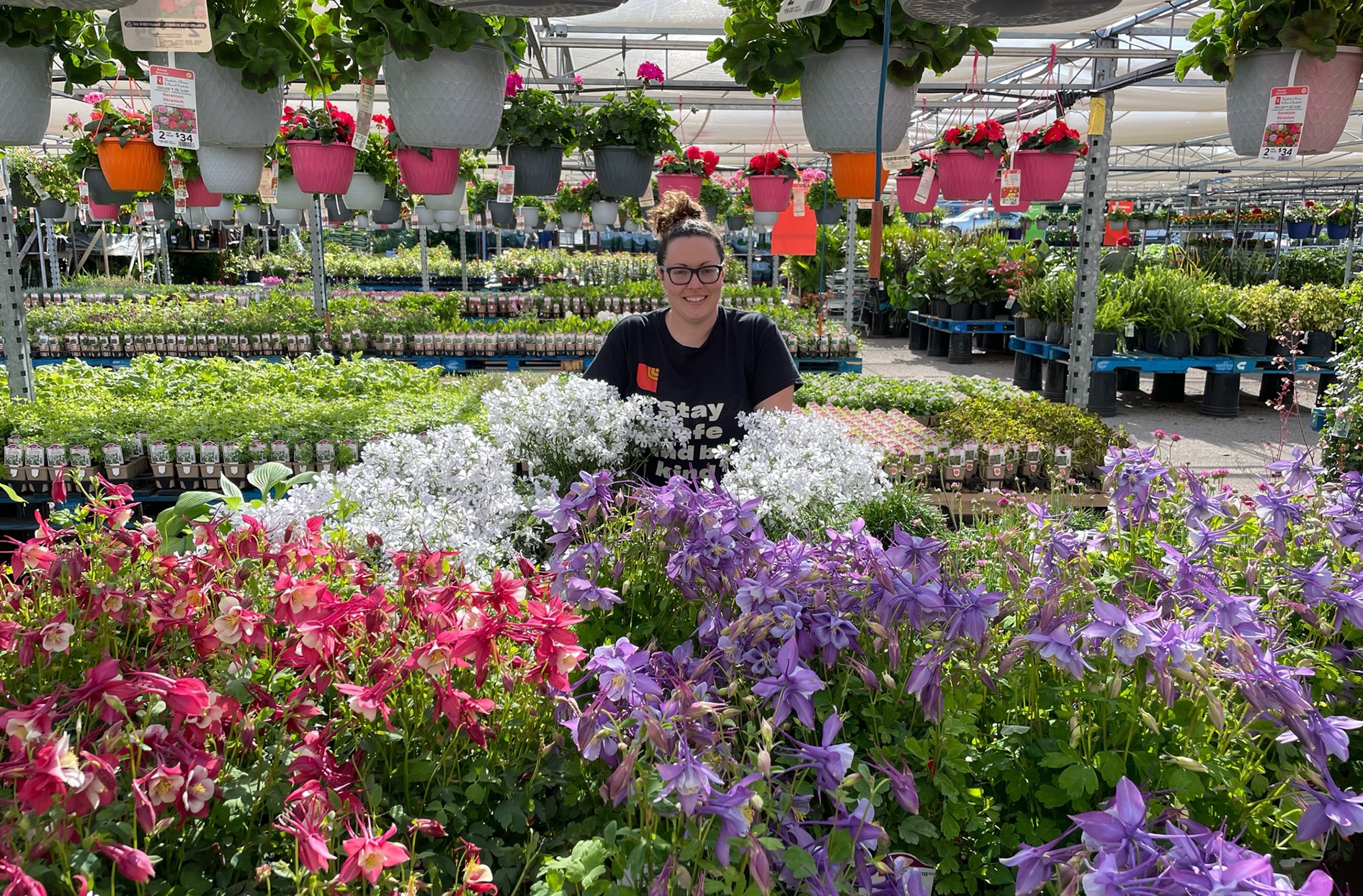 When it comes to tackling climate change at home, chances are you're thinking about ways to drive less, use less energy and reduce waste. But there's one area that often gets overlooked when it comes to helping make a big impact: your garden. 
Just ask Jennifer Botelho, the Produce Assistant Manager at a Loblaws® in Toronto, who runs our #1 garden centre across Canada.  
"It is so important to grow plants native to our area because they attract pollinators like native bees, that are so important to the environment," she says. "Some of the best plants for this are goldenrods, asters, purple coneflowers and butterflyweed."  
Nature-based climate solutions, like restoring biodiversity in urban areas, is critical to reversing the effects of climate change. That's why Loblaw has continued to partner with WWF-Canada in support of In the Zone, their native plants program, making it the first major retailer to sell native perennials grown from source-identified and ethically collected seeds. The company has also expanded the program at garden centres in Montreal, Ottawa and southern Ontario, making it easier for customers to plant these pretty blooms in the places that need these plants the most: urban centres. This doesn't just beautify the neighbourhood; it also helps restore local ecosystems that help migratory birds, pollinators and local wildlife thrive.  
Buying the right plants for the zone where you live is important, Jennifer says. 
"They require less maintenance and with proper care they will come back year after year and you won't have to keep buying and planting every year. Any variety of euonymus is really good for air pollution." 
This advice even extends to trees. Trees sequester carbon and release oxygen. And, if you plant them close to your home, they provide shade, which reduces the amount of energy required to cool the building.  
But even if you don't have the space, or budget, to add more trees to your outdoor space, making small changes in the way you plant your garden every year can make a huge difference.  
"We need to focus on buying plants that are zone specific that only need to be planted once, which reduces the amount of plastic pots, and use natural compost instead of chemical fertilizers, which is much better for the environment," Jennifer says.  
"People really need to take things like this into consideration if we want to help make an impact."