Joe Fresh introduces affordable absorbent underwear
November 8, 2022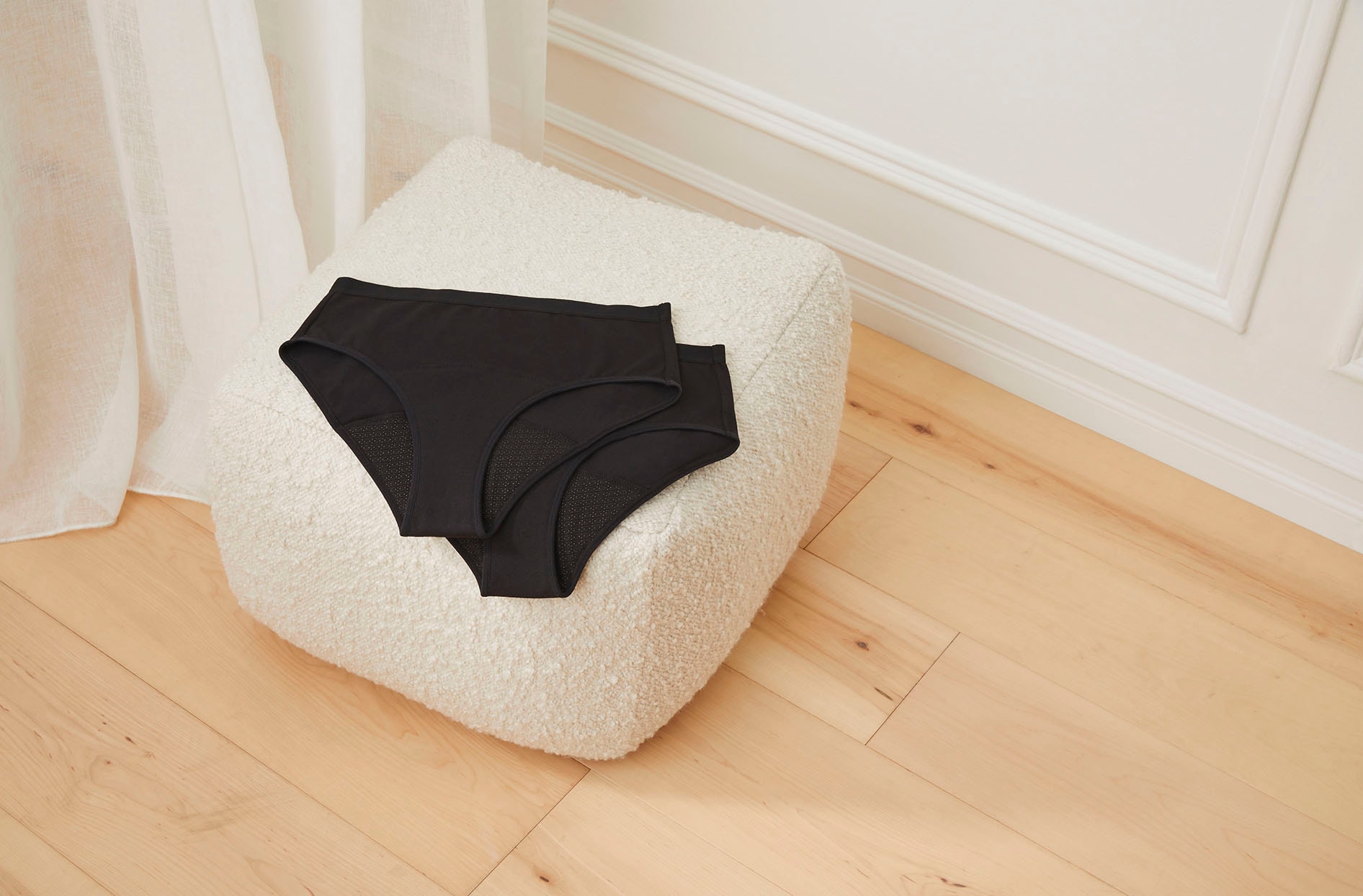 From the beginning, it was all about accessibility. When the Joe Fresh team began creating its new absorbent underwear, they knew they wanted it to be accessible to customers at an affordable price compared to similar products on the market.   
"We're always looking to bring products to the market that fill a need for our customers," says Lisa Steele, Director of Communications at Joe Fresh. "It's super important to us to provide something that has a lot of value with a very accessible price point."  
During the process, the Joe Fresh team had discussions with the team for the LOVE YOU by Shoppers Drug MartTM program about its work on period poverty and the inaccessibility of period products for menstruating Canadians in many rural and remote communities.  
"Some of the statistics the LOVE YOU by Shoppers Drug Mart team shared with us really hit home," Lisa says. For example, nearly a quarter of Canadian women have reportedly struggled to afford menstrual products. In remote communities, the cost of these products is so much higher—from $16 to $50 for a single box of tampons or pads. 
"It sparked for us the idea of partnering with a charity to make our period underwear even more accessible," Lisa says. "Moon Time Sisters, which improves access to menstrual products for Indigenous women in remote communities across Canada, felt like a great option."  
With the launch of the new absorbent underwear this month, Joe Fresh will donate 10,000 pairs—and the LOVE YOU by Shoppers Drug Mart team will donate $100,000—to Moon Time Sisters, which is part of the registered Canadian charity True North Aid. Since it was founded in 2017, Moon Time Sisters has supported more than 25 communities. 
"Being able to offer absorbent underwear will help us fulfill the requests of menstruators while supporting the environment with a reusable option," says Nicole White, Moon Time Sisters' founder. "This partnership is a powerful step forward in increasing period equity across Canada." 
The underwear will also be for sale in stores and online, in a two-pack for$29 plus taxes. Made from anti-microbial, moisture-wicking fabric, they're machine-washable and size-inclusive, from S to 3X.  
"You can use them on the days you have your period and all the days in between," Lisa says." They're moisture-absorbent and multi-functional—they keep you comfortable against blood, sweat, and urine."  
Joe Fresh isn't the first apparel retailer to create period underwear, but the price point sets it apart from other brands, Lisa says. This product is an affordable option for people, particularly those who are curious about trying absorbent underwear for the first time. 
"We hope that by adding absorbent underwear to the Joe Fresh assortment, we have created another item that makes people feel comfortable and good in their skin." Lisa says. "Most of all, we want people to feel great in our clothes, in our accessories, and in our intimates."