Joe Fresh
Essential style. Exceptional value®. Looking for a career that combines fun and fashion? Find out about working with our Joe Fresh® team.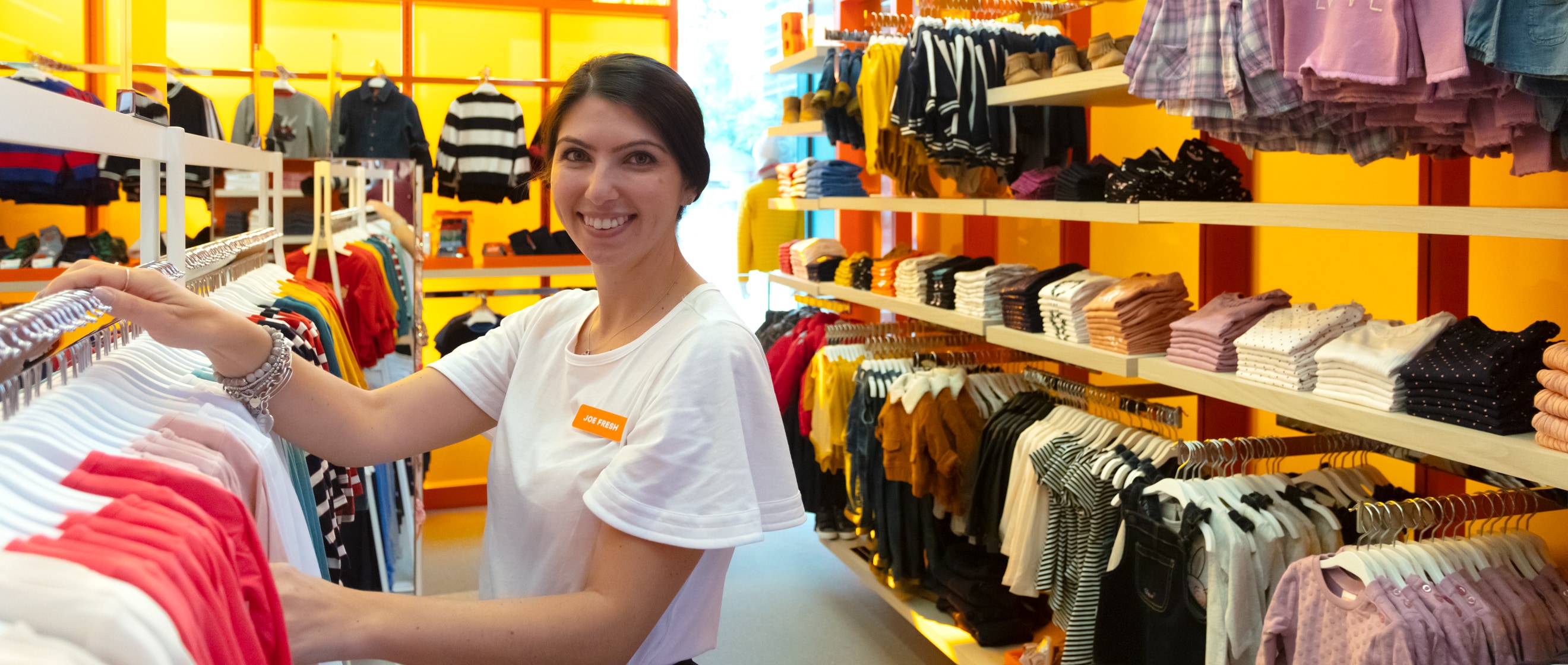 Joe Fresh® stores make shopping an accessible experience for Canadians. With a presence in over 1,450 stores, we're one of the country's leading fashion retailers.
Who we are
Joe Fresh® fashion brings the elements of modern style to life. Our essential designs are known for their easy polish and thoughtful details. We deliver the building blocks of personal style through apparel, accessories, footwear and beauty. If a career in fashion retail is for you, Joe Fresh can give you the freedom to work with the styles you love!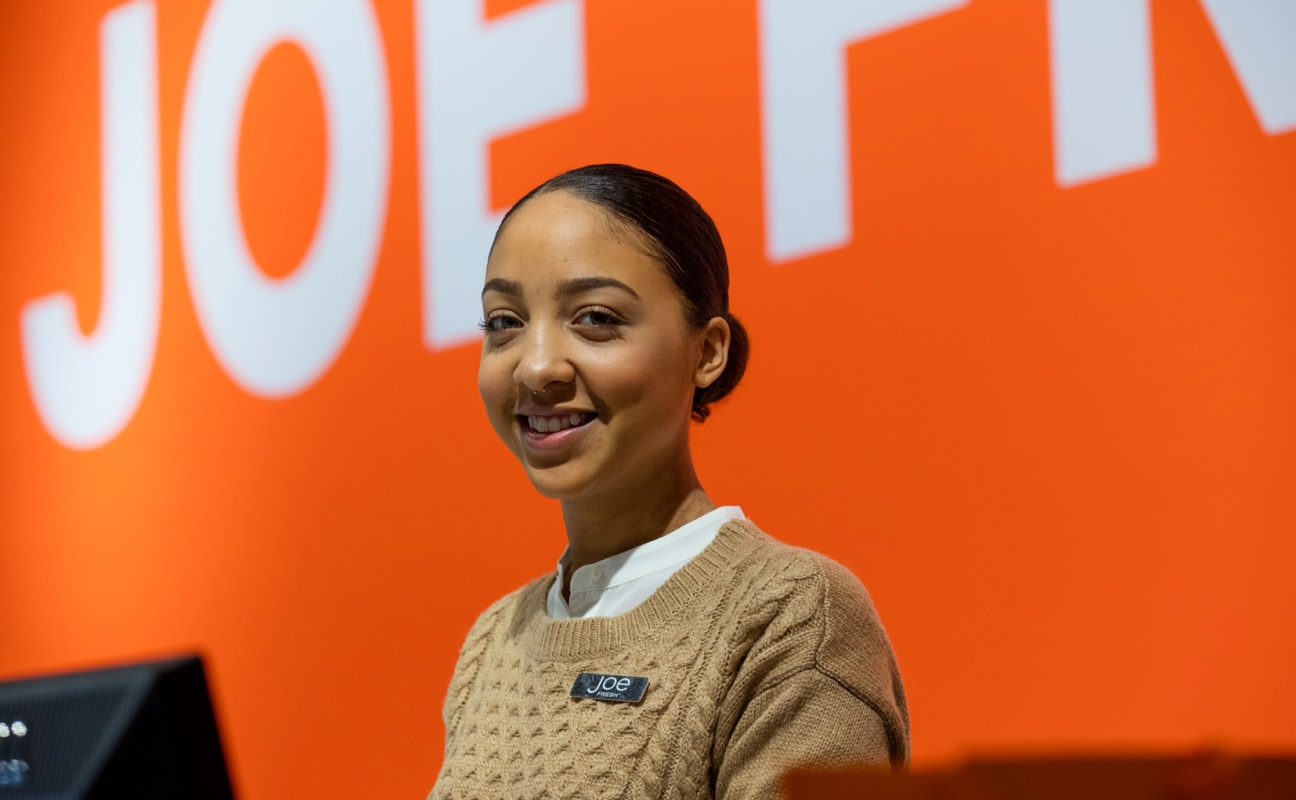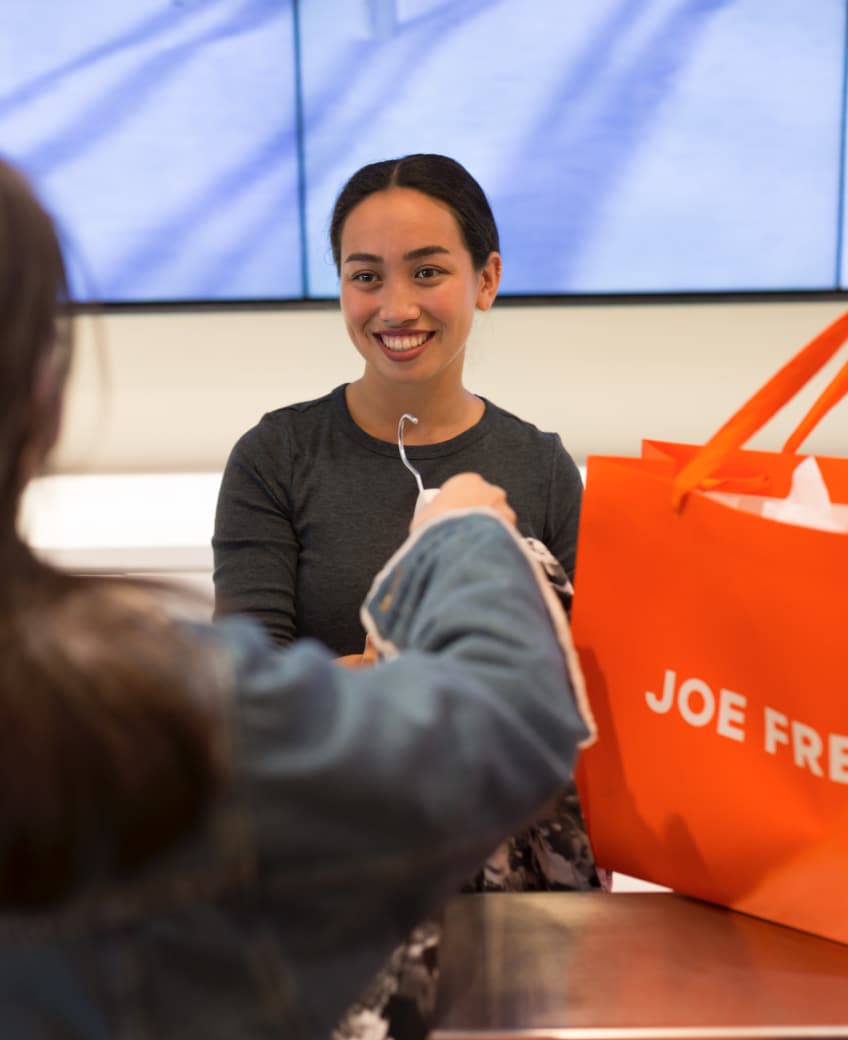 Global presence
Joe Fresh® has grown and expanded across the globe and online. Customers can shop the brand's biggest and broadest assortment at JoeFresh.com(Open in a new tab).