Kathy raises awareness and money for Power Full Kids
February 9, 2023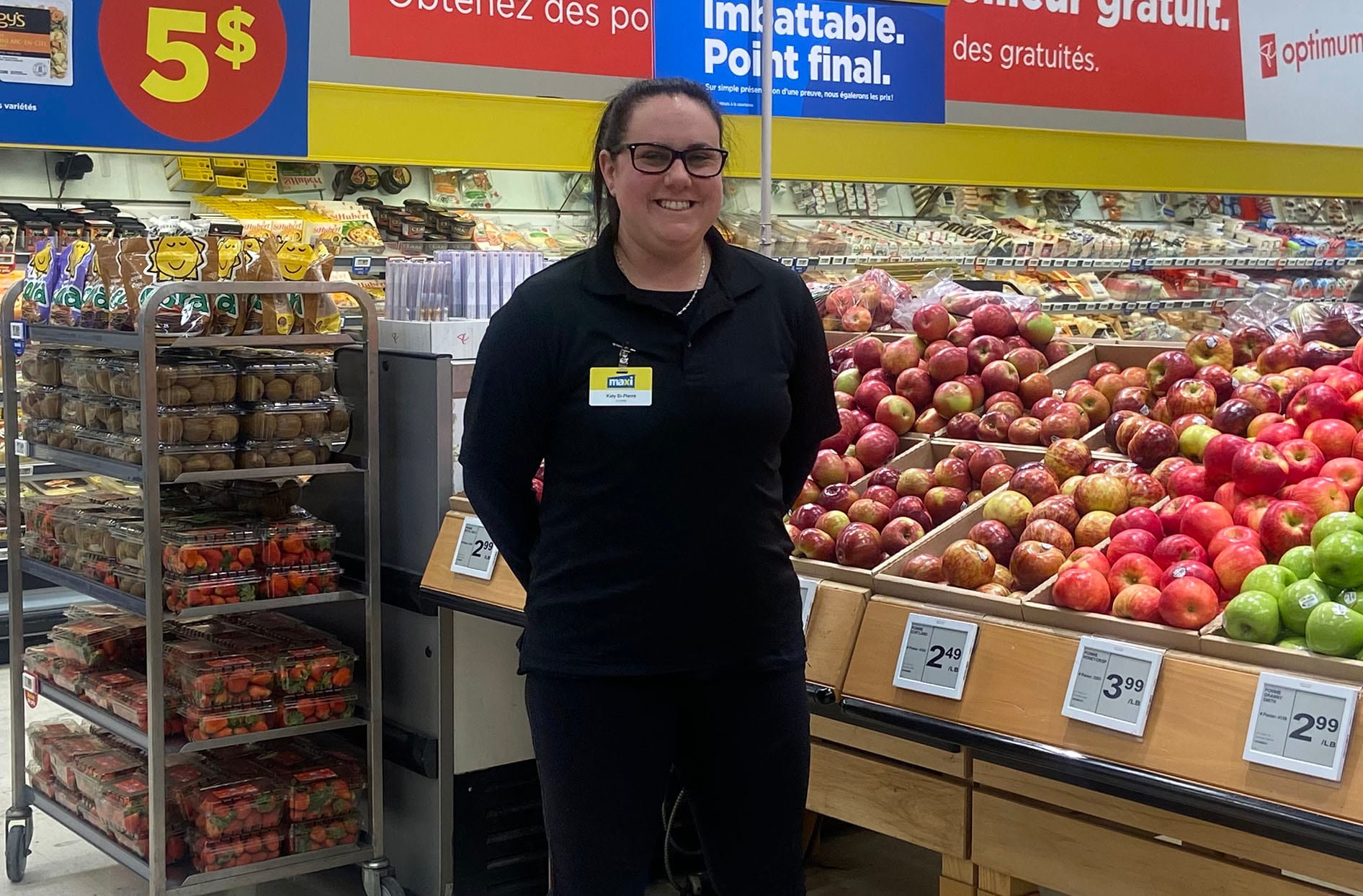 The key to a successful in-store fundraising campaign, says Kathy St-Pierre, manager of the Maxi® in Amqui, Quebec, is ensuring frontline colleagues are passionate about the cause and can answer customers' questions.  
She should know. In February 2022, Kathy's store, which is in a small community at the base of the Gaspé peninsula, was one of the top fundraisers during Loblaw's bi-annual Feeding Hungry Minds campaign to benefit President's Choice Children's CharityTM. In just under three weeks, her store raised $6,000 to address childhood hunger. Donations were collected solely at checkout. 
"It's about raising awareness for the cause. The cashiers were able to tell the customers where the money was going and what it would be used for. That makes a big difference," she says. 
According to Kathy, customers were particularly interested in donating after learning that Loblaw covered the cost of the charity's administration, so 100% of their gift helped feed kids in Quebec. There are currently over 41,800 kids participating in the charity's Power Full KidsTM programming in Quebec across 303 locations.  
"It's something we always tell customers: the money stays right here in Quebec; most don't know that."  
That's also the main motivating factor for Kathy, who has been in her role at her store for two years but with the Loblaw family for 18."I've also contributed personally to the campaign," she says. "It's important to me because it's for the kids."  
The annual campaign, which takes place at our grocery locations across Canada, asks customers to donate by adding a little to their shopping bill and support the charity's mission to feed one million children every year and teach them how to grow and cook.   
Kathy has turned her passion for her community and helping kids into results for the charity.  
"We owe our existence to Loblaw colleagues like Kathy," says Lisa Battistelli, Executive Director of President's Choice Children's Charity, "She knows how critical it is for her customers – our donors – to understand the charity's mission and impact. She gives her time to educate her team so they can confidently answer customer's questions." 
With a long-term commitment of $150 million in donations and fundraising support by 2027 from Loblaw, the charity runs their Power Full Kids program, which provides healthy meals to kids who might otherwise not have access to the kind of food that can help them reach their full potential. But their efforts don't start and end with a meal. They also provide food education through growing and cooking lessons and activities to create a positive impact that lasts a lifetime.  
This is just another way that Loblaw is committed to supporting the health of children with a target to help President's Choice Children's Charity feed 1 million kids a year by 2025.  
The Feeding Hungry Minds campaign for President's Choice Children's Charity (Reg #868421546RR0001)runs from February 9-26. Donate today, in store or online.