Peter's love of community
July 5, 2021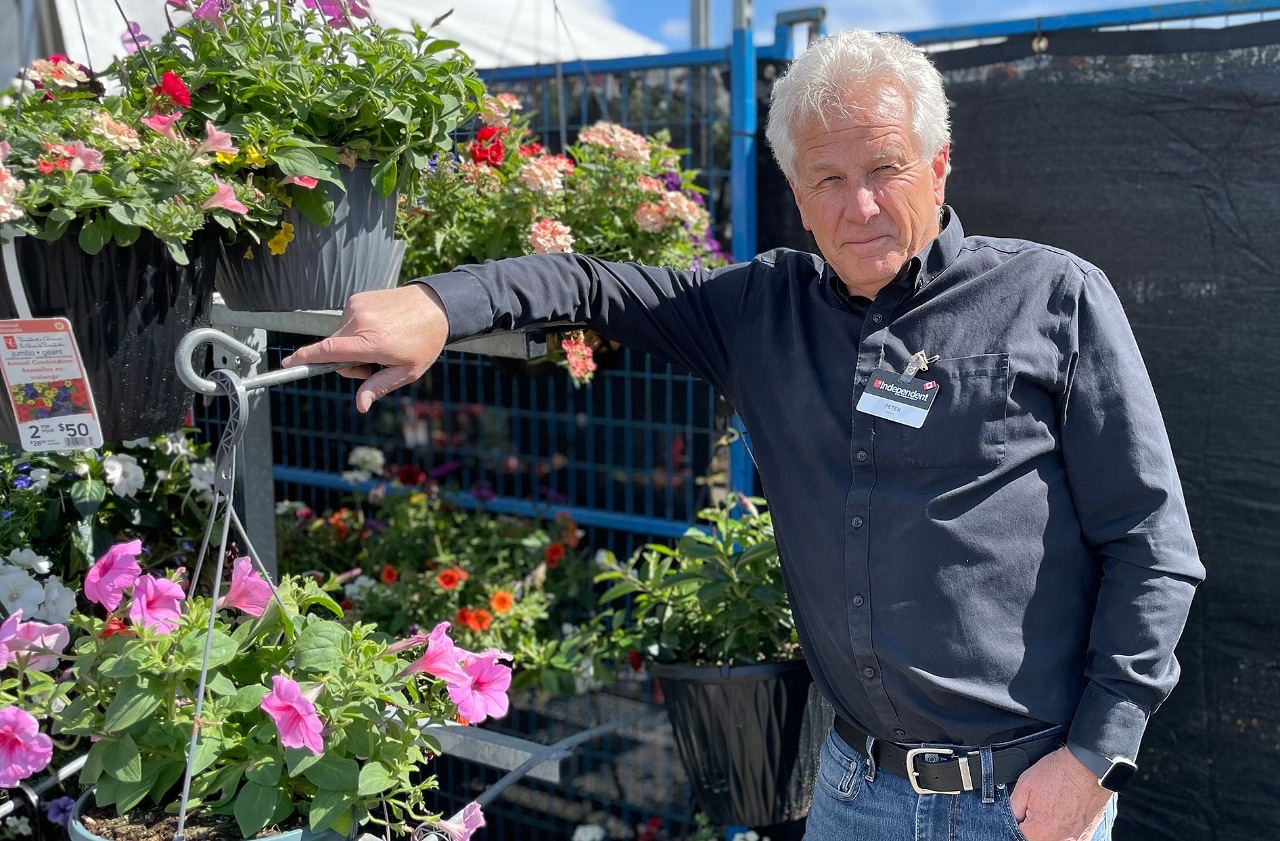 Peter Boyd has a lot of stories to share — the kinds of stories that illustrate how human connection, empathy and open-mindedness truly have the power to change lives. For the past six years, the owner of Peter's Your Independent GrocerTM (YIG) in Kelowna, B.C., where he's lived since 1989, has helped new Canadians land their first job in this country.
"We give them the experience for their first Canadian resume, which is important for what comes next," Peter says.
Amongst the hundreds he and his team have hired, there have been doctors, pharmacists and engineers, including one that now teaches at Harvard, and Hamed, the salad bar supervisor who happens to be a well-known singer in his native Iran. And then there's the Syrian refugee who penned a story for Chicken Soup for the Soul: The Spirit of Canada; she met her now-husband while both were working at Peter's store.
"To watch that happen, to be a small part of enabling people along their way, gives you so many moments of joy," says Peter.
He's not just saying this. He truly feels it deep in his bones. "It's like I have 200 kids," he adds, his voice sometimes cracking as he recalls the resilience of many of his employees, who often come to Canada with nothing, leaving behind all their family.
Peter first became interested in working with new Canadians as a board member of KCR Community Services, an organization in Kelowna that helps immigrants find jobs, homes and learn the English language.
"I realized I could give back to my city and solve some hiring challenges," explains Peter. "One of the benefits is that when you hire new Canadians, you build loyalty and give them a sense of belonging."
In 2017, Peter's YIG was named one of the winners of the Employer Awards for Newcomer Employment by the Government of Canada for its hiring practices. These accolades aren't what drive him and his management team, however. "We all believe in the same thing: community."
Having an international staff has helped Peter's YIG build even stronger connections to that community, on top of being good for business.
In his aisles, you can now find ackee, Jamaica's national fruit, thanks to a special request from one of his Jamaican employees. You can also find a number of items from Brazil, which Peter introduced to his shelves after Brazil native, Fabiani, shared the top 10 products from her home country she'd want to see in the store.
"Those 10 became 60 and we're now a hub for all Brazilians that live in the valley, as far away as Kamloops and into the Kootenays," says Peter. "Otherwise they'd have to go to Vancouver or Calgary to get these products."
On top of his work with new Canadians, the store also holds an annual book sale to raise money for the community's at-risk schools and their libraries.
"Years ago, I received a call from a parent looking for a donation to their school's library. I believe that being part of the community isn't just about writing a cheque, so we asked customers if they would drop off their used books and the response was overwhelming," says Peter. "In our first year, we filled 200 boxes."
Peter also supports the local Métis community, even earning the title of honorary member. He provides books to the Métis Community Services Society of B.C. so they can celebrate their heritage. The centre's elder/therapist also uses books donated to children to bring traditional Aboriginal teachings into her practice.
His mom, who grew up poor on a farm in Saskatchewan, used to tell her son that most of her education came from books, which is one reason why Peter does what he can to get them into the hands of kids.
"I'm not going to save the world but I may help one or two people along the way."