Pharmacists say COVID vaccinations are going smoothly
March 18, 2021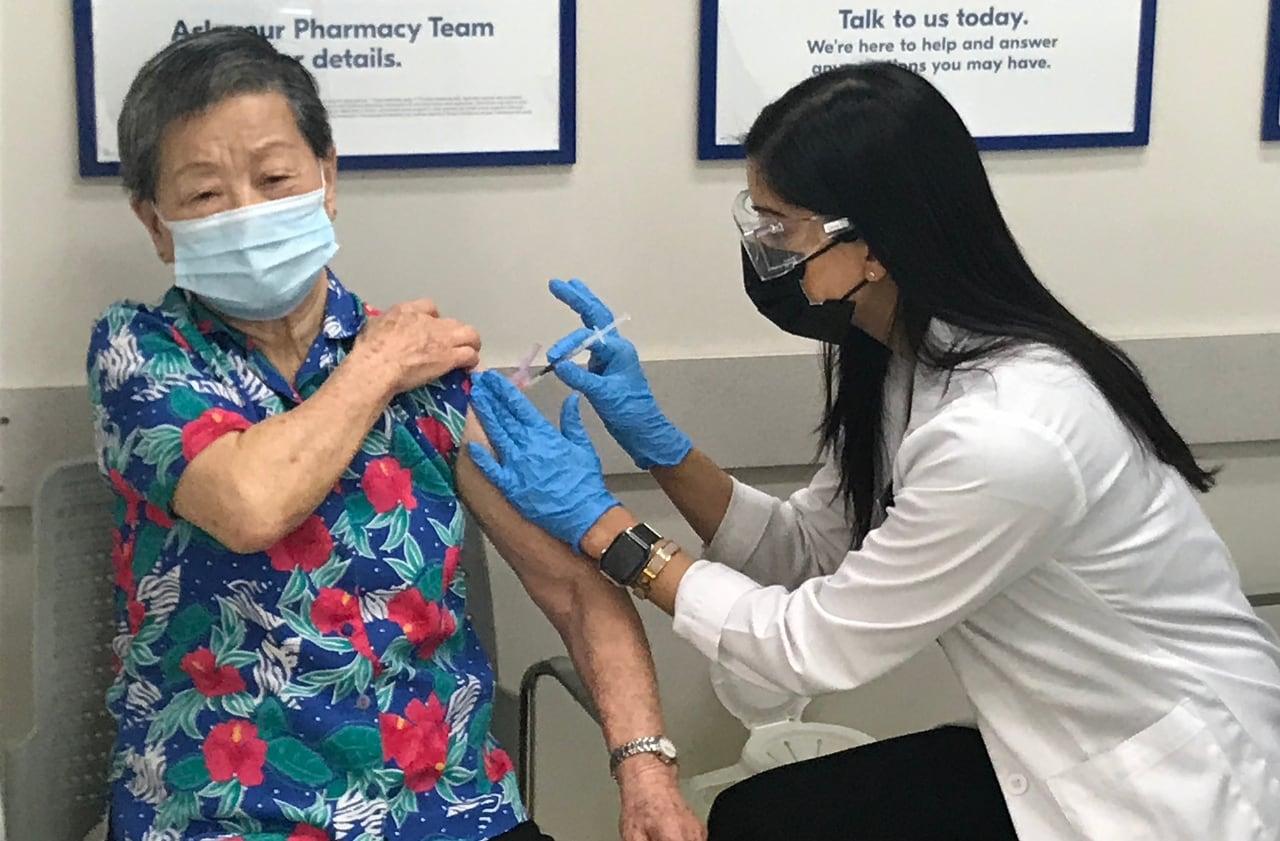 Canadians are beginning to see the light at the end of this year-long pandemic tunnel. And Shivali Sharma and Brian Jones, both pharmacist/owners of Shoppers Drug Mart® stores in Alberta — the first province to allow pharmacies to administer the vaccine — want to assure everyone that the COVID vaccine has been approved by Health Canada and is safe.
"The COVID-19 vaccines that have been approved by Health Canada have been subject to the same rigorous testing and approval process as any other approved vaccine used in our country," says Shivali, whose store is in Edmonton. "There was an urgency for the world to get something in order, so that's why things happened faster than they typically would."
Brian concurs.
"There's always some hesitancy about being the first to do anything, but by no means are we the first," he says. "Other countries around the world have been vaccinating for a lot longer. The majority of people I've spoken to, their side effects have been minimal."
Side effects vary, from no reaction to localized reactions such as minor soreness in their arm or at the injection site, while others can experience a low-grade fever, chills, fatigue, muscle or headache. But that's not a bad thing, insists Shivali.
"Those are actually signs of your immune system activating and responding to the vaccine," she says. "Typically, those side effects — which tend to be very mild to moderate — resolve within two to five days. And they're not different from what you would see from any other vaccination."
By educating yourself about the vaccine, you'll be well-informed to make your decision when it becomes available to you. Vaccines are provided to the provinces by Health Canada, and each province is responsible for its own vaccine program. Their focus is on those most at risk of having serious complications from COVID-19, typically the older members of our society. But as soon as your Public Health unit or province makes the vaccine available, you can make an appointment.
"It has to be appointment-based because we have to make sure we are matching the appointments to the amount of vaccine we have in our fridge," explains Shivali. "We can't overbook, we can't under-book, we can't afford a no-show, we can't afford a cancellation."
And that's something both the stores and their communities can appreciate.
"The people that came in the first day we did vaccinations were so thankful their community pharmacy is doing this," says Brian, of his Calgary store.
"Many of these seniors (Alberta pharmacies began with the 75 and older group) have been isolating for a year. They've not gone anywhere, they only see their families on devices or through windows when their groceries are being dropped off, so it's a huge relief for them to return to some semblance of normal."
Shivali agrees.
"Once we have enough of the population immunized, only then can we start to consider easing Public Health measures and return to some sense of normalcy in our day-to-day lives," says Shivali.
"Everyone must still continue to follow Public Health measures after getting immunized. We cannot ease restrictions until we have more data, which is reliant on vaccinating a large majority of the population. Receiving your COVID vaccination is crucial to further slowing the spread of the virus and hopefully getting this pandemic under control." 
For more information, please visit the Shoppers Drug Mart COVID page(Open in a new tab) on vaccines and testing.