Rabie scores a full time gig
October 28, 2021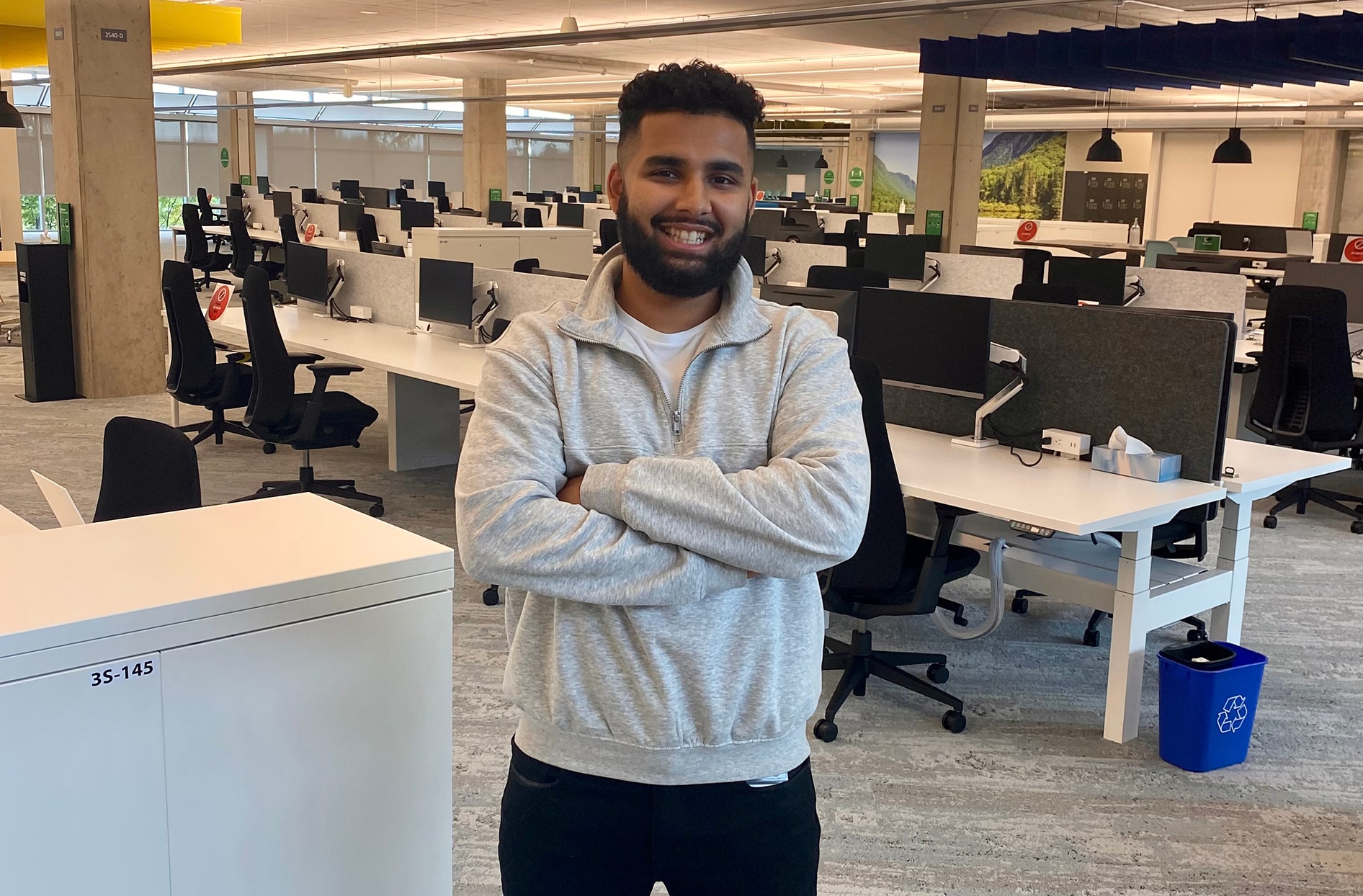 As one of the winners of the inaugural Loblaw Striving for Operational Excellence case competition last fall, Rabie Shah was happy just for the chance to claim his prize: an interview for an internship at the company.
"I thought it was a good way to get my foot in the door," says the 24-year-old, who graduated with a Bachelor of Commerce from Toronto's Ted Rogers School of Management (Ryerson) in December 2020. But instead of a summer internship, Rabie landed a full-time job. He started as a Senior Analyst on the Labour Management Team in April.
"I always wanted to work for Loblaw; The fact that it's a Canadian company aligns with my values. The focus on community and the case competition is a great example of that," Rabie shares.
Organized by the Enterprise Operations team, this was the first case competition the team has put together. Students from the Ted Rogers School of Management were asked to find innovative solutions to real business problems. Rabie's team beat five others with an idea for an app that guides customers through stores and helps them to locate items they are looking for digitally.
During the competition, each team was paired with a mentor. Rabie's team worked with Marc Detesan, Director, Labour Management, who fielded their questions and provided information so they could complete their case. He says this made all the difference.
"Marc was very supportive and passionate about the business, which was great for me; I fed off his energy."
Rabie stayed in touch with Marc, and also made other connections in the business who helped him along the way, ultimately connecting him with his current manager.
"That is what's great about this kind of thing. Win or lose, you can make meaningful connections."
He'll be helping to make those connections for students participating in the 2021 edition of the competition as one of the co-organizers. This time around, teams from both the Smith School of Business at Queen's University and Ted Rogers School of Management will have the chance to compete, which Rabie says raises the stakes. "It's going to be exciting."
It's a real full-circle moment for him.
"Although it was the first case competition that the Enterprise Operations team has run, I was really impressed about how organized it was and the opportunity to be paired with a mentor. I want to shine a light on what our organization is doing and I want more people in the organization to know about this."