Reducing waste, one sample at a time
October 20, 2022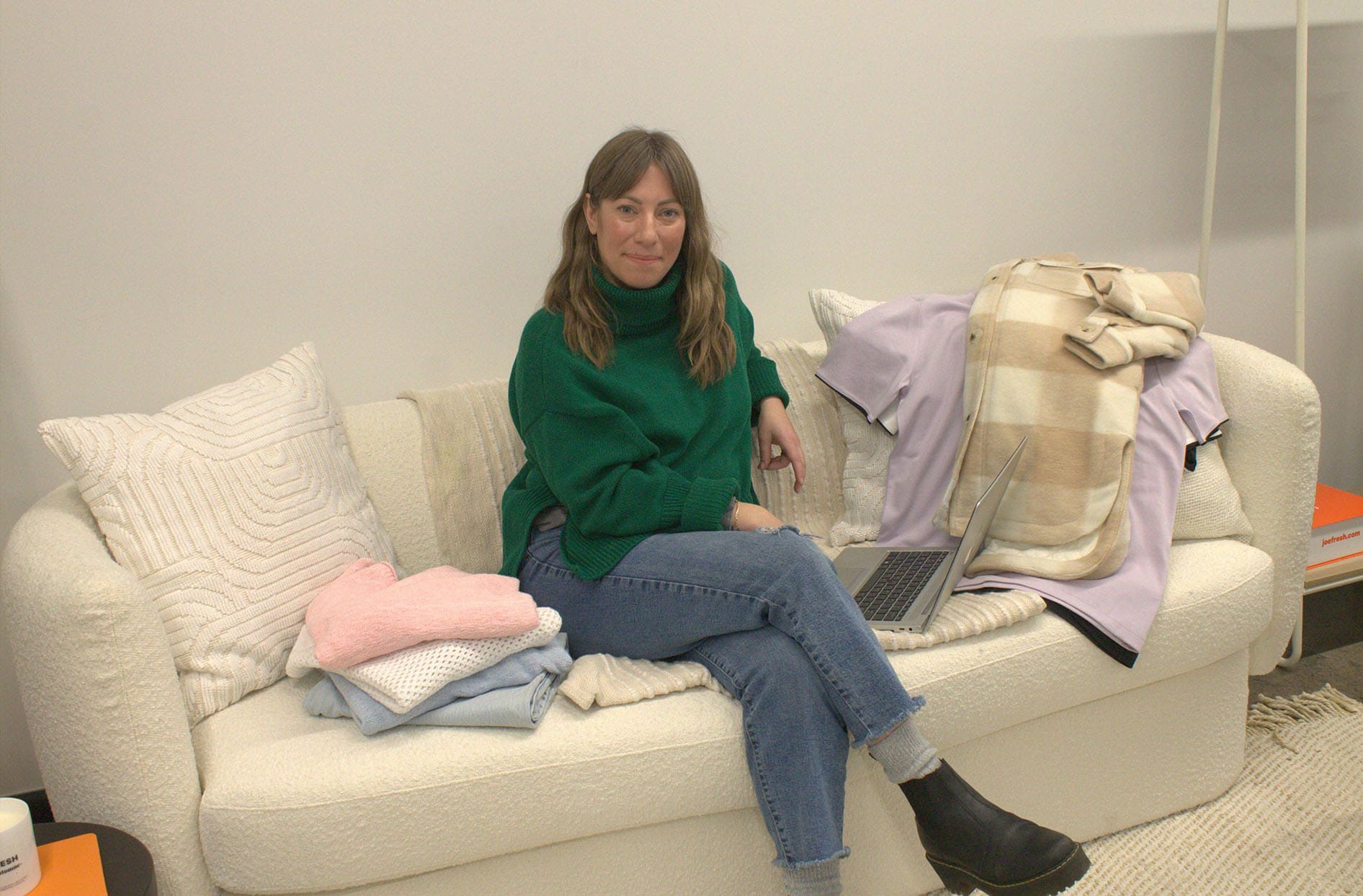 When you think of waste, what kinds of things are you thinking about? Likely food waste, or maybe paper or plastic packaging. Chances are, you're not thinking about fabric—but in fact, textile waste is a big—and growing—problem. According to a 2017 report by Copenhagen-based non-profit Global Fashion Agenda, which focused on sustainability in fashion, the global fashion industry creates 92 million tons of textile waste every year, some of that due to textile samples. 
According to Melissa Hobb, Director of Quality Assurance & Sustainability at Joe Fresh, these samples are "used during our development process. They could be fabric swatches or actual prototypes of physical garment (i.e., prototype samples, fit samples and pre-production samples, which are used for various approvals before production takes place). Because these types of samples are used for product development, they're often made from whatever material is available at the factory. These are not tested for quality or safety, so they aren't suitable for public uses, which is why we can't donate them."  
In fact, when the life cycle of these samples was over, the only way to dispose of them was to incinerate them—until now, that is. That's because Joe Fresh has committed to permanently diverting textile samples from landfills thanks to a new Office Sample Recycling Program, which it's undertaking in partnership with CSR Eco Solutions.  
It all started in October 2020 with a product that had to be withdrawn due to a quality issue. No one wanted to see these textiles go to a landfill, so the company reached out to third-party service providers to see what kind of recycling technology existed in Canada. The goal was to find a way to make Joe Fresh's processes more 'circular.' 
"When you think about circularity, the goal is to keep the product and the materials used in their intended use for as long as possible," Melissa explains.  
As it turned out, one of those third-party service providers, global social enterprise CSR Eco Solutions, has access to textile recyclers that shred fabric and reprocess it into building and automotive insulation. After multiple pilot exercises to determine if this was the best workstream for the business, the Office Sample Recycling Program is live in partnership with CSR Eco Solutions, taking Loblaw one step closer to meeting its ESG goals. 
"This program will ultimately support reducing carbon emissions that would have been created from a waste perspective," Melissa says. "The first textile recycling exercise saved the equivalent of 4.88 tonnes of carbon dioxide equivalents (Co2E). To deal with the amount of carbon dioxide that would have been created through traditional disposal methods, the planet would need another 80 tree seedlings to have been growing for the last 10 years." * 
"What that means is, in order to eliminate the damage that would be done to the environment, Joe Fresh would have had to set aside 6 acres and planted a new Canadian forest 10 years ago. So, this recycling program is a good example of progress." 
"To date, we have completed 12 textile recycling projects which equates to 129tonnes of Co2Eavoided as a result of this permanent landfill diversion." 
*According to data collected from the CSR Eco Solutions Dashboard Summary of Metrics 5.0, Joe Fresh, Canada