Responding to Alberta wildfires and supporting communities
June 8, 2023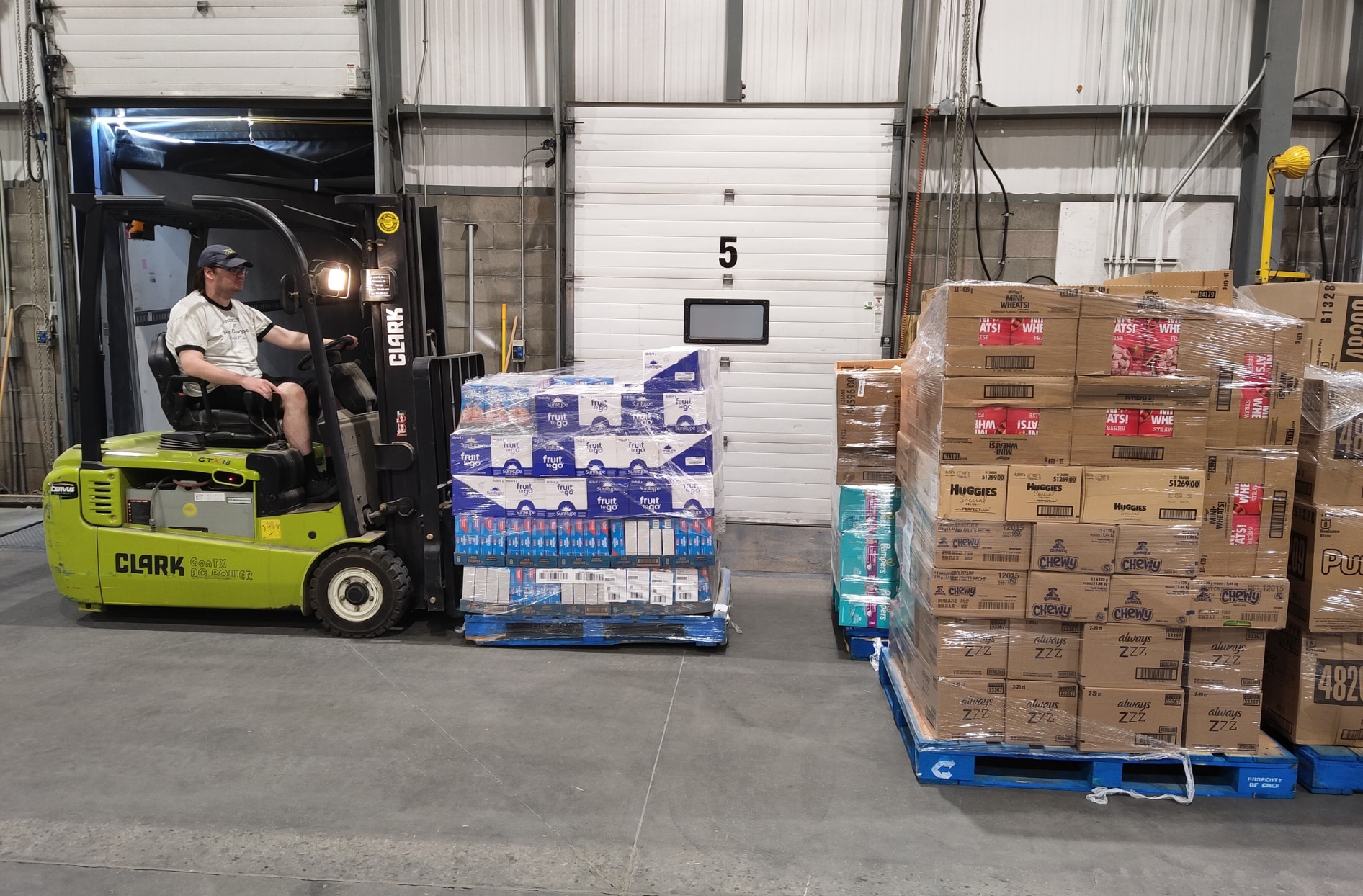 When crisis hits close to home, we're committed to supporting our communities however we can. Recently, the devastating wildfires in Northern Alberta prompted an immediate and coordinated response from our teams across retail, supply chain and more.  
With wildfires looming, our teams sprang into action. The first step was to ensure the safety and well-being of our colleagues, employees and customers. Three stores, including a Your Independent GrocerTM and Shoppers Drug MartTM, located in Edson and Drayton Valley, were affected by evacuation orders, but as soon as it was safe to go back, our stores reopened to serve the communities. 
Unfortunately, the wildfires displaced many families creating a need for food and supplies. Recognizing the urgent cause, Loblaw worked closely with Food Banks Canada to help affected regions. Our teams facilitated the donation through our Distribution Centres in Edmonton and Calgary. Within 24 hours we sourced non-perishable food, water, and essential hygiene products. These donations were directed to food banks in Edson, Entwistle, and Whitecourt, benefiting 200 families, 50 individuals, and 600 evacuees for multiple days.  
Additionally, Loblaw responded to a special request from the Paddle Prairie Evacuee Reception Centre, a Métis settlement with limited access to grocery stores due to the surrounding fires. With our donations, we were able to provide food for 100 people for three days. This swift action showcased the unique ability of Loblaw's distribution network – the largest in Canada – to service remote areas, providing a lifeline to those in need. 
Through the generous donations made by our customers across Canada, we've raised nearly $130,000 for wildfire relief efforts – both in Alberta and Atlantic Canada. Loblaw has also made corporate donations to the Canadian Red Cross appeal for both \the Alberta Wildfires and the Atlantic Canada Wildfires. As with Alberta, we are continuing to monitor this situation as it unfolds in many other areas of Canada, including Atlantic Canada and Quebec, and offer our support to those affected.