Ryerson University and Joe Fresh Award Cycle 2 Innovators from the Joe Fresh Centre for Fashion Innovation
TORONTO, Oct. 25, 2017 /CNW/ - The Joe Fresh Centre for Fashion Innovation, in partnership with Ryerson University, celebrates the completion of cycle two. Innovators Daniel Christian Tang, Wully Outerwear and Ms. Dress Up, have successfully completed the 18-month acceleration program, that provides a structured platform for emerging fashion-inspired companies to develop their businesses.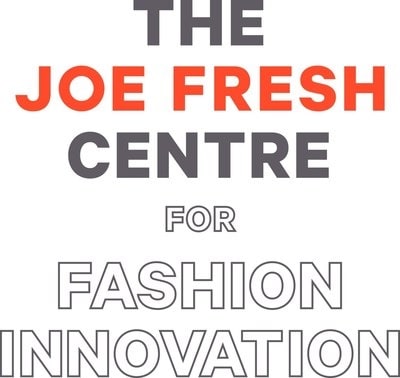 "Congratulations to our second cohort of companies graduating this year," said Charles Falzon, Dean of the Faculty of Communication and Design at Ryerson University. "It has been a pleasure to witness the acceleration of each company's growth since their commencement at the Joe Fresh Centre and how the Ryerson and Joe Fresh partnership has continued to foster fashion innovation."
During the 18-month acceleration program and competition, the startups participated in three pitch demos at the six, twelve and eighteen-month mark where they were evaluated by Ryerson judges and Joe Fresh executives. Dean Charles Falzon announced two Cycle 2 Innovators who collectively received $50,000 in funding, as a reward for their achievements. In accordance to the predetermined contest guidelines and winnings distribution matrix; Daniel Christian Tang received $30,000 and Wully Outerwear $20,000.
"It has been exciting to watch our cycle two graduates grow from budding startups to the successful brands they are today," said Ian Freedman, President of Joe Fresh. "We would like to congratulate Daniel Christian Tang, Wully Outerwear and Ms. Dress Up for their incredible dedication and hard work throughout the last 18 months. We can't wait to see what the future holds for these bright entrepreneurs."
"We are a completely different, more mature and more profitable company today thanks to the Joe Fresh Centre. The networking, collaboration opportunities and guidance from all the mentors helped us achieve the milestones we set for ourselves. We stayed nimble and used the resources that the JFC offered to navigate through serious hurdles and came out a stronger more evolved company," states Mario Christian, co-founder of Daniel Christian Tang. Luca Daniel, also co-founder, continues, "JFC has helped us bring our brand from an idea to a fully scalable company. We saw our revenue grow tenfold from the time we arrived at the JFC and this is due in large part to the connections and mentoring we were able to leverage to meet clients, grow our brand name in Toronto and establish ourselves as a player in the Canadian luxury market."
The goal of The Joe Fresh Centre for Fashion Innovation is to foster a 360-degree approach to mentorship that will best position emerging entrepreneurs for real world success. The Joe Fresh Centre is a philanthropic vehicle that provides grants and assistance to a range of industry and non-profit causes supported by Joe Fresh.
The three Joe Fresh Centre Innovators that graduated include:
Daniel Christian Tang Daniel Christian Tang, co-founded by Mario Christian and Luca Daniel, with a vision to re-invent jewelry and push the boundaries of design. The jewelry created in the collections are true, one of a kind pieces of wearable art. Each piece is custom made from a single 3D printed file and cast in the finest materials. The fusion of innovative design and modern technology has created a jewelry collection that harmoniously blends modern style with timeless elegance inspired by the intersection of arts, fashion, and architecture. www.DanielChristianTang.com
Wully Outerwear Wully Outerwear, co-founded by James Yurichuk and Anthony DeBartolo, is a premium lifestyle brand that designs outerwear made to perform in the coldest forecast while respecting nature. Each jacket is built with quality, warmth and functional style. Wully is proud to use wildlife as inspiration rather than material. From the very beginning, the core of its philosophy stands on the principle of enjoying any environment while respecting nature. www.WullyOuterwear.com
Ms. Dress Up Ms. Dress Up, founded by Natalie Catania, designs and manufactures products that offer women innovative style and fashion solutions, empowering them with independence and educating them on how to make feeling beautiful easy. www.MsDressUp.com
About Ryerson University Ryerson University is Canada's leader in innovative, career-oriented education. Urban, culturally diverse and inclusive, the university is home to more than 44,600 students, including 2,600 master's and PhD students, 3,100 faculty and staff, and nearly 185,000 alumni worldwide. For more information, visit www.ryerson.ca.
About The Joe Fresh Centre for Fashion Innovation The Joe Fresh Centre, located in downtown Toronto, is modeled after Ryerson University's highly successful DMZ, Canada's top-ranked university incubator, and Ryerson Futures, its affiliated business accelerator. The mission of The Joe Fresh Centre for Fashion Innovation is to accelerate Canadian start-ups in all fashion-related fields, including design, production, technology and professional services. This was made possible with a $1 million grant from Joe Fresh in 2015. For more information, please visit joefreshcentre.com
About Joe Fresh Essential Style. Exceptional Value. Founded in 2006, Joe Fresh offers accessible, modern design in lifestyle collections for women, men and children. Today one of Canada's leading fashion retailers, Joe Fresh brings a contemporary point of view to everyday wardrobe favourites full of colour, polish and thoughtful details. In categories spanning apparel, accessories, footwear and beauty, Joe Fresh provides quality and style for the entire family. In Canada, Joe Fresh products are available in more than 1,450 retail locations; including over 350 Loblaw locations, 1,100 Shoppers Drugmart locations, 11 freestanding Joe Fresh stores and www.JoeFresh.com.
SOURCE Loblaw Companies Limited - Joe Fresh