Ryerson University and Joe Fresh Award Cycle 4 Innovators from The Joe Fresh Centre for Fashion Innovation
TORONTO, Oct. 30, 2018 /CNW/ - The Joe Fresh Centre for Fashion Innovation, in partnership with Ryerson University, celebrates the completion of cycle four. Innovators Authentic Or Not, Nudnik and Omi Woods have successfully completed the 18-month acceleration program that provides a structured platform for emerging fashion-inspired companies to develop their businesses.
"Congratulations to our fourth cohort of graduating companies," said Charles Falzon, Dean of the Faculty of Communication and Design at Ryerson University. "It has been truly impressive to observe this year's talented group of fashion innovators push the boundaries of creativity and work to move the fashion industry forward. These young businesses represent the talent for the creative era and I look forward to witnessing their continued growth and success."
During the 18-month acceleration program and competition, the startups participated in three pitch demos at the six, twelve and eighteen-month mark where they were evaluated by Ryerson judges and Joe Fresh executives. Fashion Zone and Suzanne Rogers Fashion Institute Director, Robert Ott announced two Cycle 4 Innovators who collectively received $50,000 in funding, as a reward for their achievements. In accordance to the predetermined contest guidelines and winnings distribution matrix, Authentic Or Not received $30,000 and Omi Woods $20,000.
"It has been exciting to witness the creativity, passion, and growth from the Cycle 4 innovators. We would like to congratulate all three businesses for their determination and hard work over the past 18 months," said Ian Freedman, President of Joe Fresh. "I'd like to extend a special congratulations to Authentic Or Not and Omi Woods. Both companies truly embody entrepreneurship and innovation, and I'm delighted to see these brands continue to evolve and excel in the next stage of their business."
"During the early crazy period of building a successful company, few people understand an entrepreneur's drive and ambition to risk it all. The Joe Fresh Centre understands and provided incredible support and guidance through it all," stated Ahmer Beg, founder of Authentic Or Not. "I've made new connections, tested out hypotheses, met mentors, investors, advisors, and benefited from introductions and resources through my involvement in the program. My lessons, contacts, friends, and collective wisdom of the Joe Fresh Centre has been invaluable for me over the last 18 months. The program far exceeded my expectation and has helped Authentic Or Not tremendously."
"My experience with the Joe Fresh Centre has been truly transformative. Before it, I would describe myself as a fashion creative who developed an accidental business, and now, as a creative who developed a sound understanding of how a fashion business functions and scales," stated Ashley Alexis McFarlane, founder of Omi Woods. "The Centre helped Omi Woods distill its brand ethos, make its products more resilient in a competitive market, and create a legacy that connects to family, friends, and a social cause. Our social media has grown 250% and has led to increased sales on our e-commerce sites. With better margins, we are also now able to donate part of our proceeds to Sickle Cell Anemia and potentially save lives.  As a result of the mentorship, strategic guidance, and workshops provided by the JFC, Omi Woods has expanded its ability to make positive change, support local economies and scale. I am grateful." 
The goal of The Joe Fresh Centre for Fashion Innovation is to foster a 360-degree approach to mentorship that will best position emerging entrepreneurs for real world success.
The three Joe Fresh Centre Innovators that graduated are:
Authentic Or Not                                                                                                      Authentic Or Not is a patented FashionTech technology that can make a company's products transmit a digital experience instantly by embedding their invisible yet durable microchips inside merchandise or onto packaging, without impacting the look and feel of products. Anyone can hover their smartphone over merchandise to confirm product authenticity and see a customized digital experience instantly. www.authenticornot.com
Nudnik Nudnik is an innovative and disruptive kids brand that aims to reimagine everyday items and redefine the concept of "new". Nudnik partners with manufacturers overseas with like-minded focus on sustainability, circular concepts, and best practices allowing them to create products made entirely from diverted waste. The negative waste, positive impact approach can be seen with their kidswear collection made from off-cut fabrics and end-of-roll threads that would otherwise pollute the planet.  www.littlenudniks.com
Omi Woods Omi Woods jewelry are contemporary heirlooms that are ethically and individually handcrafted with precious metals, gemstones and conflict-free gold. They are intended to be worn and passed down to future generations, so their stories and meaning can live on for generations to come.'Omi' means water in the West African Yoruba language; a people referred to as the Nago in the Caribbean.Together with Woods, it pays tribute to designer Ashley Alexis McFarlane's Jamaican-Maroon-Ashanti roots. The island's Indigenous name 'Xaymaca' translates to 'Land of Wood and Water'. http://www.omiwoods.com/
About Ryerson University Ryerson University is Canada's leader in innovative, career-oriented education. Urban, culturally diverse and inclusive, the university is home to more than 45,300 students, including 2,600 master's and PhD students, 3,800 faculty and staff, and nearly 198,000 alumni worldwide. For more information, visit ryerson.ca.
About The Joe Fresh Centre for Fashion Innovation The Joe Fresh Centre, located in downtown Toronto, is modeled after Ryerson University's highly successful DMZ, Canada's top-ranked university incubator, and Ryerson Futures, its affiliated business accelerator. The mission of The Joe Fresh Centre for Fashion Innovation is to accelerate Canadian startups in all fashion-related fields, including design, production, technology and professional services. This was made possible with a $1 million grant from Joe Fresh in 2015. For more information, please visit joefreshcentre.com.
About Joe Fresh Essential Style. Exceptional Value. Founded in 2006, Joe Fresh offers accessible, modern design in lifestyle collections for women, men and children. Today one of Canada's leading fashion retailers, Joe Fresh brings a contemporary point of view to everyday wardrobe favourites full of colour, polish and thoughtful details. In categories spanning apparel, accessories, footwear and beauty, Joe Fresh provides quality and style for the entire family. In Canada, Joe Fresh products are available in more than 1,450 retail locations; including over 350 Loblaw locations, 1,100 Shoppers Drugmart locations, 11 freestanding Joe Fresh stores and JoeFresh.com. Joe Fresh is also available internationally through local partners in the Philippines and the United States. For more information, please visit joefresh.com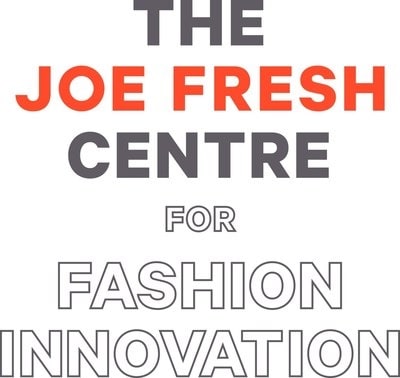 SOURCE Loblaw Companies Limited - Joe Fresh