Releases
September 19, 2017
Ryerson University and Joe Fresh Welcome Three Canadian Fashion Startups to The Joe Fresh Centre for Fashion Innovation
TORONTO, Sept. 19, 2017 /CNW/ - The Joe Fresh Centre for Fashion Innovation at Ryerson University today announced that three new Canadian fashion-inspired startups will join the centre.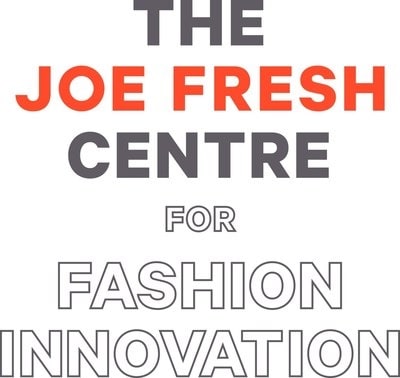 "We are pleased to welcome our fifth cohort of entrepreneurs, Comfable, LeDaveed, and TypeSift, to the Joe Fresh Centre for Fashion Innovation," said Ian Freedman, President, Joe Fresh. "Each of these startups will be a tremendous addition to the centre, as they provide a unique product or service that aims to push the fashion industry forward."
"After reviewing a number of outstanding applications this cycle, the judges were most excited about the visions of these three companies," said Robert Ott, Co-chair of The Joe Fresh Centre for Fashion Innovation Management Committee. "We look forward to working closely with this latest wave of innovators to foster their amazing talent and accelerate their growth.
The three new Joe Fresh Centre for Fashion Innovators include:
Comfable Inc. Comfable Inc., founded by Neda Ghazi, is a Toronto-based dynamic and innovative tech company dedicated to promoting health, comfort, and sustainability. Their QSun wearable and companion app tracks sun exposure to help users find a healthy balance between sun protection and vitamin D production. QSun takes the guesswork out of sun protection, and is ideal for parents, outdoor workers, and those with sensitive skin or sun allergy. www.Comfable.com
LeDaveed Founded by former Bay Street executive Andrew Dale, LeDaveed is a fast-growing e-commerce brand focused on creating premium leather bags. LeDaveed is uncompromising on three key principles: offering timeless quality, adding a sense of freedom to your hectic days, and using business as a force for good. Their full-grain carry goods boast a striking combination of features rarely seen in luxury bags, blending functionality into a clean and classic aesthetic. They have become one of the first-ever leather goods companies in the world to achieve Certified B Corporation status for their exceptional performance on environmental and social standards. www.LeDaveed.com
TypeSift Inc. TypeSift Inc., founded by Abhijeet Sarkar, helps small businesses make big decisions. Acting as a hub for sharing reports around your business, it lets users combine graphs from different Business Intelligence tools in one place, and share them around the company. For ad-hoc reports, users can ask natural language questions and see answers in the form of charts and graphs. As the only vendor-agnostic tool on the market, TypeSift lets the user embed visualizations from other tools, and mix and match between tools for deeper analysis. New users can hit the ground running, and everyone can be on the same page on what the data means. www.TypeSift.com
Exclusive benefits for the Joe Fresh Centre Innovators include:
Access to collective startup funding up to $50,000 at the end of the program

Mentorship with Joe Fresh executives, Ryerson academics, and industry advisors

Networking opportunities with Ryerson Futures, DMZ and Fashion Zone companies

Access to the DMZ and Fashion Zone at Ryerson University

Eligible marketing and promotion expenses up to $5,000 per innovator

Academic Zone Learning credit from Ryerson University following completion of the program

Unique showcasing opportunities

Dedicated office space in The Joe Fresh Centre for Fashion Innovation
About Ryerson University Ryerson University is Canada's leader in innovative, career-oriented education. Urban, culturally diverse and inclusive, the university is home to more than 41,500 students, including 2,400 master's and PhD students, 3,200 faculty and staff, and nearly 170,000 alumni worldwide. For more information, visit www.ryerson.ca
About The Joe Fresh Centre for Fashion Innovation The Joe Fresh Centre, located in downtown Toronto, is modeled after Ryerson University's highly successful DMZ, Canada's top-ranked university incubator. The mission of The Joe Fresh Centre for Fashion Innovation is to accelerate Canadian start-ups in all fashion-related fields, including design, production, technology and professional services. This was made possible with a $1 million grant from Joe Fresh in 2015. For more information, please visit joefreshcentre.com
About Joe Fresh Essential Style. Exceptional Value. Founded in 2006, Joe Fresh offers accessible, modern design in lifestyle collections for women, men and children. Today one of Canada's leading fashion retailers, Joe Fresh brings a contemporary point of view to everyday wardrobe favourites full of colour, polish and thoughtful details. In categories spanning apparel, accessories, footwear and beauty, Joe Fresh provides quality and style for the entire family. In Canada, Joe Fresh products are available in more than 1,450 retail locations; including over 350 Loblaw locations, 1,100 Shoppers Drugmart locations, 11 freestanding Joe Fresh stores and JoeFresh.com.
SOURCE Loblaw Companies Limited - Joe Fresh