Salil is a proud Asset Protection Representative
January 11, 2023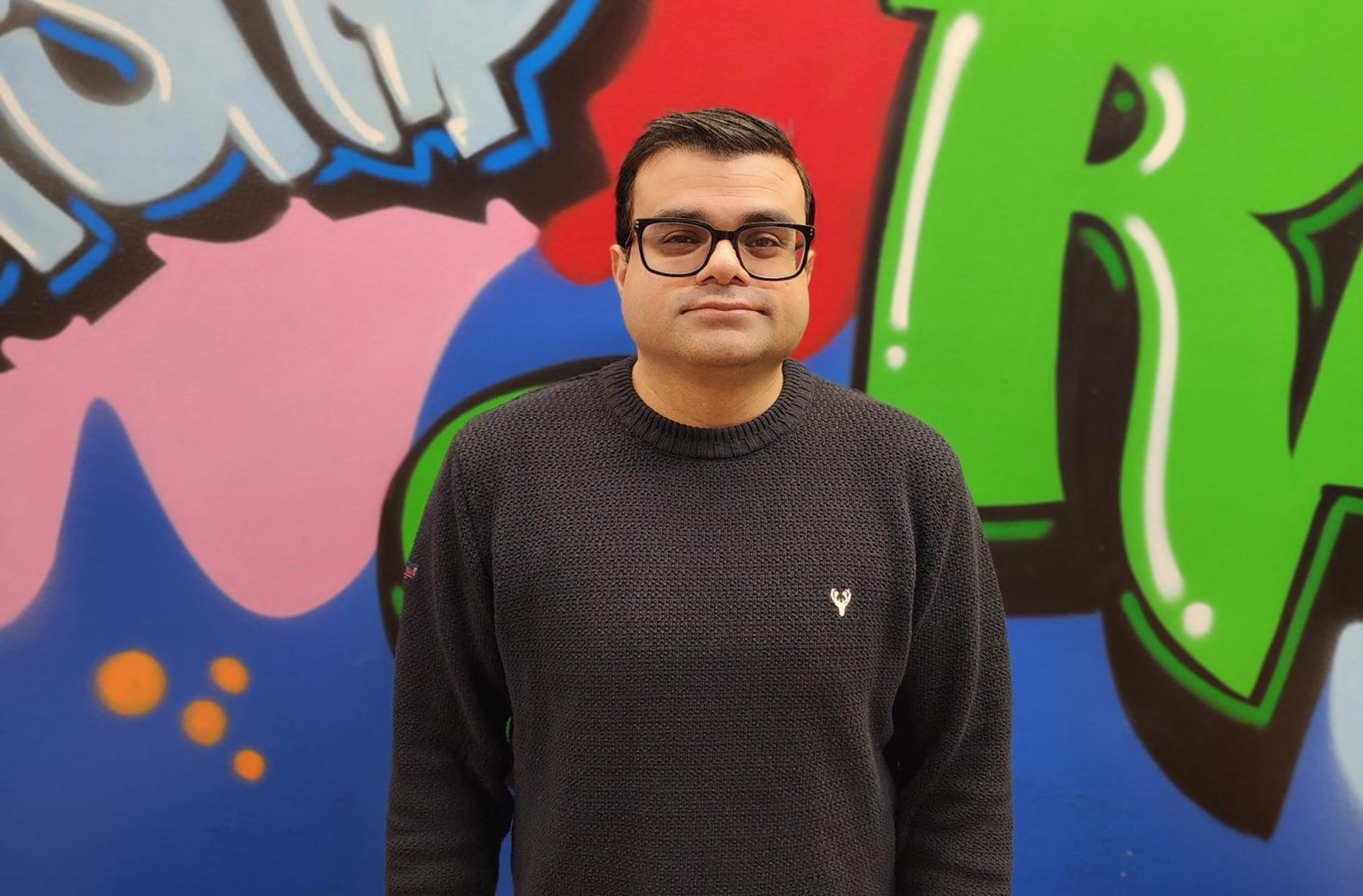 Salil Dhanda never thought that, after just a few months living in Canada, he'd be working in his preferred field.  
Salil immigrated to Canada from Kenya in March 2022, after working for six years in eastern Africa, selling security systems.  
Upon arriving in Edmonton, he got a job as a produce clerk at a Real Canadian Superstore® location. He hoped to work in security again one day, but he knew the licensing process was lengthy and expensive.  
One day, he spotted a poster on a board in the store's break room that advertised a new Asset Protection Representative training program for colleagues. 
"It excited me," Salil says. "I thought, 'Wow, that's what I want to do.'"  
He learned more about the program, then applied. In July, he was accepted and began the 40-hour course, wrote the required exam, and then applied for his security-guard license. 
"It was all organized and paid for by Loblaw," Salil says. "The process was very smooth, and there was a lot of support throughout, when I needed it."  
He was the first colleague to graduate from the training program.  
Now, Salil works as a full-time Asset Protection Representative at his store. His role includes walking the floor and monitoring CCTV cameras—a task he enjoys, given his background in security technology in Africa. 
"It's really surprising for me that, within six months, I'm working in the field I wanted to work in," he says. "I didn't think I'd get this opportunity so soon."  
For other colleagues interested in working in Asset Protection, Salil recommends exploring the opportunities available at Loblaw.  
"If this is a field you're curious about, you should go for it," he says. "Give it a try. It's a big organization, with lots of opportunities, and there's so much support available along the way. If you have a passion, your managers will guide you to achieving your goal."  
In the coming years, Salil hopes to build on his security expertise and become a District Asset Protection Manager at Loblaw.  
"I have a passion for security because you get to work with a team of different people, and I especially like the technical aspects of the job."