Shirley's dream comes true
September 6, 2022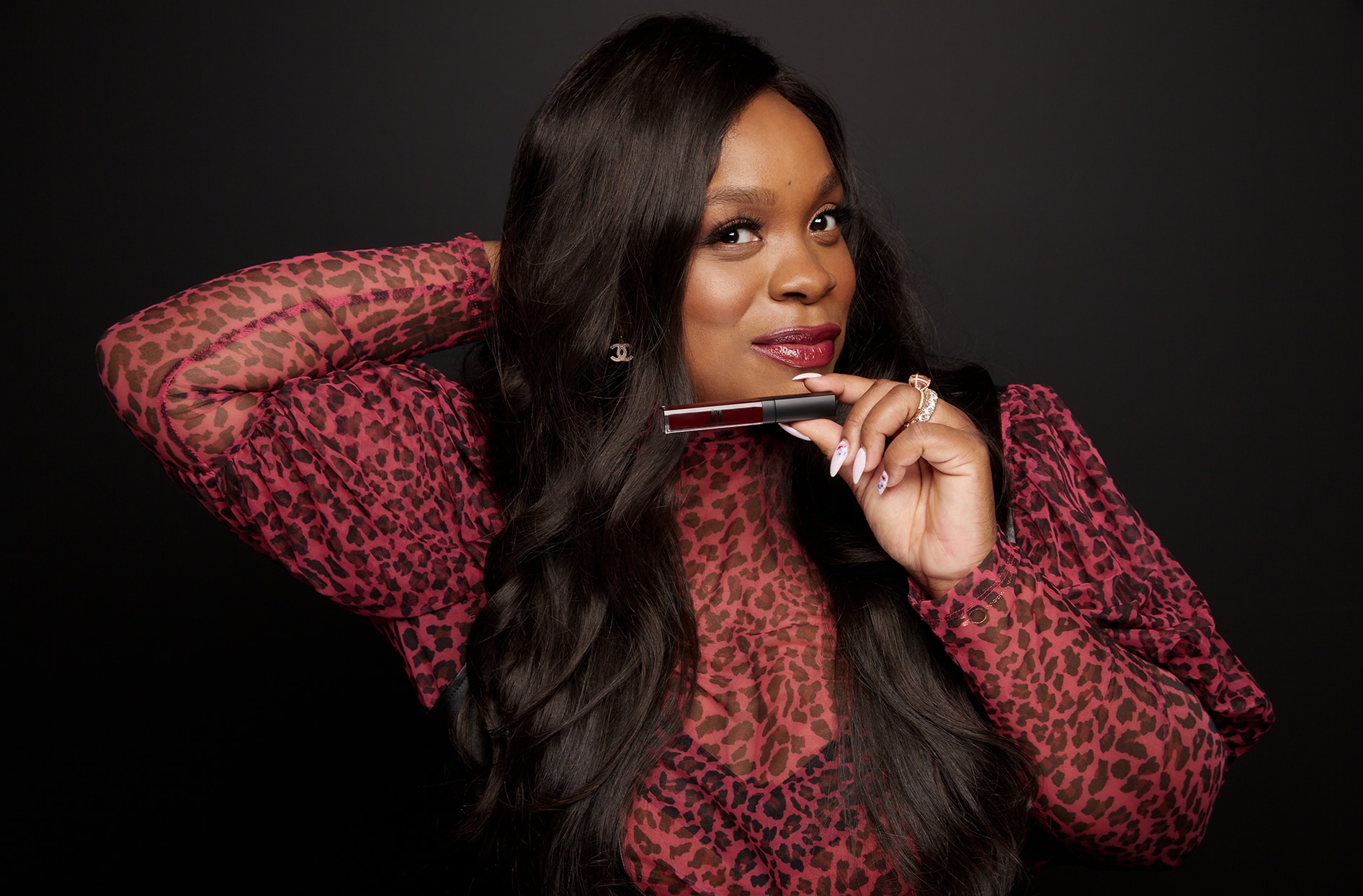 When Shirley Ibe first saw her products listed on the Shoppers Drug Mart®website, she almost couldn't believe it was finally happening. 
"In the lead-up to launch day, I was so focused on getting everything done and making sure I was meeting all the requirements, that when we actually launched, I almost had a hard time believing it was real life!" she says. "It just felt so surreal. But eventually, I was like, 'Oh my god, this is the moment you've been waiting for.'" 
Shirley is a makeup artist and the founder of Madeup Beauty, an inclusive, Black-owned cosmetics brand aimed at women of colour. A makeup artist for more than a decade, she was used to mixing five different lip products to create the perfect hue for her clients—but when they'd ask where they could get the same colour for touch-ups, she realized she couldn't recommend one product, and it felt wrong to ask them to buy multiple lipsticks and try to approximate her blend. Clearly, there was a need for long-lasting lip products in colours that work on women of colour. So, she decided to create one.  
It took about seven months to find a manufacturer, develop formulas and design packaging. When Madeup Beauty launched in December 2019, the company featured lipstick, liquid lipstick, gloss, scrubs and conditioners, and Shirley hoped that one day, she'd see it sold at Shoppers Drug Mart stores.  
"From the time I started Madeup Beauty, I've always said I would love to be in Shoppers Drug Mart stores. It was one of my top choices because it's Canadian owned," she says. "And I'm always at Shoppers! I have about a million PC OptimumTM points." 
That's why, when a friend tagged her in a social media post from the Black Business Professionals Association, which was hosting a conference for small businesses who wanted to become Loblaw vendors, it was a no-brainer that she'd apply, even though she was juggling Madeup Beauty with her makeup artist clients, a full-time job in healthcare and a new baby. 
She recorded a minute-long video pitch and submitted it, only to hear that the organizers wanted her to deliver a longer pitch at the conference—which happened to be at the exact same time that her son had a medical appointment. A true go-getter, Shirley got dolled up again, pulled over on the way to the appointment and delivered a solid pitch from the front seat of her car. A month and several presentations later, she got the good news: Shoppers Drug Mart was interested in stocking Madeup Beauty products on its website.  
Now, Shirley's proud to see a makeup line that prioritizes Black and other women of color stocked alongside some of the biggest names in makeup. "I went into this thinking if it came down to it, I could always use the product on my clients," she says. "But then I decided to take the leap and put myself out there to promote my brand. I really wanted to stand by what brought me to Madeup Beauty, which was inclusion and diversity. I always want people to look at the brand and identify themselves in it." 
So far, that's exactly what's happening. And Shirley's ready for what's next, which includes launching new lash products, including false eyelashes, mascara and eyeliner.