Sukhjivan's rise up the ranks
August 3, 2020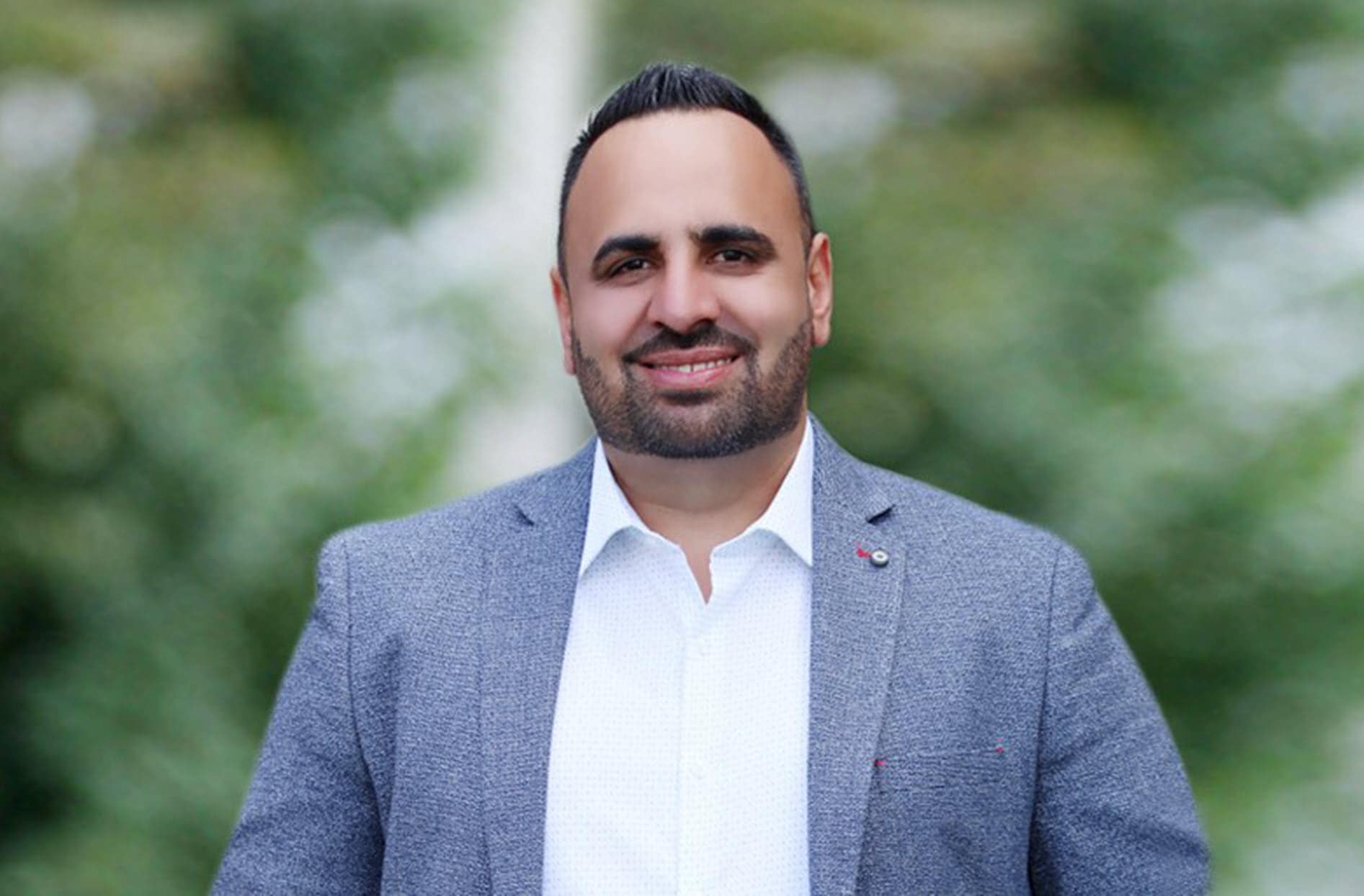 When Sukhjivan Bhullar first set foot in the Loblaw Freeport distribution centre (DC) in Calgary, Alberta, he had no idea that he would one day be running the operation. As a recent business graduate and new Canadian immigrant, he was looking for a start, an opportunity that would help him further his education in Canada and lay the foundation for his future.
But he landed a job at Loblaw, which set him on a different path, and it soon became something he loved and made a career of.
"It was a different experience loading trucks versus what I studied," Sukhjivan says about his first job in Canada as a loader. But he enjoyed his work and found that he could make meaningful contributions to the team by sharing ideas to improve processes at the warehouse.
It didn't take long for management to recognize Sukhjivan's abilities, and his rise began. After 13 years, four promotions, and multiple professional development experiences – including involvement in Supply Chain's 50 in 5 program for growing leaders and certifications in professional logistics and Lean six sigma green belt – Sukhjivan is proud to be the General Manager at the Loblaw DC where he started.
"It's a great message for the workforce," says the husband and father of two. "Anyone who looks at me can see that it is possible to grow in this organization."
He's a personable and empathetic leader, shaped by his years working on the floor. He believes those on the job know what's best for the job, a philosophy demonstrated by his open-door policy and support of colleague feedback, which he learned from his managers along the way.
He also applies what he learned as a Commerce student to his current role: analytical business strategies and business communications, and lessons from international business help with understanding how to work with and promote a diverse and inclusive workforce.
"I used to think that a person had to adapt to their organization, but it's quite the opposite," he says. "You need to have the agility to adjust your organization based on your workforce. If we have a workforce that's reflective of our community, we are able to understand our customers better."
Since inclusion helps boost morale and increase retention, Sukhjivan also realizes that an inclusive team is an effective team, so he works alongside them to identify what matters to them and finds ways to celebrate. Sometimes they organize cultural events in the warehouse, other times they work with retail to reallocate high volumes for the days before and after cultural holidays, so they can to accommodate requests from colleagues who wish to take time off.
"Even though the business runs 24/7, 365 days a year, we have flexibility to support our colleagues with what matters to them," says Sukhjivan, recognizing that people's cultures are an important part of their lives. He appreciates working for such an inclusive company and is proud to have recently been appointed to lead the Embrace Your Roots pillar for supply chain.
Throughout all Sukhjivan's career milestones and learnings, perhaps the biggest lesson involves the importance of striking a healthy balance between career and family. "My wife and children have been instrumental in my journey," he says, acknowledging he wouldn't be where he is today if it weren't for their love and support.