T&T comes to Montreal
December 15, 2022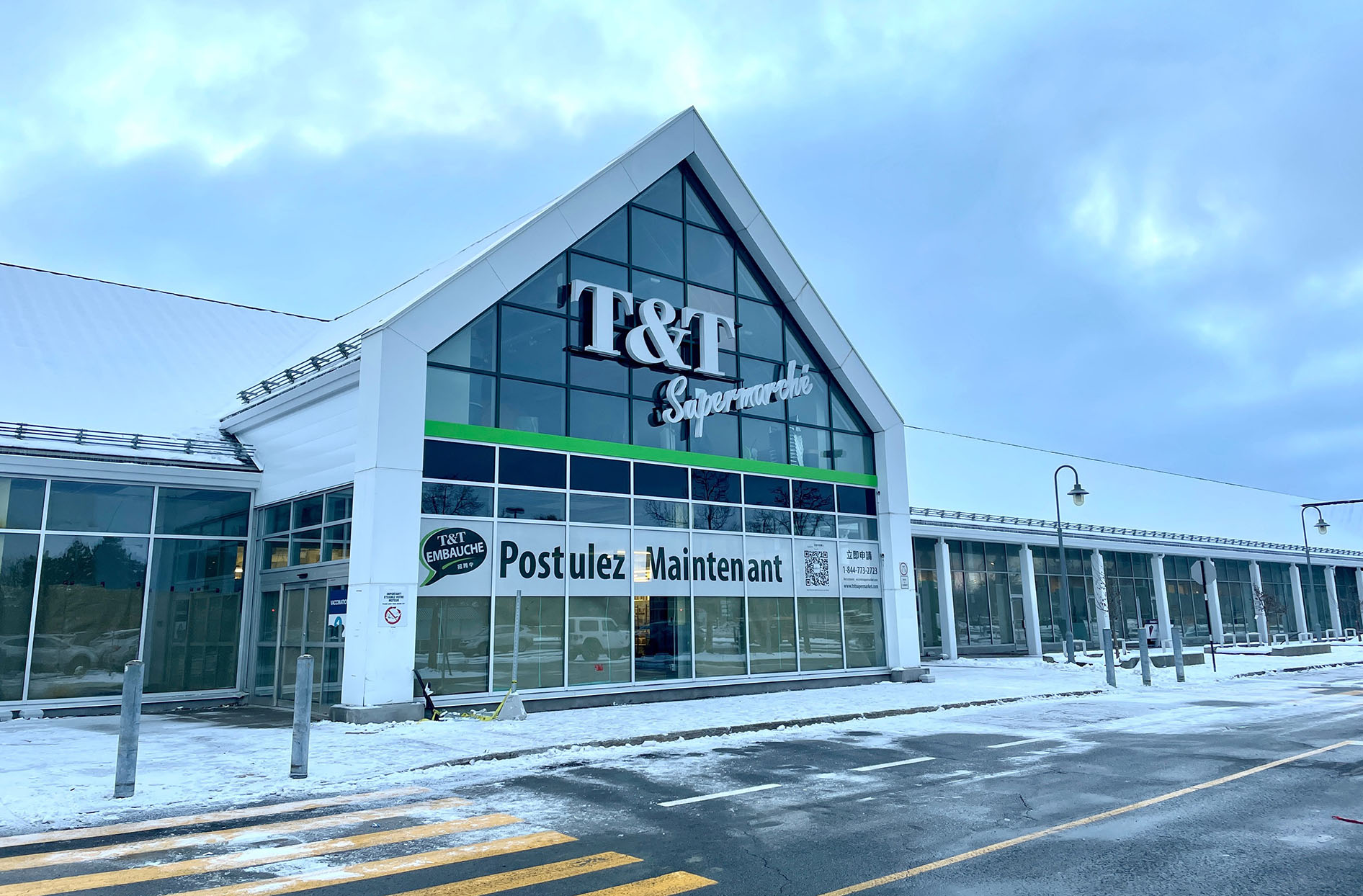 For years, Montreal's Asian residents boarded a bus to Ottawa to stock up on groceries at T&T Supermarket. Laden with bags after their shop, they'd get back on the bus for the return trip home.  
Their commute will become much shorter this month, with the opening of a new T&T Supermarket at 300 Sainte Croix Avenue in Montreal. 
"Our Asian community is very excited that we're opening here," says Store Manager Alexandre Chang. "They've been hoping T&T would come to Quebec for the last 10 years." 
T&T Supermarkets is the largest Asian supermarket chain in Canada, operating stores in British Columbia, Alberta, Ontario and Quebec.  
British Columbia, Alberta, and Ontario are home to T&T locations already, but the new Montreal location will be the biggest in Canada.  
The store will feature an Asian fruits and gifts section, fresh live seafood, a sushi bar, authentic Asian pastry, custom cakes, made-to-order foods like Asian-style crepes and pork belly buns, and a hot-food section with roast barbeque, dim sum, and hot pot. Shelves will be stocked with over 10,000 products from all over Asia, as well as 400 T&T Private Label products, from green onion pancake to dumplings. 
This location will also be the first to sell Asian beer and wine.  
"In Montreal, we are food lovers," Alexandre says. "Not only is the Asian community excited, but non-Asian residents are as well because they can find products here that they can't at other grocery stores."  
The process of opening the new location began earlier this year—and it wasn't without its challenges.  
"Opening a store in Quebec is like opening a store in a new country—the language is different and the laws are different," says Alexandre.    
Originally from France, Alexandre has been to Asian supermarkets all over his home country, as well as Canada and the U.S. He says T&T stands out because of its wide product selection, freshness, and customer service. 
These are qualities the company has stood for since it first began in 1993, when mother and Taiwanese immigrant Cindy Lee wanted to help make groceries more accessible to Asian families.  
"It's why we've been so successful and been able to expand across Canada," Alexandre says. "T&T has come a long way."  
To learn more about T&T Supermarkets, visit www.tntsupermarket.com.