The PC® brand just got Health(ier)
October 15, 2020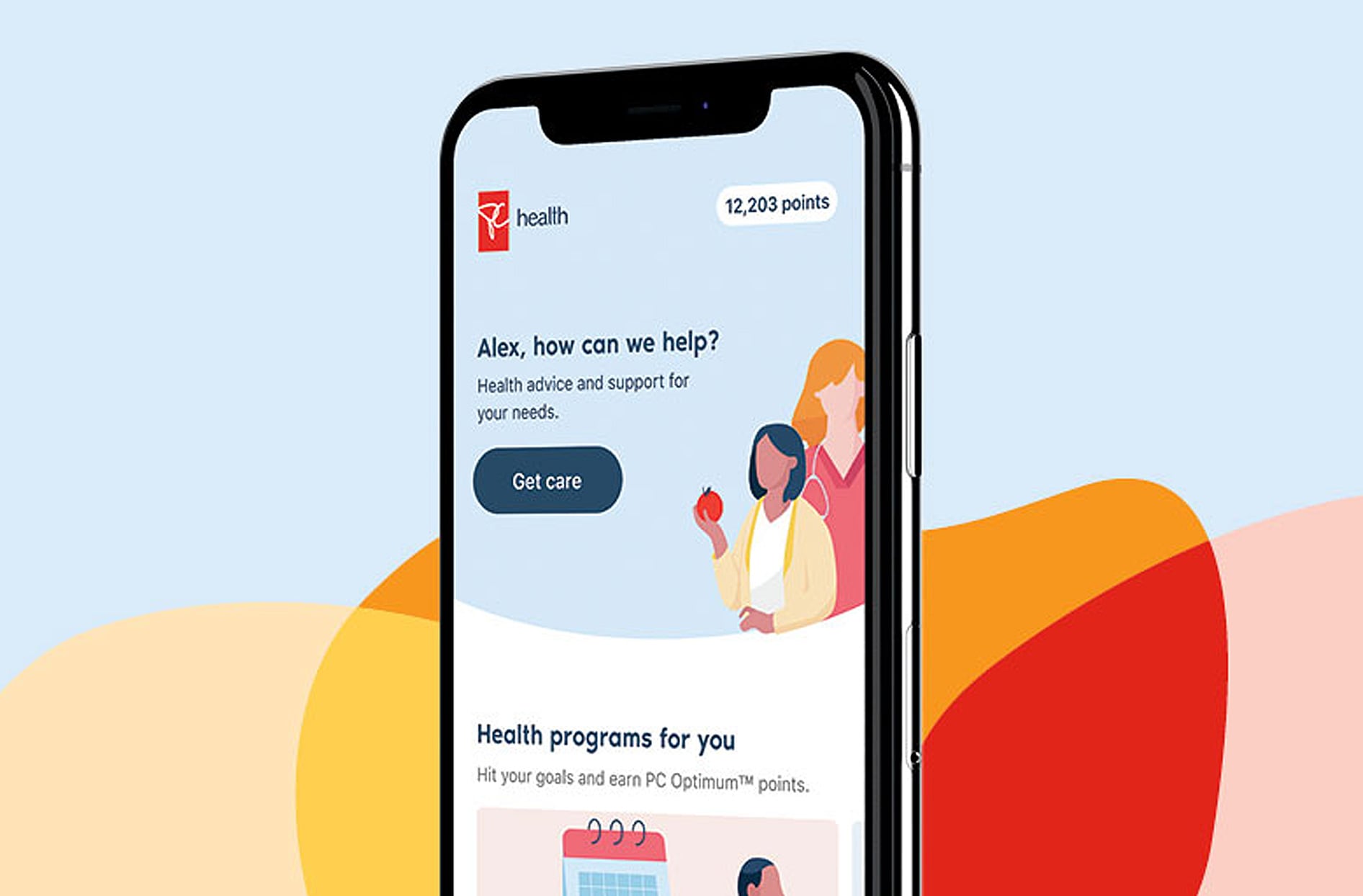 Focusing on one's health and wellness is a popular theme at the best of times. And many would agree it's a goal that takes on new importance in 2020.
Now, Canadians in Atlantic Canada have a new tool to help them on their health and wellness journey: The PC Health app.
The first edition of the app includes a range of features that give Canadians convenient access to healthcare resources, including:
Free, real-time chat with our Care Team, including registered nurses, Loblaw dietitians and care navigators who can help you find local resources.

Free health programs that offer educational content in areas like diet and nutrition, fitness and exercise, mental health and more. Need some extra motivation? Earn PC OptimumTM points for completing daily health activities.

A marketplace where you'll find a curated selection of health products and services, including Loblaw dietitian services.

The Health Profile gives you a snapshot of your general health areas of focus and helps identify resources to help you hit your goals.
These features are easily accessible by simply downloading the app, logging in with your PC idTM credentials, and registering a PC Health account. This is only the beginning; stay tuned for more exciting features to come!
The PC Health app is now available to residents of New Brunswick, Newfoundland & Labrador, Nova Scotia, and Prince Edward Island.
Not in Atlantic Canada? Not to worry! The app will roll out across the country in the coming months; stay tuned for when it launches in your region.