Todd honours Canada's heroes
November 11, 2021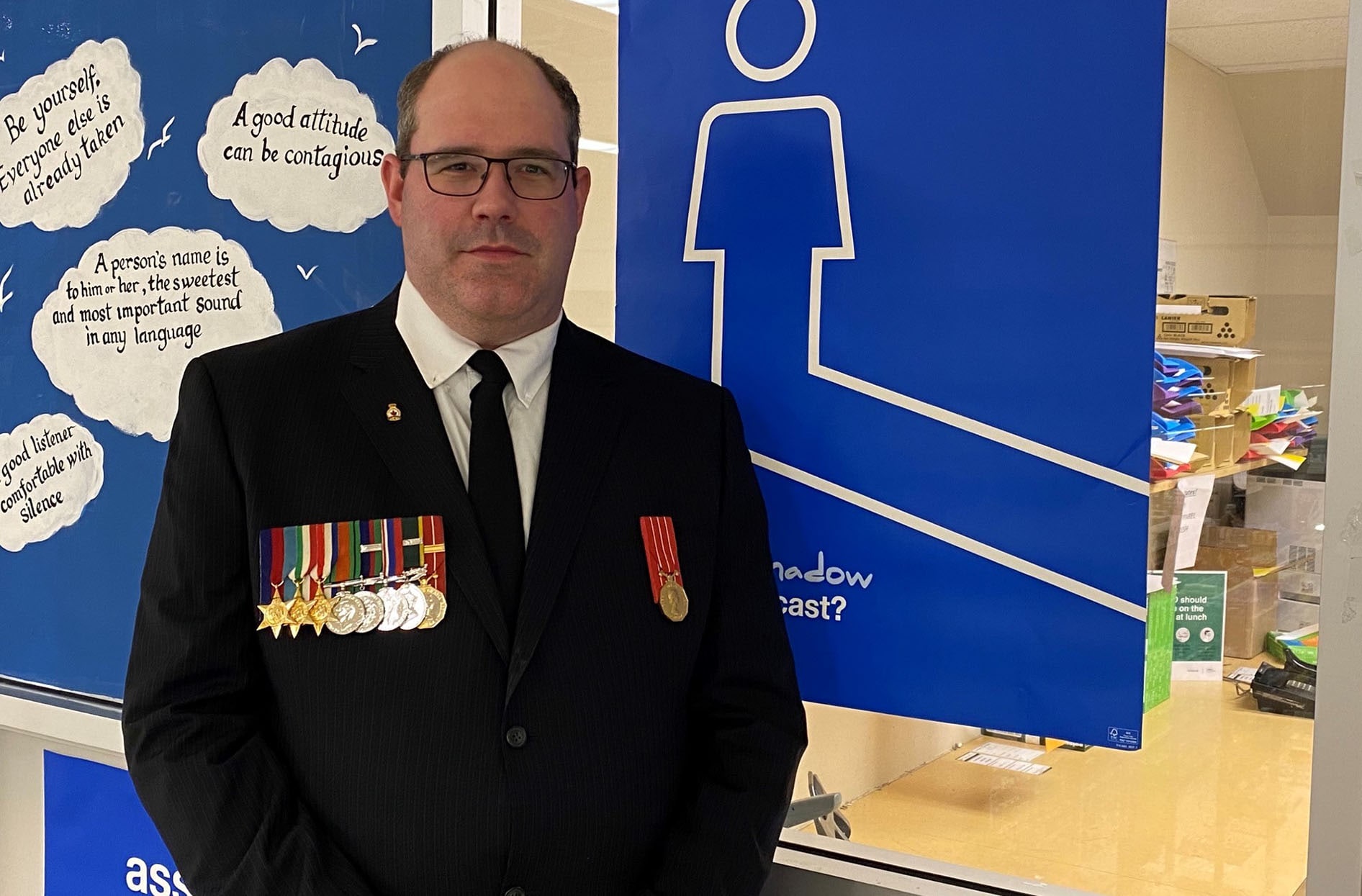 Serving his country is in Todd Garber's blood. When Todd, who's the Meat Manager at an Atlantic Superstore® store in Dartmouth, NS, joined Canada's Reserve Force more than two decades ago, he was following in the footsteps of his father, a guardsman, and especially his grandfather, an army colonel.
"My grandfather being in the military and retiring as a colonel was really my inspiration for joining the Reserve Force," he says. "Though he thought I joined the wrong service! I was in the Royal Canadian Air Force (RCAF) and he was Canadian Army."
Todd chose the air force because he loves flying; he was an air cadet from the ages of 12 to 18, so when he decided to embark on a military career, it made sense to stick with what he knew. And while his grandfather joked that he'd chosen the wrong branch of the Canadian military—at Christmas time, he'd set the table with regimental plates and laughingly tell Todd he had to eat on regular dishes as a consequence of his choice—he was proud to see his grandson continue this family tradition.
Todd's proud, too. Though he's now retired from the military, he has fond memories of his time in the reserves, which he spent training squadrons of Regular Force RCAF members. "I really enjoyed it. I made a lot of good friends. I got to travel—I saw Scotland, the United Kingdom, most of Canada, some of the States. I was honoured to put the uniform on, and to reach the rank of captain," he says. "I would recommend it to just about anyone."
It's no wonder Remembrance Day holds special meaning for him. "To me, Remembrance Day is about remembering those who served our country so we could be free," he says.
Before he retired, he and his unit would participate in the annual parade, dressed in their full dress uniforms with their shoes perfectly shined to show their respect. This year, while he won't be in the parade, he'll be continuing that tradition in his own way.
"I'm going to be out, so I will have my medals on, and I will have my grandfather's medals on, too, to recognize that he served and that I served, too."