Tony shares his culture
September 26, 2022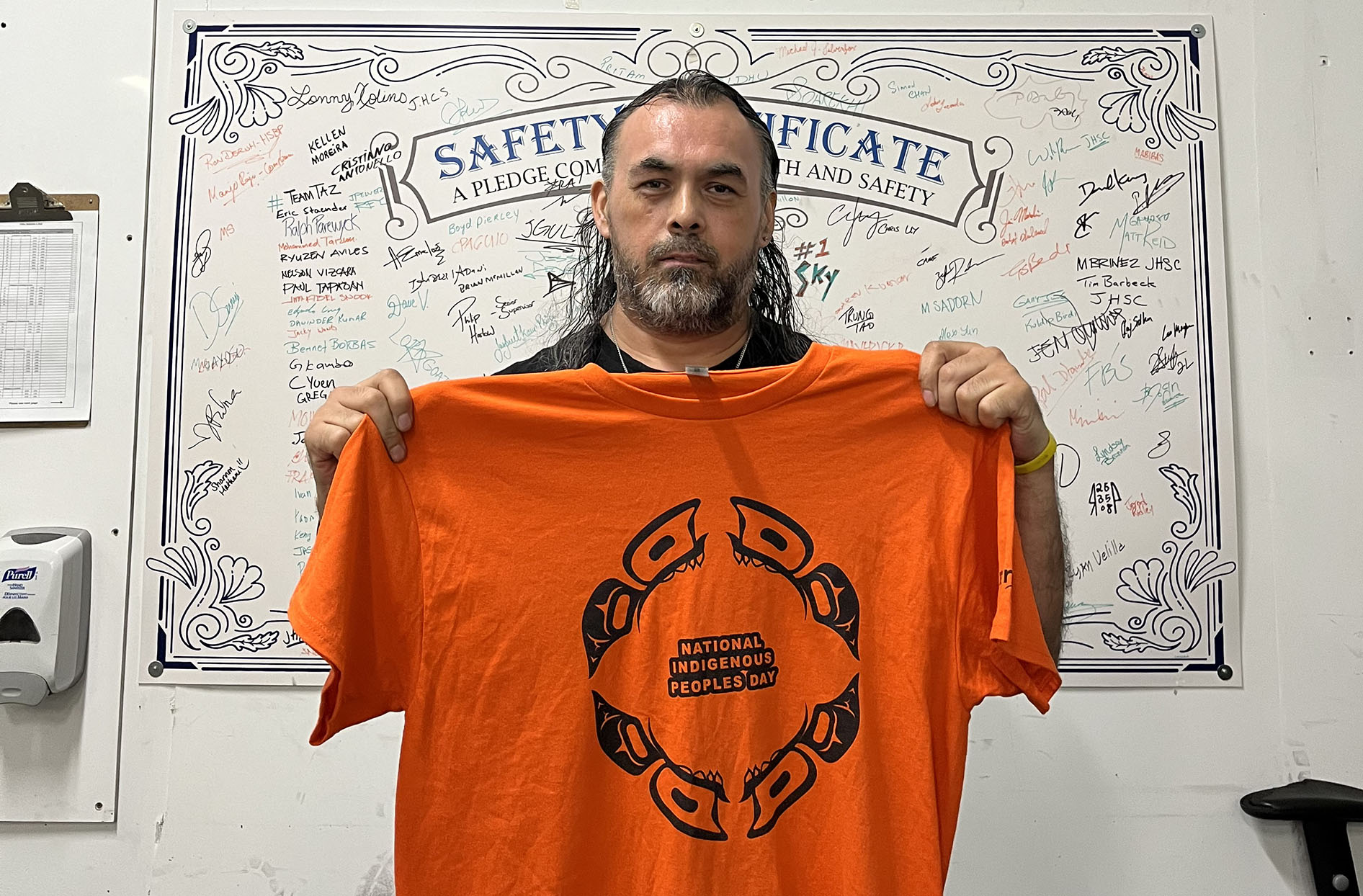 "I've been an artist since grade eight, I've been dancing since I was 5, and singing since I was in grade 6 or 7."  
Tony Dawson has also been a forklift operator at DC 35 in Vancouver, BC for the past 28 years. Looking around DC 35, it would be hard to believe that until just a few years ago, Tony's artistic side was relatively unknown at work. That's because now, on any given day, you'll see one of his colleagues wearing a t-shirt with one of his designs. 
For Tony, his creative expression is linked to his cultural background – both of which he now shares with his colleagues. Tony is First Nations, specifically Bak'wam of Vancouver Island.  
"Initially, I was approached for National Indigenous Peoples' Day, to see if I had any ideas on what to do" Tony explains. "I asked a few other Native colleagues, but they didn't know much about their background. So, I took it upon myself just to do what I know, teach and show what our culture in the Bighouse is like." 
For a few years now, Tony has performed solo, or with other Indigenous colleagues sitting beside him, for colleagues at the DC. 
"When I first performed at work, some people had never experienced it or seen it before. We have about 4000 songs in my culture, so it was just a little bit that I showed." 
For the past two years for National Indigenous Peoples' Day, Tony designed t-shirts for his colleagues at the DC. His latest design, for National Day of Truth and Reconciliation, will feature a full moon and quarter sun on a large wooden wall hanging.The designrepresents Indigenous people rising from the darkness. Once again, everyone at the DC will come together as Tony shares a piece of his culture through song and dance. 
Having been with the company for so many years, Tony has had the opportunity to work alongside coworkers of many backgrounds. His hope is that other colleagues feel empowered to learn and share their traditions.  
"Hopefully they'll start picking it up even if it takes some a lot longer to learn it."