Vidya navigates her career gap
August 30, 2022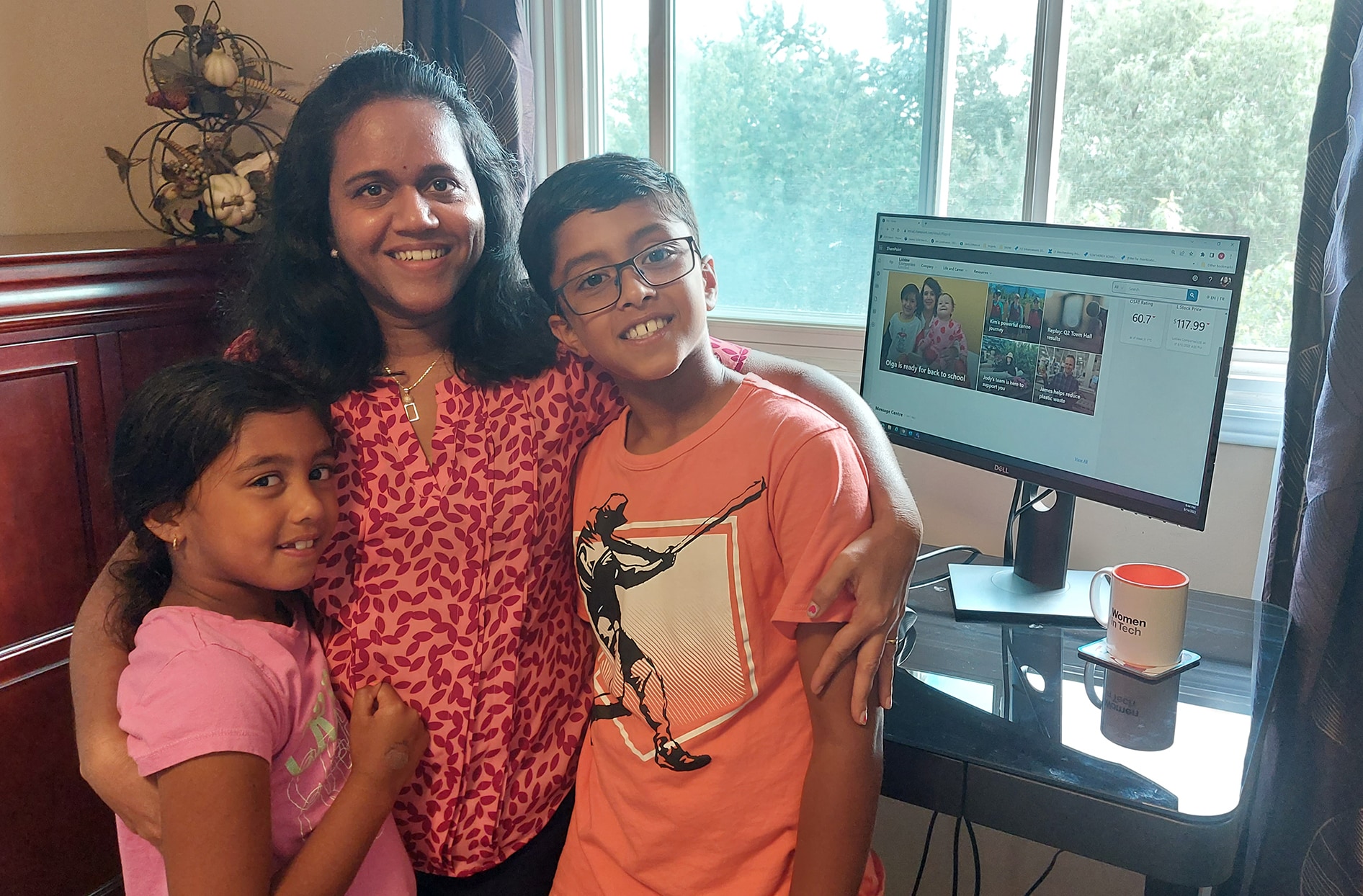 After spending the better part of a decade taking care of her young family, Vidya Janakiraman decided she was ready to return to the workforce. There was just one problem: it was mid-pandemic, and she had no idea where to start.  
"I didn't know who to contact. I had built a career and a network at Loblaw before I left to raise my kids, but so many things had changed since then," she says. "I started applying for jobs at different companies on LinkedIn and Indeed, but I never heard back." 
It was frustrating, especially when she realized hiring managers were overlooking her applications due to her career gap—even for jobs that seemed like a perfect fit based on her skills and experience.  
"It was never explicit, but I know that's what happened," she says. "There were a few jobs that felt tailor-made for me. When I reached out to the recruiter via LinkedIn, the conversation went great. But when I said I had a career gap, they started asking all sorts of questions. 'Oh, what made you do that? So, you don't have experience in these particular things?' I understood what the setback was from how the conversation went after I was honest about being out of the workforce." 
This is a common phenomenon. According to one study, 43% of women will take or have taken a career break, often to care of family. Most of them do plan to return at some point—but recruiters and hiring managers don't always see them as viable candidates because they don't look beyond that gap in their resumes, even though experts say fundamental skills never become dated. 
Eventually, Vidya decided to take matters into her own hands. She started an online course in Data analytics as a way to hone her skills, which gave her the confidence to update her LinkedIn profile and reach out to people in her old network for informational interviews. She even published a post celebrating the completion of her course and telling her contacts she was actively job-hunting. From there, her former colleague at Loblaw referred her to the hiring manager for a recently-posted role at the company, and while she didn't get that position, she thought of her a few months later when a Scrum Master role on the IT team came up.  
She believes this is a testament to the fact that Loblaw values people and the talent they bring to their roles, whether they've been working non-stop for decades or they've had to dip out of the workforce. It's also a sign that job-hunters shouldn't be scared to ask for help, she says. 
"My advice to anyone who's job-hunting after a career gap is to hone up your skills and make yourself better. Then, you'll be in a great position to ask for help," she says. "And, keep an open mind. If you are trying to get into an organization or a company after a long career break, the range of job opportunities you're looking for should be wide." 
Hiring managers should keep the same advice in mind, Vidya believes. 
"Look past the dates! And remember that a good performer is always a good performer, and a person who's willing to put in the work will always have that attitude."