Aaron's home away from home
April 29, 2021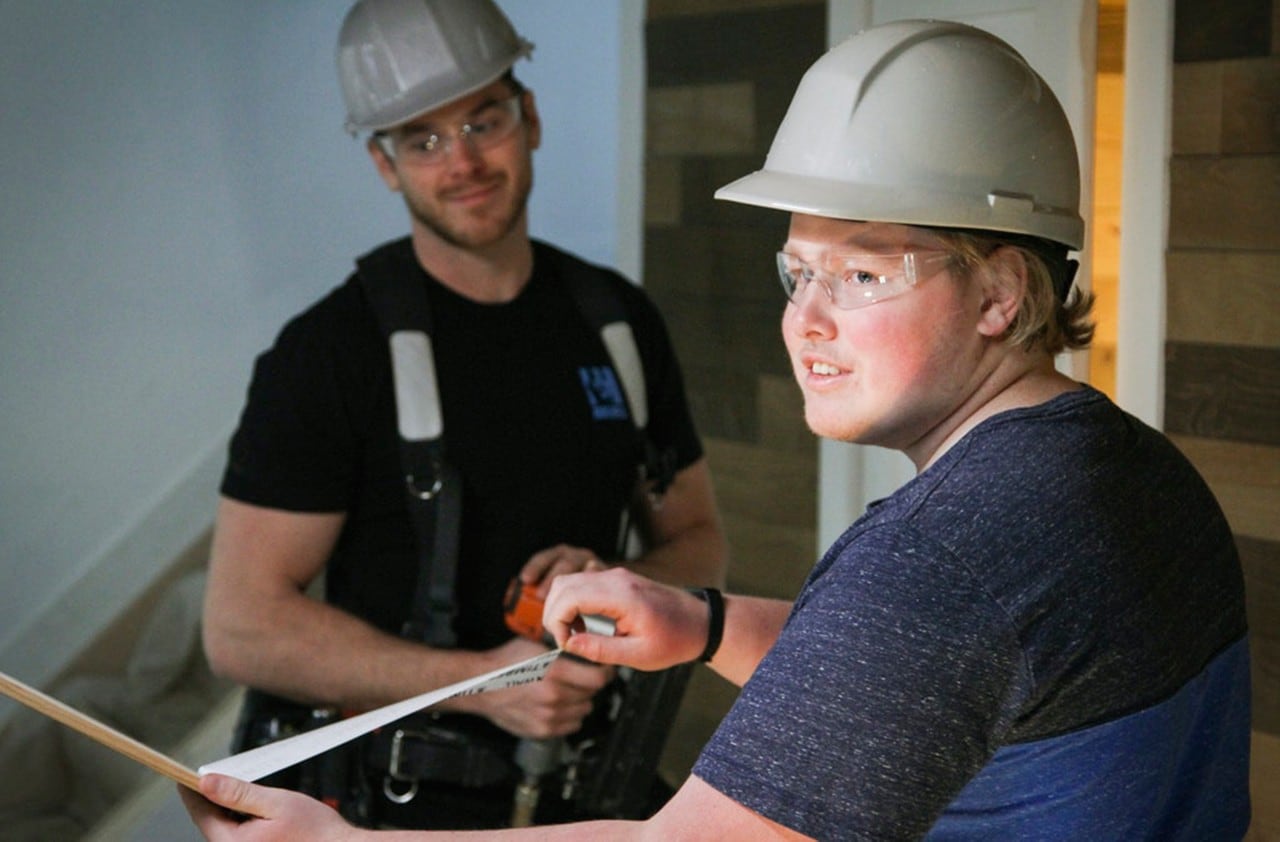 Aaron Buitenwerf, a cashier at a Real Canadian Superstore® location in Grimsby, Ont., visited The Fort for the first time with his friend, Spencer, when he was 12 years old. The Fort is an after-school program and youth centre with a location in Smithville, Ont., and it was there that he found a community, a family, and a place to call home.
"I always felt like the odd one out at school, I was constantly bullied, and I didn't have many friends," says Aaron. "But The Fort changed my life. They accepted me for who I am and gave me the support and the confidence I so desperately needed."
From that moment on, Aaron knew that making people feel accepted and giving back to his community was his calling in life. He started volunteering at The Fort when he was in the ninth grade. "Kids need a positive influence in their life, someone who they feel comfortable talking to about anything and everything."
Aaron saw a post on social media about a TV show featuring contractor Mike Holmes and his kids, Mike Jr. and Sherry. They were calling for nominations of places that have a true impact on the community to receive a complete renovation. Without hesitation, Aaron nominated The Fort; he couldn't think of a place more deserving of this generous reward. It's a sanctuary for kids in the Smithville community but was in desperate need of a makeover.
Lo and behold, The Fort was chosen, and the Holmes family surprised Aaron at the store.
"I couldn't believe my eyes when I saw them heading towards my cash register," Aaron recalls. "It was a dream come true. I could finally give back to the community that helped me be the man I am today."
During the period of the makeover, Aaron was there every day, whether it was after school or before work, offering an extra set of hands wherever he could. "Volunteering at The Fort never felt like an obligation, it was just spending time with family and friends. I wanted to be part of renovating it and giving these kids a better chance."
Balancing volunteering, work and study sounds like a lot, but Aaron did what he had to do. "I would finish my studies by early afternoon, work on the weekends, and then go to The Fort in the evenings and in my free time."
Volunteering at The Fort will always be Aaron's priority, but he is also currently studying to become an elementary school teacher, hopefully in Smithville. 
"I want to stay here. This community gave so much to me when I needed it and I want to do the same," he says. "I want to be able to show these kids one day that you can achieve whatever you set your mind to and life does get better."