Anastasia is living her authentic life
March 31, 2021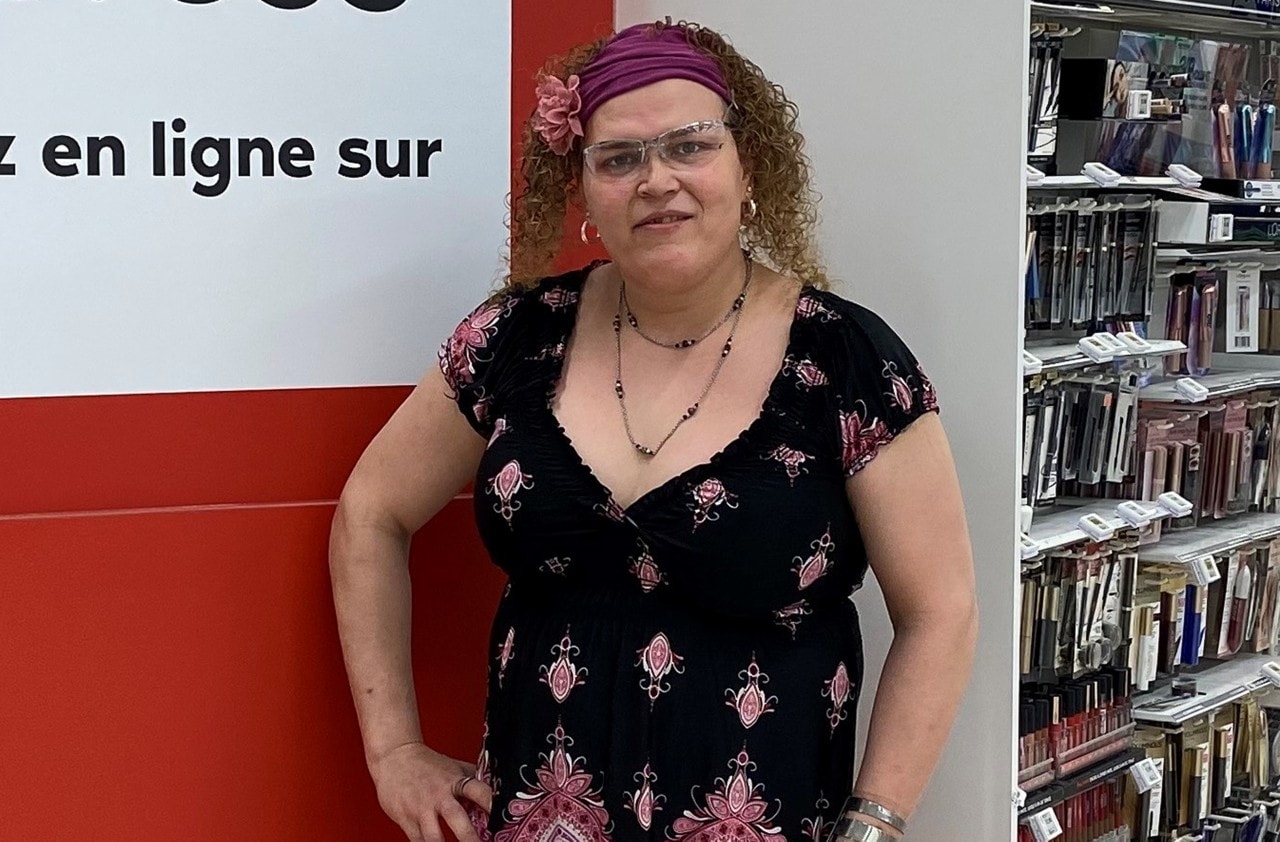 It took Anastasia Beauchemin 39 years to feel like her authentic self. "After I got my [gender affirmation] surgery, I was finally able to say: this is me," says Anastasia, a grocery clerk in the dairy section at a Maxi location in St-Hubert, Quebec, just outside Montreal.
Now 41, Anastasia knew at a young age that she was transgender but kept her identity hidden until her mid-30s. "It was seen as wrong," she explains. When she announced to her family, friends and then-partner that she was transitioning, they didn't take it well. "I lost everything."
She no longer has a relationship with her parents or the friends she had growing up. Yet despite this painful and difficult period in her life, Anastasia says she's happier now than she's ever been. "As a boy, I lived hidden; there was always something missing."
But the road to happiness was filled with dark moments — moments that Anastasia shares because she wants others to know that there is light at the end of the tunnel.
"I had decided to take my own life and, one night, took a lot of pills," she recalls "They didn't work and when I woke up the next morning, I said to myself, 'I'm worth more than this.' I decided to take my destiny into my own two hands, affirm my identity and break free from the shell I'd been living in for far too long."
Anastasia sought the help of a therapist, who encouraged her to live life on her own terms and to do what was necessary to be happy. She began by taking baby steps: going out for walks as a woman. Eventually she started to take hormones and came out at work, announcing to her Maxi colleagues that she'd be transitioning and there would be changes.
"They took it really well; people are really nice here; That helped a lot," she says. Now, Anastasia is a leader and someone her other trans colleagues turn to.
"They always come to talk to me. I was a leader before, too, but I was shyer," she says. "When I had the operation, I became more open because I no longer had anything to hide."
Today, Anastasia talks openly about her journey. It's important, she says, because there are a lot of people in the world like her whose lives are sadly cut short because they can't be their authentic selves. She encourages anyone struggling with their identity to get help.
"The first step is always the hardest but once you take it, life becomes easier. Asking for help is truly the secret."
Since transitioning, Anastasia recognizes she's an overall nicer person. "People can see the difference in my eyes; there's a magic spark that wasn't there before."